How to Dine at Fancy Places on a Budget
How many times have you stalked people on Instagram, seen their fantastic food pictures and thought to yourself, "Damn, I want to eat that." And then of course you realized it was far too expensive! A big part of our lives in this country is food (since there isn't much else to do). And all over social media, we regularly come across delicious and incredibly plated and photographed food photos at fancy places and can't help but wonder, "How do they afford it?" Of course, QSG is here to serve all the everyday Joes in Qatar who want to dine in fancy places on a budget – a true first world problem. Read on for these life changing, survival tips.
Finding happy hours
While a lot of the five star hotels restaurants and bars in Doha seem completely inaccessible without selling your organs, that isn't entirely true. Many of them offer happy hours, where not only are the beverages discounted, but the food too! Restaurants like Nobu, Toro Toro etc have days when you can walk in and spend as low as QR 30 for a dish! Of course, you will need to do some homework, and locate these places to wine and dine yourself. We can't spoon-feed everything to you.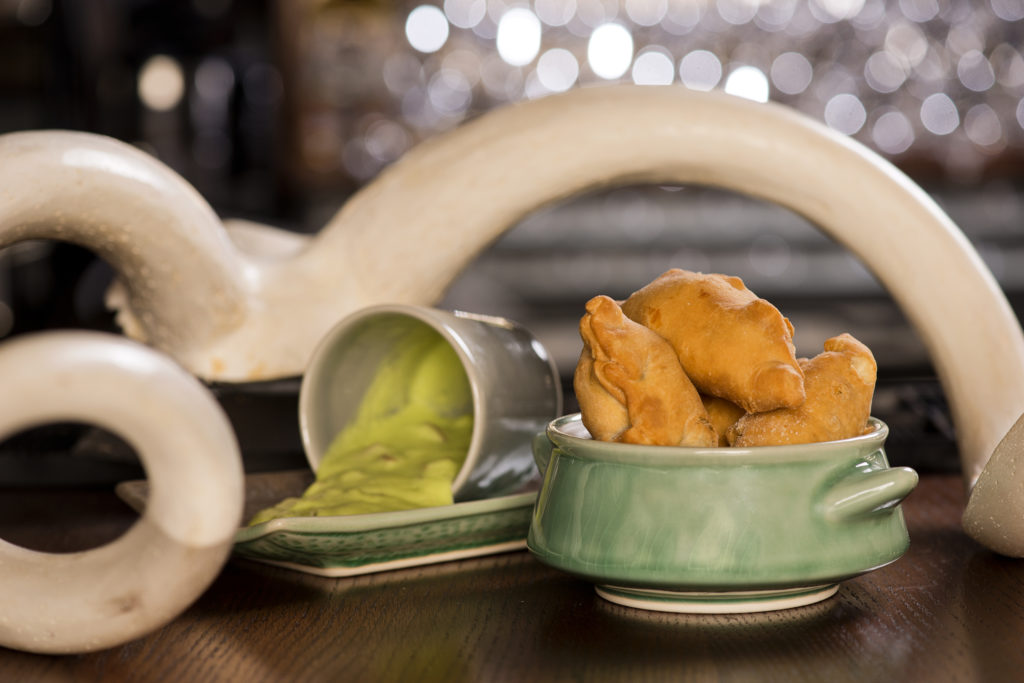 Or can we? St Regis has an "Early Weekend" offer where you can enjoy drinks at Opal Bar with a selection of tapas at reduced prices between 3pm and 7pm every Wednesday and Thursday! Some restaurants also have discounted bar snacks during Ladies Nights too!
Express/Business lunches
A great way to experience an expensive restaurant is to try out their business or express lunches. Most of the fancy restaurants and hotels have it. The prices usually range between QR 50 and 100 per person, which is a great deal as you get to experience a minimum of two or three courses. Outlets usually have separate set menus for business lunches, with just as great food and quick service too. You can actually find tons of business lunch reviews if you just move away from this tab and google it! You can also search for these options in Zomato.
Entertainer vouchers
The Entertainer has literally revolutionized the dining scene in Qatar. They have made the most inaccessible places easily available to all of us. Not only do they have a great selection of buy one get one free meals and buffets on their app in some of the best hotels in Doha, but their app is usable by up to 10 people. So you, and your miserly comrades can chip in and buy one app!! But of course, that wont be the most practical idea. Ideally, the app is great to share between two people. At QR 250, one visit to a five star hotel will cover the cost of the application. And after that, you can continue to wine and dine at all those dreamy places you've been eyeing.
They have a book as well, but I definitely recommend buying the app because monthly offers keep changing and getting updated in the app. It also has a feature where you can send offers to any of your friends.
Dinner deals
As you go scrounging for the best food deals in town, you'll find dozens of resto-bars and popular fine dine hot spots might have a dinner deal you can't resist. W Doha has the "Supper Club" at their restaurants where you can dine for QR 120. Pretty sweet! Also, the St Regis has a burger night at Opal where you can have a burger, fries and a drink for QR 100 every Monday!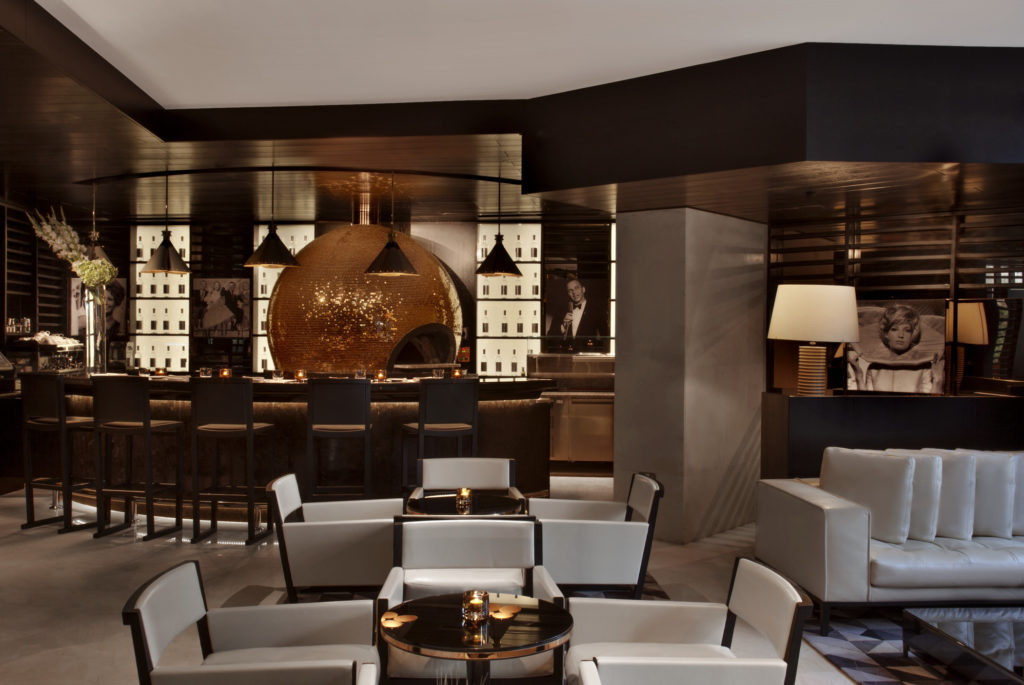 QGrabs
While QGrabs doesn't exactly have deals on five star food, more often than not, you'll find a selection of better than your regular type restaurants on the Pearl or at four or three star hotels. Still, not bad. QGrabs is an online platform to find the best discounted deals in Qatar, and grab them. Super user friendly, and besides all the food, they have other good offers too. And no, they did NOT pay us for this! Au Contraire, we have blown up quite a bit of money on things we are probably never going to use. Like a self-stirring mug. Okay clearly this post is not headed in the direction we wanted it to.
Online contests
Hurray for all the media in Qatar who have been flooding us with contests. Although the online contest scene might have hit a bump in the road after Ramadan, doesn't mean you wont still find some cool dining deals. If you follow the Facebook pages of Qatar Happening, Qatar Living, Marhaba and so on, and regularly follow them for updates on all their social media handles, well basically if you dedicate a few hours of your life everyday to strategise your modus operandi for that fancy free meal, you most certainly will hit gold at some point. We don't give any assurances on how long this may or may not take.
Zomato Meet-ups
And then from the heavens came an app that saved many lives. Saved us from five-star hunger. Zomato has revolutionized the dining scene in Qatar with their awesome discovery platform app! And as if that wasn't enough, they stepped it up a notch and brought all the foodies in Qatar together, under one (several) five-star roof to feed us and give us dining experiences we would have never otherwise had. If you're not on Zomato already, get on it, start reviewing and pave the way to eating great food at great places and meeting like-minded people – for free! Not just that – some of the generous restaurants even give you vouchers to come back! A little birdie told us that meet-ups may not continue, but who knows what they have in store.
Late nights at cafés
Hanging around at certain cafes before their closing times usually entails discounted food for dine ins. Of course, this must be food they need to get rid of before the day ends, but who cares? If you can pay 20 QR instead of 40 for that tantalising Tiramisu, why not!
Meesh Café at Crowne Plaza has a 50% discount on savoury and sweet items from 10pm till closing (12 pm). Pretty sweet deal I think! There was a time when the Kempinski in West Bay sold bread at a 50% discount after 9pm (not sure if its still on) but come on, with a good camera and a perseverant attitude, you can even make that slice of bread work for you!
Dine with Dee
One very kind, charitable woman who loves food as much as she loves people, ventured out into the unknown as the shining star of her one-woman army, and brought several random, hungry food adventure seekers under one five star roof, for QR 100, on average. Dee Enright's "Dine with Me in Doha" is a God sent to every foodie who wanted to dine at a fancy place on a budget. So every week, she, along with a few buzzing hoteliers, serve up some fancy shmancy but yummy wummy food at different locations.
Menu, price, venue, date, maximum numbers, payment method and contact person will be issued by Dee in advance of the meet up. It works on a first come first served basis and some hotels ask for pre payments to reduce no shows.
There will be 1 menu consisting of a starter, main course and dessert, with vegetarian options too.  The hotel may or may not give extra courses, but don't be greedy and expect what you paid for. You might just be surprised. It is also at the discretion of the hotel to include alcohol, however it will still be the same price for everyone attending whether you take it or not.
Guests will have the opportunity to score the evening at the end of the night. Details of this will be provided, but they will include service, food, entertainment, value for money etc. The average score will then be ascertained and posted on the group the next day.
This is about having fun, eating food in amazing restaurants at a great price and most importantly getting the chance to meet new people. Find out more by joining the Doha Foodies group on Facebook.
Additional tips
Free/budget food might be highly tempting but we strongly recommend you don't over do it and unnecessarily crowd the healthcare system here.
We also recommend Instagramming these pictures two days later, so no one will suspect you were there during happy hours 😉
If you have zero photography skills, find a food photographer, befriend him in a non-obvious way and then take him for free food and subtly suggest he bring along his camera.
Have any suggestions? Let us know in the comments 🙂







by