Ladies Night in Doha Every Day of the Week
If you are reading this post, clearly you have some "vices". And we at QSG, are happy to feed those vices. While we don't have a ridiculous number of bars and lounges dotted around the city, we at least do have a new place to get your free drink on, for every day of the week. So ladies, do not put your heels back in when the weekend is over, because we are not only promoting the best places to hit in Doha for Ladies Nights, but also encouraging ensuing back aches, hangovers and limited productivity at work 😀
Read our list, and if we've missed out any or you have any recommendations, let us know in the comments.
SUNDAY
Admirals, The Ritz-Carlton, Doha
The first day of the week for most! What better way to mourn the end of the weekend than celebrating in this waterfront marina club at the Ritz-Carlton? Admiral's indoor lounge and bar promises breathtaking views and ladies can indulge in their "Ladies Cocktails" for only 30 QR throughout the night, with ten different cocktails to choose from the menu. No membership needed. And guess what? At Admiral's, Ladies Night is from Sundays till Wednesdays.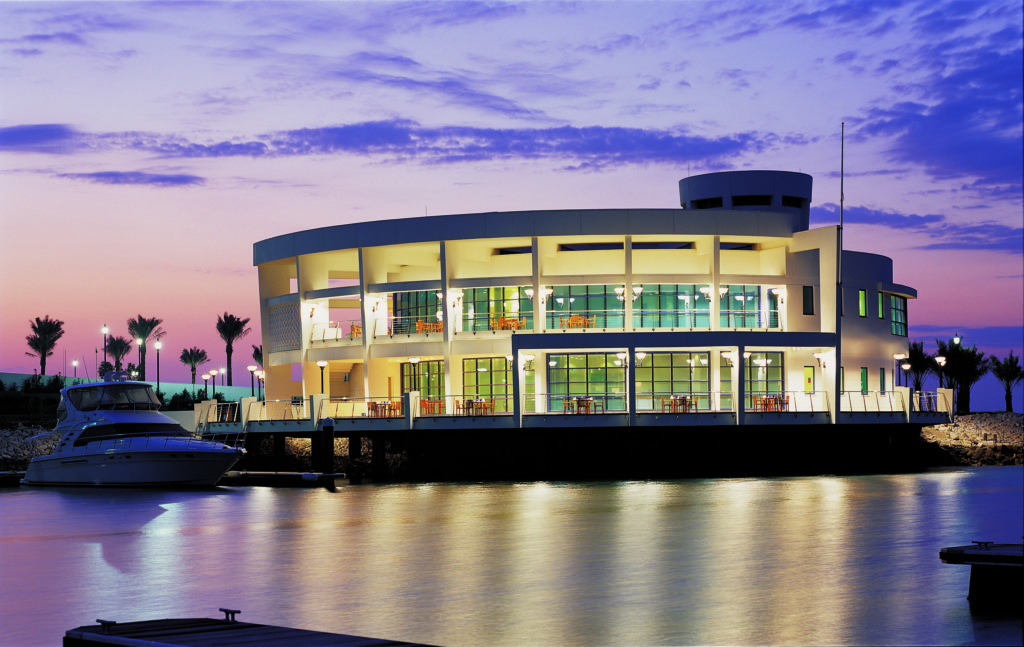 Timing: 5pm – 12am
For reservations/inquiries: +974 4484 8663; +974 4484 8000
PURE, DoubleTree by Hilton
Sunday is ladies night at this chic, rooftop lounge, playing lively and upbeat music all night long. Gaze at their much-talked about views of old and new Doha while sipping on free drinks.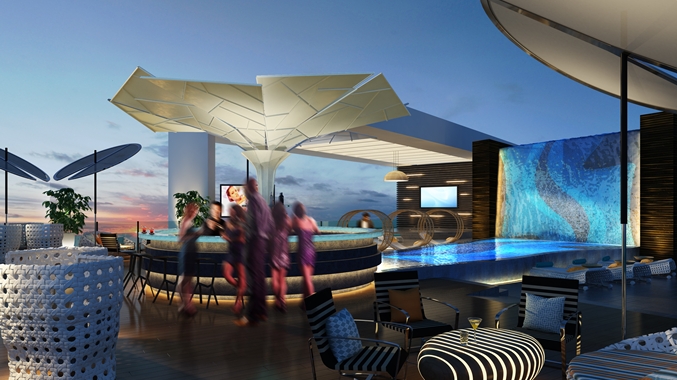 Timing: 8pm – 10pm
For reservations/inquiries: +974 5079 3208
MONDAY
Z Lounge, Kempinski
The good thing about Monday is that it's almost Tuesday 😀 Mid-week celebrations! Z by Zengo, located on the 61st floor of the Kempinski in West Bay is your respite from all that Monday stress. They really spoil you at Z Lounge with two complimentary vouchers between 9 and 11pm. It's only two hours, you said? Well, they have happy hours from 5 to 9pm with drinks starting at 35 QR, so really, they have quite the evening planned for you. Did we mention how gorgeous the views of Doha from this place are? No membership needed.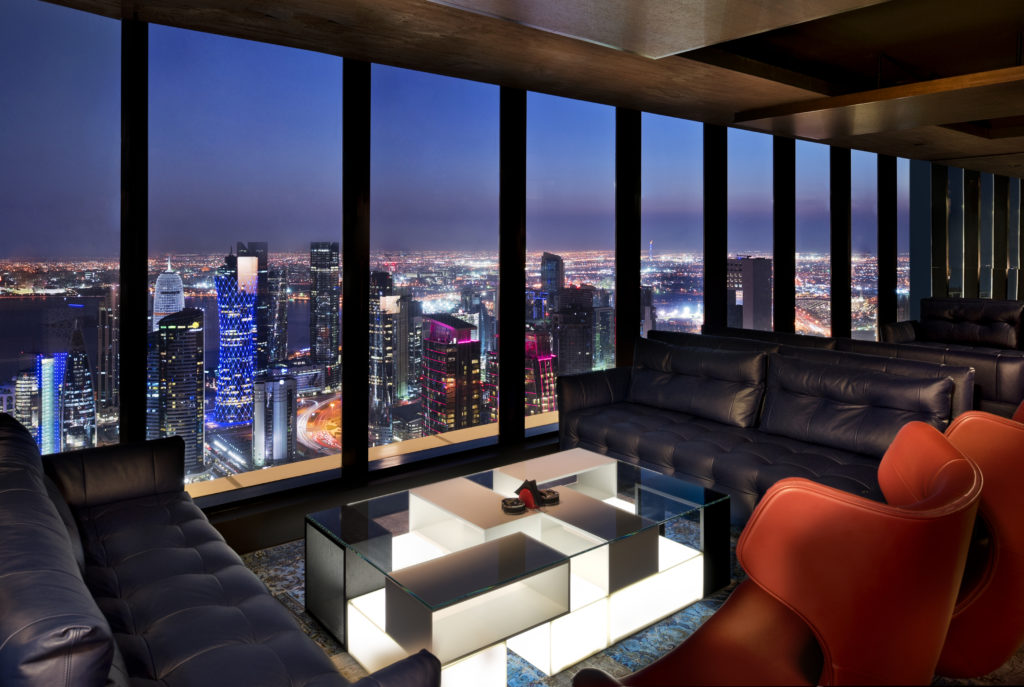 Timing: 5pm – 2am
For reservations/inquiries: +974 4405 3561
Wahm, W Hotel
The lounge recently underwent a total makeover and this swanky new nightlife hotspot has Skinny & Shims for the ladies! Their selection of guilt free skinny sips and matching bites on them are everything you need to shake up your Monday night! Ladies get skinny sips at QR 30 after 9:30 pm.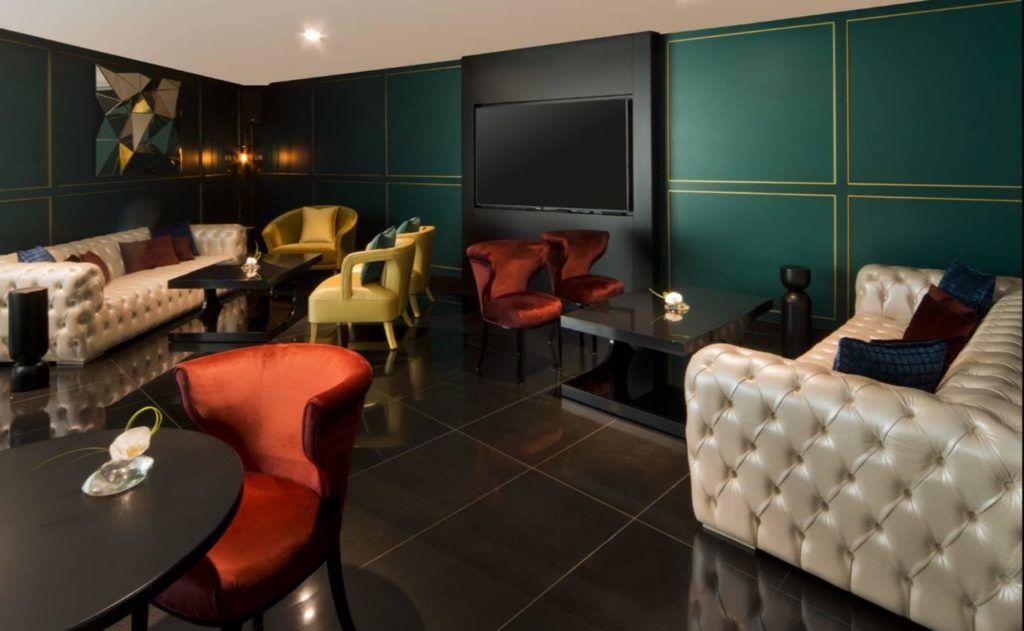 Timing: 7:30pm – 9:30pm
For reservations/inquiries: +974 4453 5000
Nobu, Four Seasons
Nobu's Kanpai Happy Hours are probably the most popular ones in town and if you're a lady, the happy hour is extended beyond the usual 6-8pm throughout the night, every Monday. Sip, savour and enjoy a selection of Nobu's specialty dishes and signature sips, at a special price. The Kanpai at Nobu menu is available in the White Pearl and Black Pearl Lounges, as well as in the rooftop bar. Get here early as tables run out pretty quick – and you won't be allowed to order food if you don't have a table.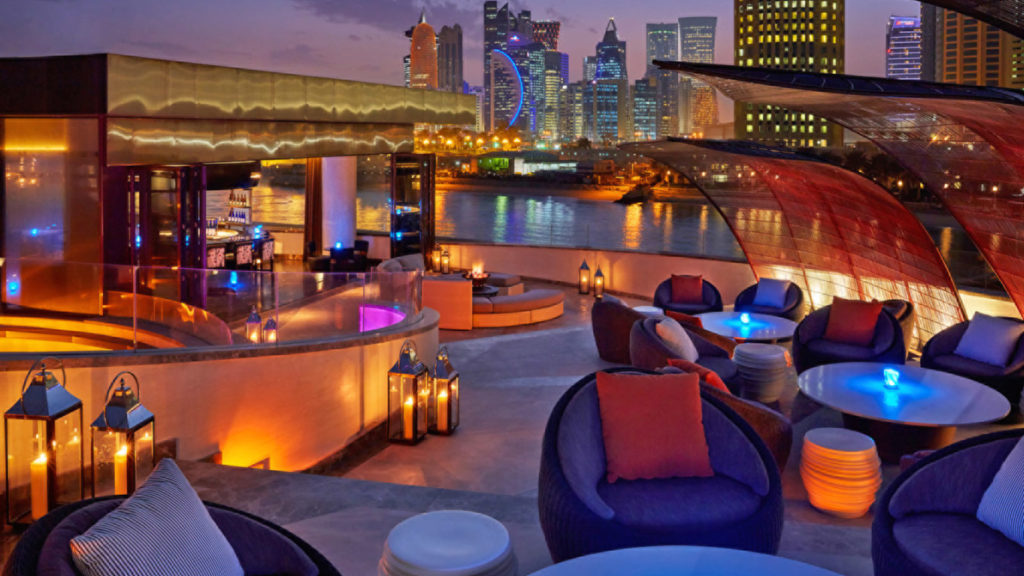 Timing: 6pm – 1am
For reservations/inquiries: +974 4494 8600
TUESDAY
Okay, Tuesday is pure sin day. Ladies are absolutely spoilt for choice. In no particular order:
Noir, Melià Doha
They play RnB and commercial music and offer THREE complimentary drinks to each lady from 9pm – 2am. The drinks include bubbly, spirit mixers, wine, soft drinks and a specially selected cocktail. Mocktails too! Entrance is free for women, and 50 QR for men after 9pm with one drink included. Now this is as real as Ladies Night can get!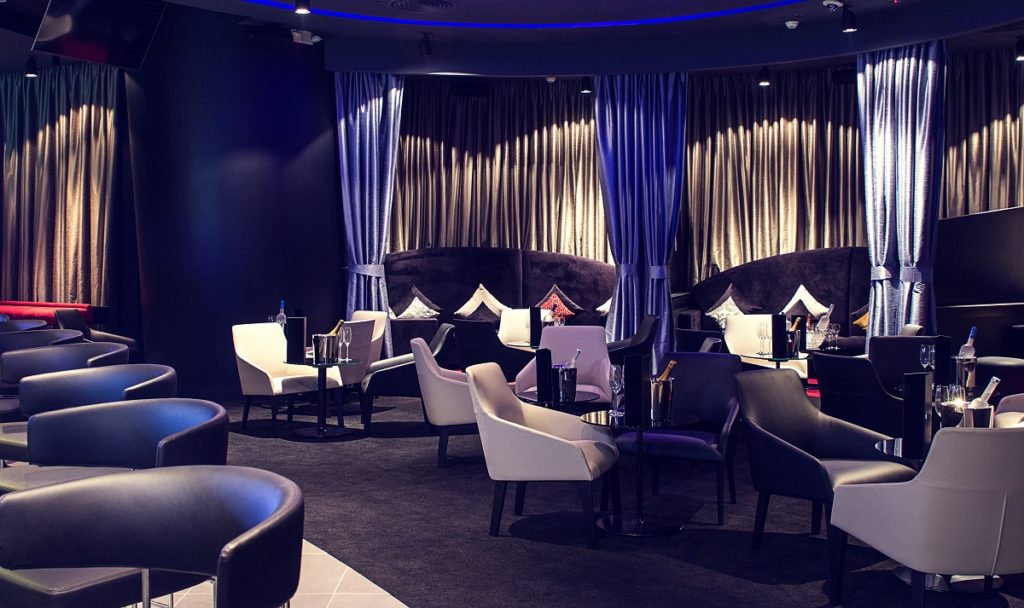 Timing: 9pm – 2am
For reservations/inquiries: +974 5596 1414
Mix Bar, Westin Hotel
Their Tuesday Soul night features RnB and Hip Hop and more importantly, two complimentary selected Martini or Cosmopolitan Cocktail for the ladies from 5pm to 2am. If you get there before 9, you can also take advantage of their 30 QR Happy Hour menu! No membership needed.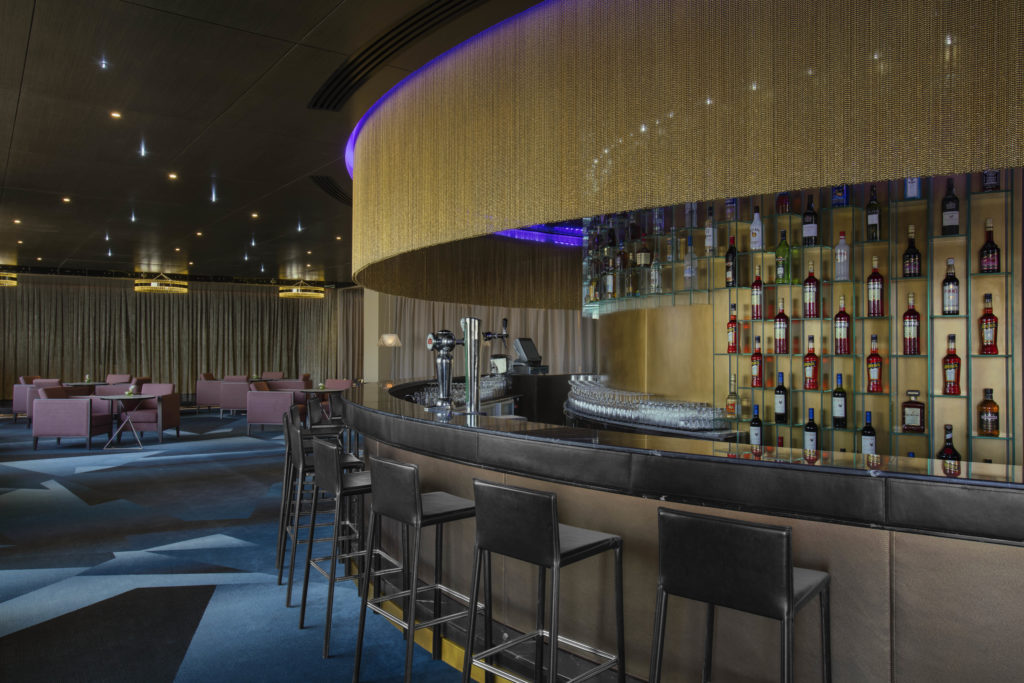 Timing: 5pm – 2am
For reservations/inquiries: +974 4492 1555
The Club, St Regis Doha
Tuesday nights at The Club in St Regis are all about Senoritas! All Senoritas are invited to enjoy this weeknight with the Cuban rhythms of 'Gerardo Contino Y Los Habaneros'. Gather your gal pals and head to the 4th floor of The St. Regis Doha to savour three complimentary drinks until midnight! Selected drinks and menus are also available at special prices.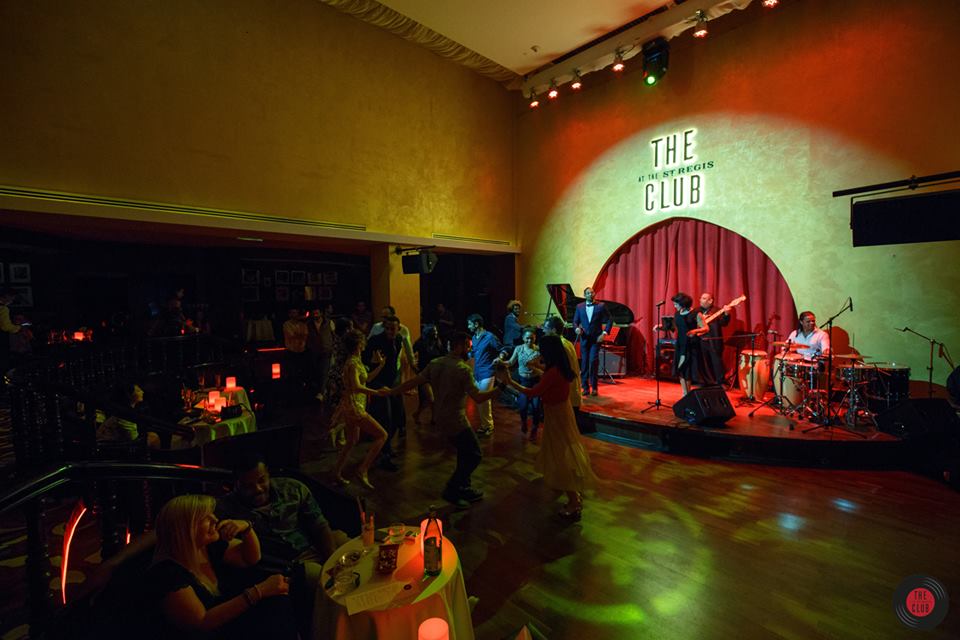 Timing: 7pm – 2am
For reservations/inquiries: +974 4446 0105
Cigar Lounge, Sharq Village and Spa
To experience a very unique Ladies Night in D-Town, head over to the Cigar Lounge every Tuesday, where ladies get select house beverages for only QR 5 a glass! That's as good as free!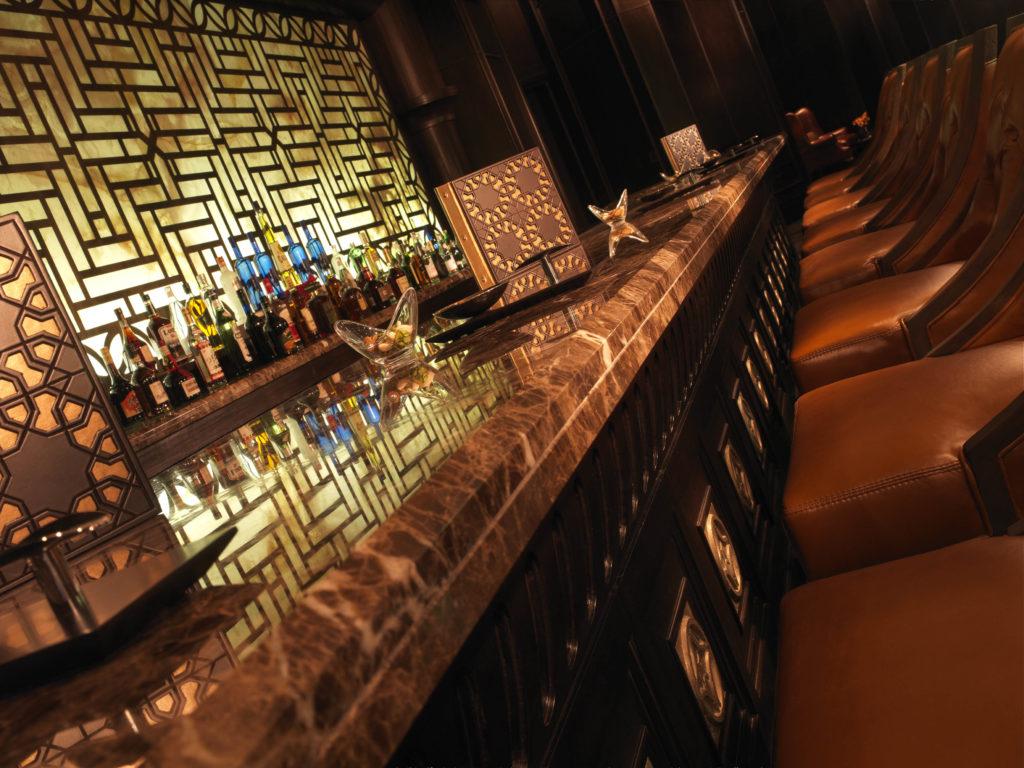 Timing: 8pm – 2am
For reservations/inquiries: +974 4425 6666
Jazz Club, Oryx Rotana
Saved the best for last. FOUR. Yes, Jazz Club offers ladies FOUR complimentary drinks on their Ladies Night every Tuesday. Add to that brilliant, live music with their Jazz band from 9pm – 1am. Seems like we have a winner, ladies! 5pm – 8pm is happy hour, and you can buy your snacks for a 30% discount.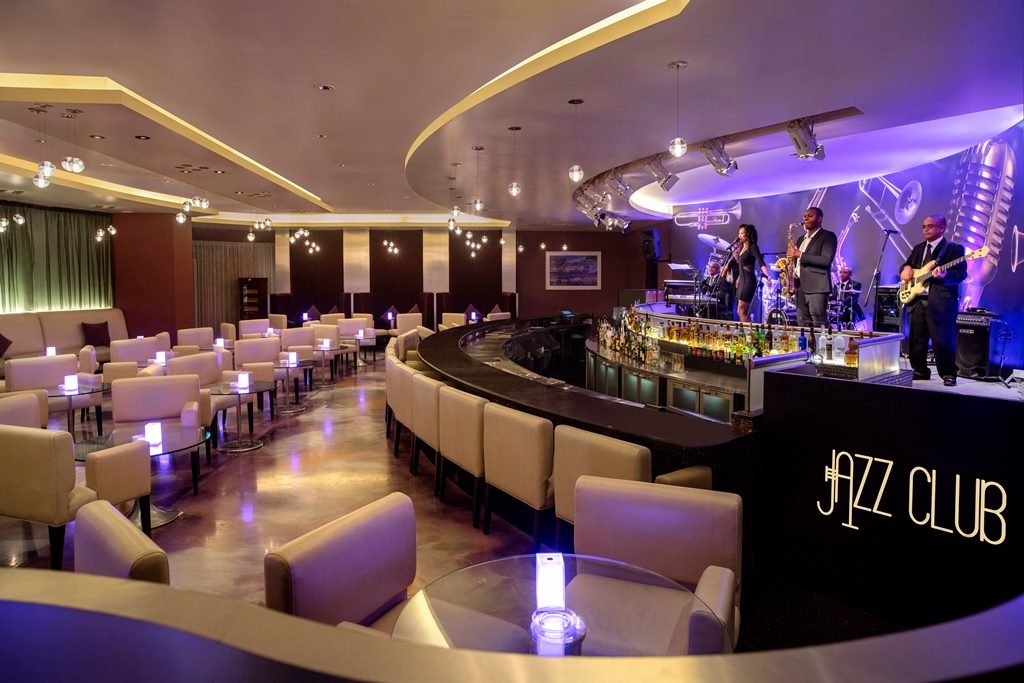 Timing: 9pm – 1am
For reservations/inquiries: +974  4402 3300
Society Lounge, Hilton Hotel
Okay ladies, this is no ordinary ladies night. Hilton and Society Lounge have taken ladies night to the next level, and set a benchmark – which ups everything. They have undergone a massive revamp and the new Society looks great! Besides the two free drinks from their pretty interesting menu, ladies also get discounted drinks all night long at roughly QR 30. Now the interesting part – Make Up District does FREE, YES FREE, hair and make-up for all ladies who wish to get it done in Society. OMG. So literally, get here in your bathrobe and they will sort you out – completely! Wait, it's not over. Emirates sponsors the night, so every lady has the chance to win FREE return tickets from Emirates. We can't handle this, we just can't.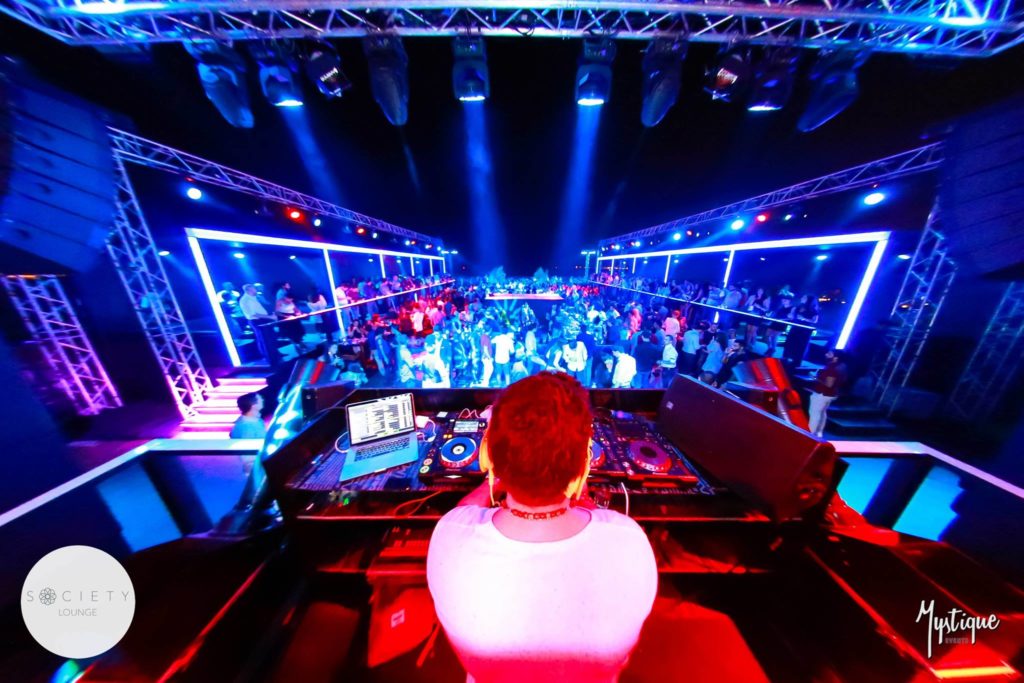 Timing: 6pm – 1am
For reservations/inquires: +974 5539 0937
WEDNESDAY
Crystal Lounge, W Hotel
YES! Only one more day and it's the weekend. So what's stopping you from making the best of it? Crystal at the W Hotel is your stop for tonight. They do have a membership (QR 100 for ladies), but it's valid for six months. So every Wednesday x four weeks a month x six months a year. DJ Tobias Sabido will be mixing some latest tunes while ladies can enjoy the open bar from 10 pm to 1 am. And just FYI, Mondays at Crystal have free flowing bubbly all night long for ladies!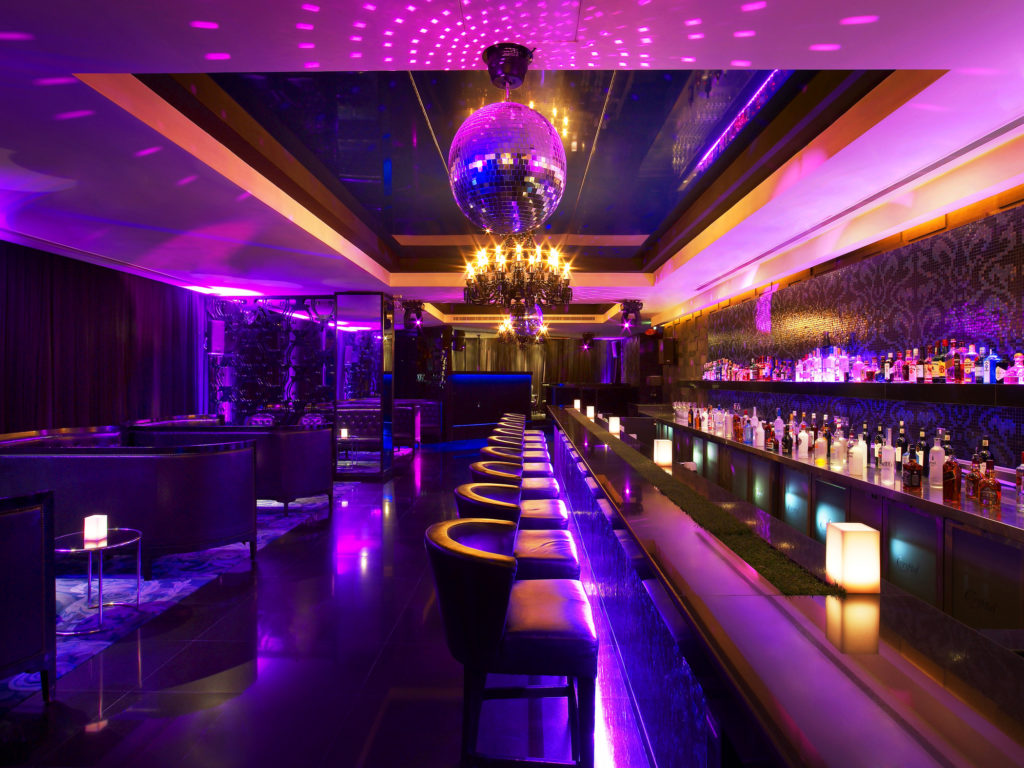 Timing: 6pm – 2am
For reservations/inquiries: +974 4453 5000
Lava Lounge, Intercontinental Doha
Ok ladies, brace yourselves. Lava has UNLIMITED free drinks on Wednesdays as part of their Ladies Night offer. The free drinks are valid across at Paloma too, where they usually have live bands.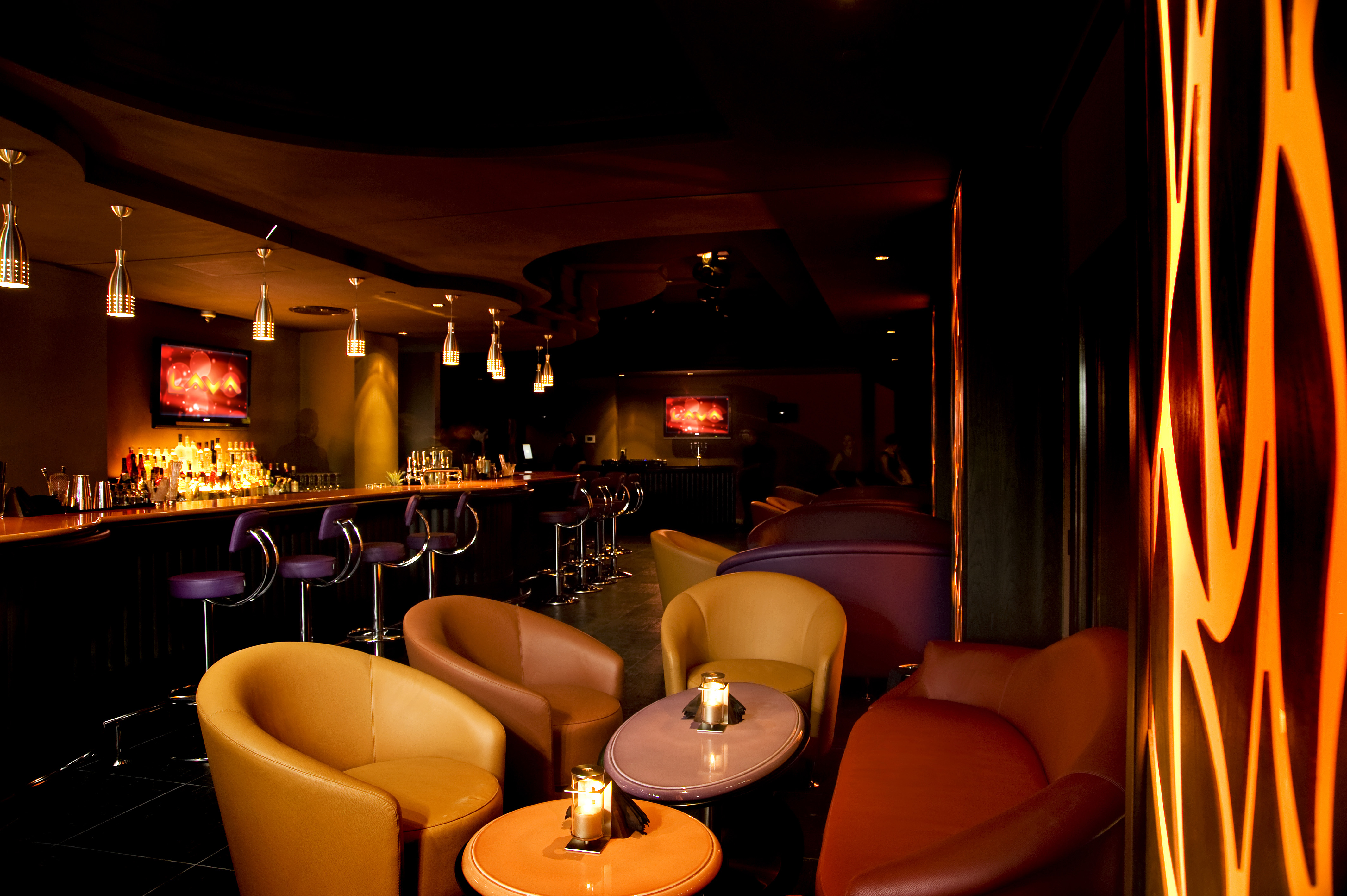 Timing: 10pm – 12am
For reservations/inquiries: +974  4484 4919
Glo Cocktail Bar, Marriott Marquis
If you're looking for a nice, more exclusive sort of lounge with some great music, Glo Cocktail Bar is perfect for your week night out with your girls. Ladies get two complimentary drinks on arrival and a selection of house beverages at reduced prices starting QR 25 throughout the night.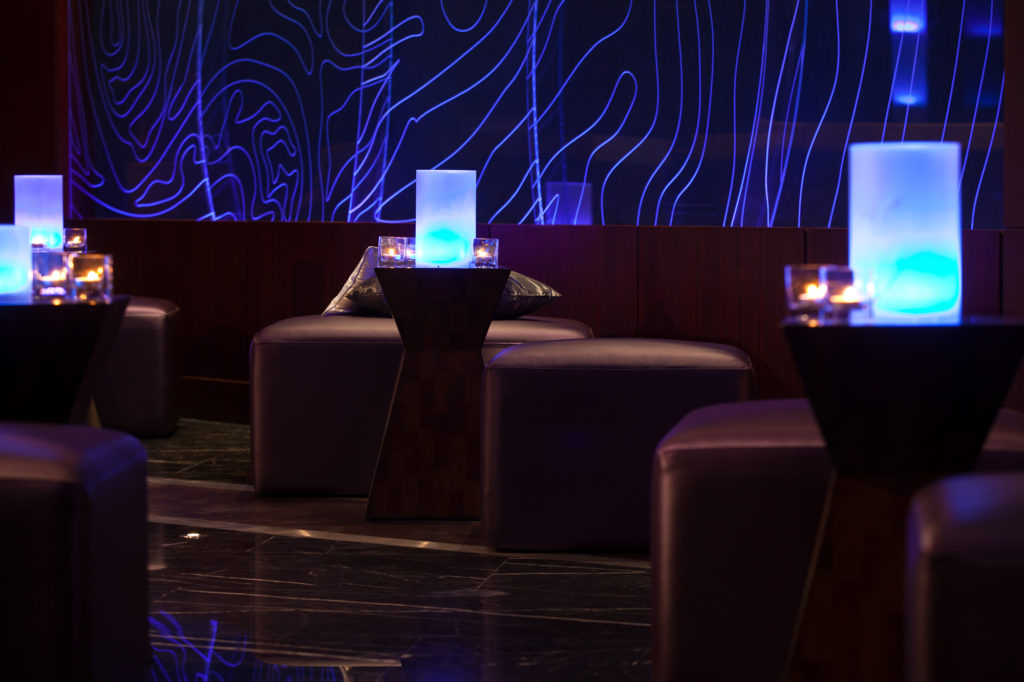 Timing: 5pm – 2am
For reservations/inquiries: +974  4419 5000
THURSDAY
Pearl Lounge, Marriott Hotel
OMG, the weekend is finally here. But you're broke from partying all week long? No worries, Pearl Lounge will make you poor thing feel all better. Ladies arriving from 9pm to 12am can enjoy THREE free drinks and ladies arriving from 12pm to 1 am enjoy two free drinks. 3 free drinks? On a Thursday night? What? It doesn't end there – hospitality staff get 25% off on selected drinks from 9pm – 1:55am. Entrance fee for men is 100 QR including 1 free drink. They have theme nights too, which you can get more information about here.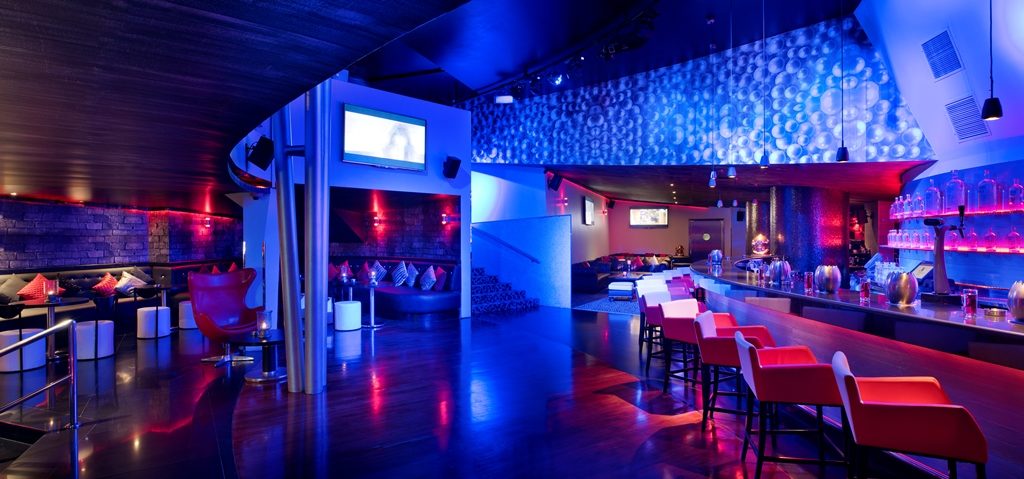 Timing: 9pm – 2am
For reservations/inquiries: +974 4429 8444
FRIDAY
Liquidity, Crowne Plaza
Ladies can enjoy one free cocktail from 8pm until 12am, with live entertainment. Ladies do not have to pay for entry, however, men are charged QR 100 with one free drink.
Timing: 7pm – 2 am
For reservations/inquiries: +974 4408 7777
Irish Harp, Sheraton
Every last Friday of the month, be prepared to get smashed (please don't) with unlimited drinks for ladies all night long. On Tuesdays, ladies get 5 free drinks  from 8pm at this Victorian style Pub, complete with screens to catch sporting action and live bands.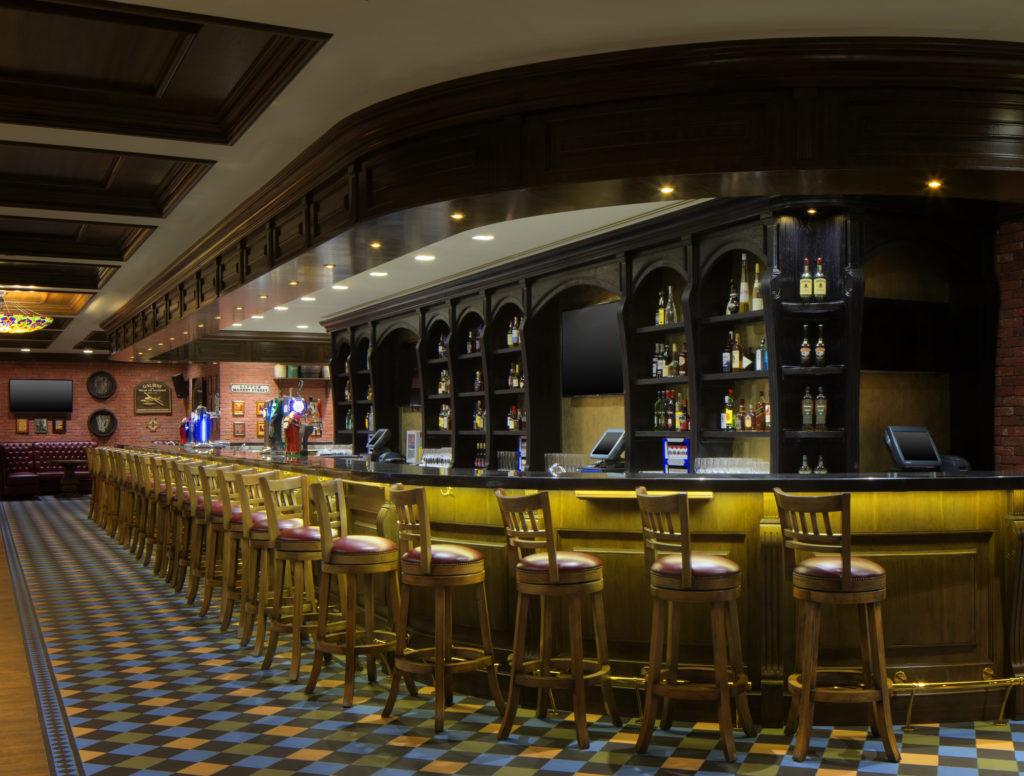 Timing: 8pm – 2am
For reservations/inquiries: +974 4485 3000
Paloma, Intercontinental Doha
For those active in Doha's nightlife scene, you can't not have visited Paloma/Lava. Paloma is separated from Lava by a door, and both clubs are easily accessible. Lava has a DJ and Paloma usually features a live band. Ladies get two drinks free on Friday nights.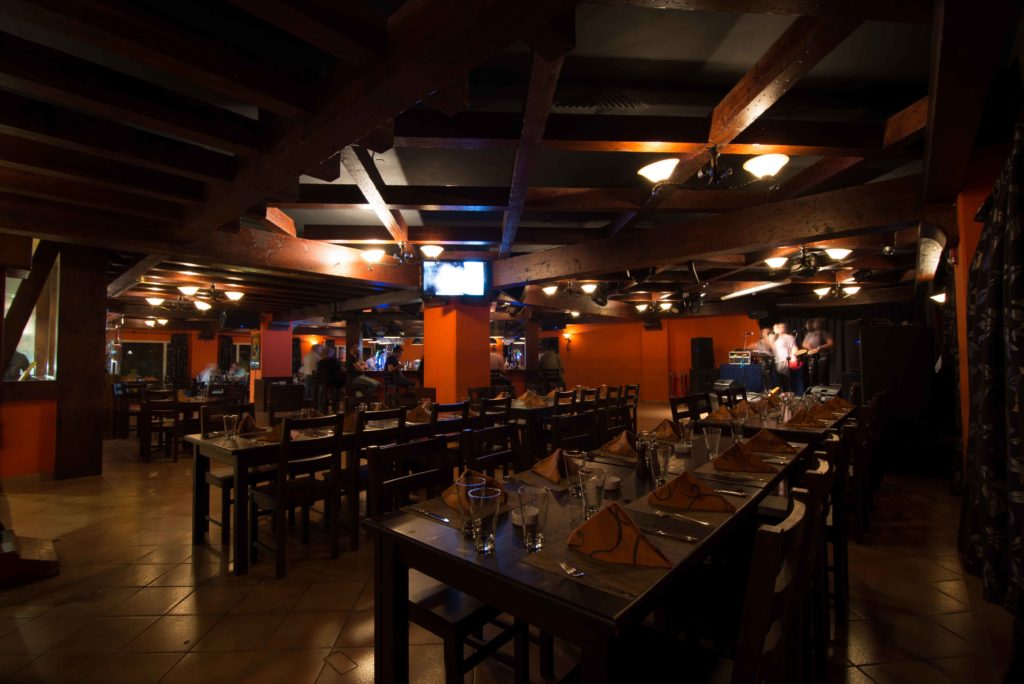 Timing: 9pm – 2am
For reservations/inquiries: +974  4484 4919
SATURDAY
You should be ashamed of yourself. After wasting six nights of your life on sinful intoxicants, I suggest you take a break and stay in tonight 😀 Saturday is for detoxing. Well alright, if you insist…
Strata, Intercontinental The City
Ladies Night on Saturdays at Strata has free entry for all – Yayy! Ladies get two drinks free and anyone arriving before 11pm gets 50% off. 25% off for all hospitality staff and crew. Oh and at the 55th floor, you can't miss their fantastic views of the Doha skyline.
Strata also has Pink Wednesdays, which is no ordinary night. Ladies can enjoy two special complimentary drinks from 9pm – 11pm and get a chance to participate and win fabulous prizes including designer handbags from brands like Louis Vuitton, Jimmy Choo and Gucci, besides others!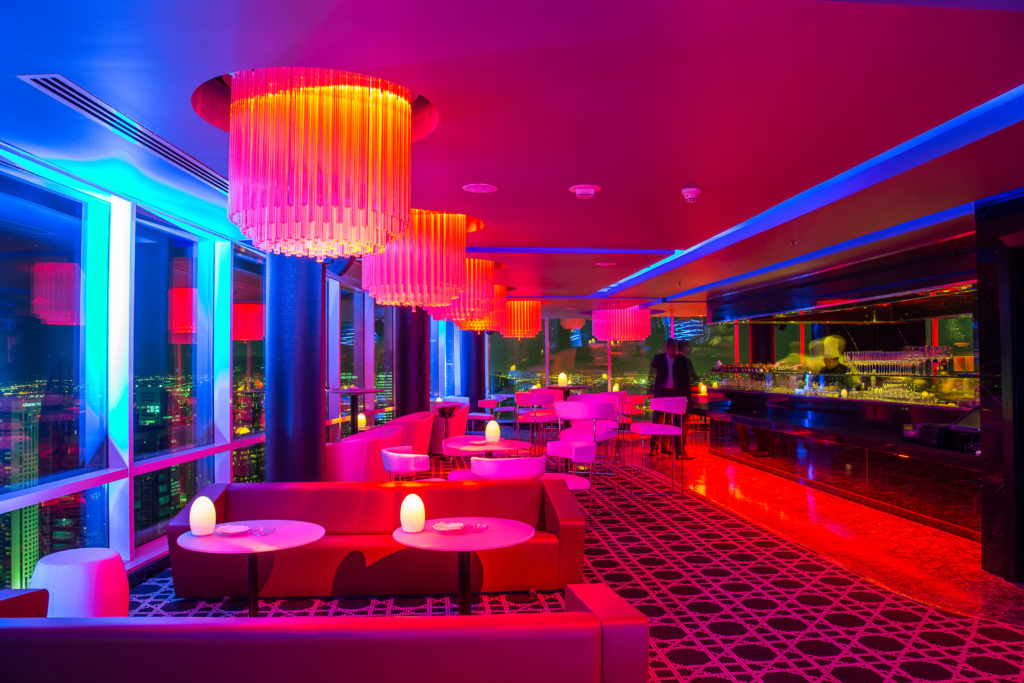 Timing: 9pm – 2 am
For reservations/inquires: +974 4015 8888
DISCLAIMER
QSG does not promote/encourage consumption of alcohol in any form (except in Rum Balls and Plum Cake).
QSG does not take any responsibility for whatever happens the next morning.
If you're a man reading this, we also don't guarantee the presence of ladies for Ladies Nights.







by