Zahr El Laymoun – Restaurant Review
A brand new restaurant has graced the dining scene in Qatar, because clearly, we didn't have enough 😉 Zahr El Laymoun is an authentic Lebanese eatery and there are quite a few reasons you must try this place over the weekend.
Zahr El Laymoun adds the punk to rock and we absolutely loved the elegant yet casual restaurant café vibe at their grand opening event last night!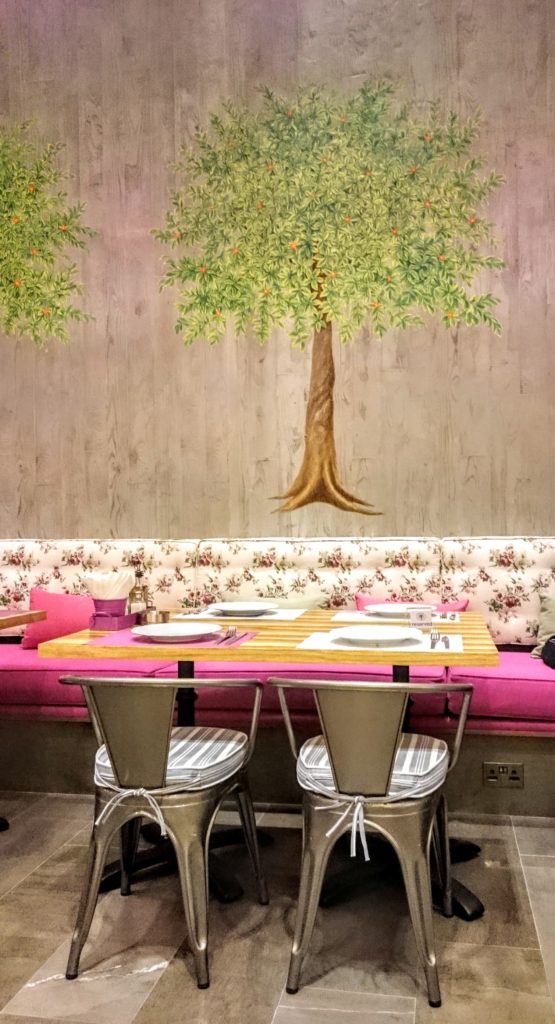 Food recommendations
The food is absolutely fantastic and to be honest, this might just be the best Lebanese food we've had in Qatar for reasons like taste, presentation, creativity and so on. Some of the dishes were unique, regular Arabic dishes with a twist and considering we have a good bunch of Lebanese restaurants already, their exclusive fare is what sets them apart.
Its simple, non fussy, well prepared and most importantly, no crazy smoke coming out of random parts of the plate! The food is as delectable as it is visually appealing.
Drinks
They have a wide selection of drinks in really cute jars. You can get fresh juices, traditional juices like jellab and Amr El Deen as well as soft drinks and ice teas. The jar fills about three small glasses.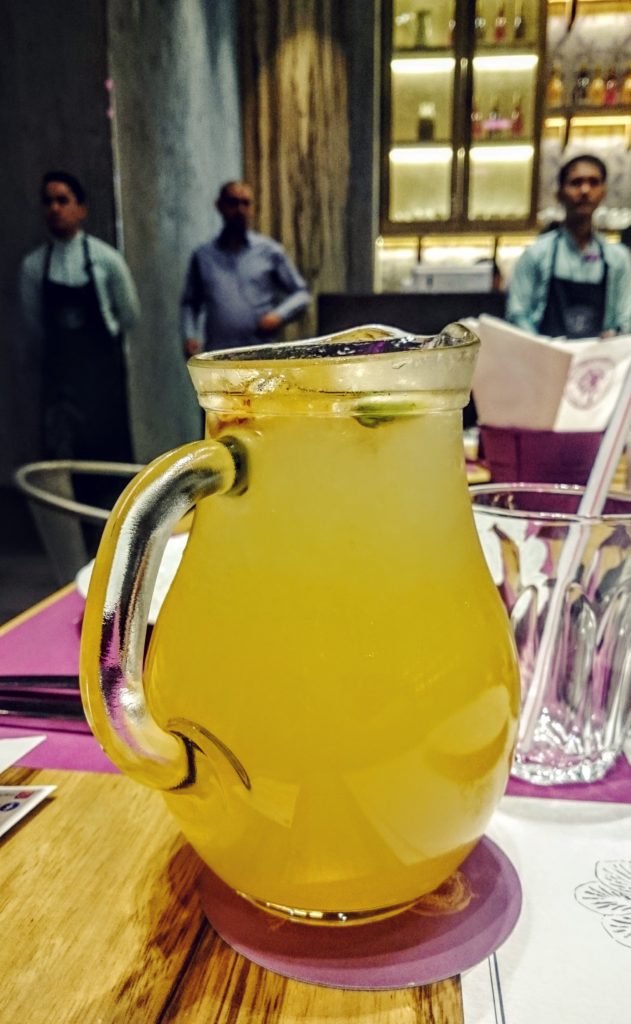 Cold Mezze
They have the regular options like hummus, muttabal etc, however, some of these come in interesting variations like the spicy hummus or the spicy muttabal. They use a variety of nuts as garnishing for their different dishes and this makes everything taste great.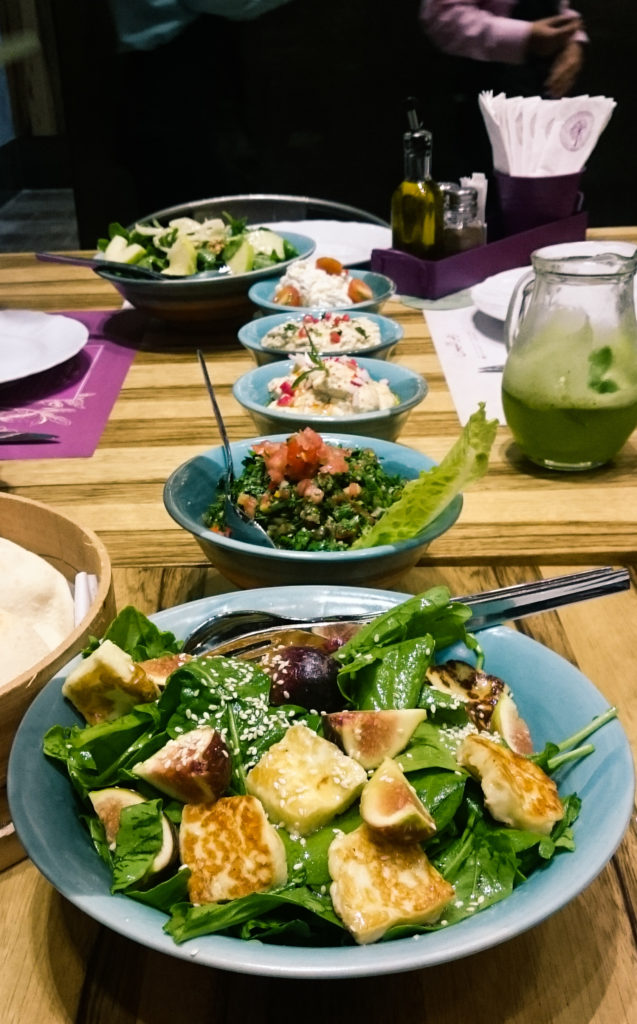 Salad
Zahr El Laymoun Salad – Even if you don't order anything else, you cannot leave this restaurant without trying this salad. It's light, summery and so perfectly flavoured. The figs and halloumi come together perfectly with a honey vinaigrette dressing.
Hot Mezze
The hot mezze varieties we tried here are exceptional and perfect for absolutely any palate. Our favourite was the Chicken and Halloumi. Actually no. Our favourite was the Ras Asfour which is adorably served in a little pot with a handle and should be clearly categorised as comfort food. Small beef cuts are cooked with nuts and pomegranate molasses. We tried the Kafta with Yoghurt and loved the tanginess of this dish! We've also heard great things about their cheese rolls, although we didn't get to try it at their opening event.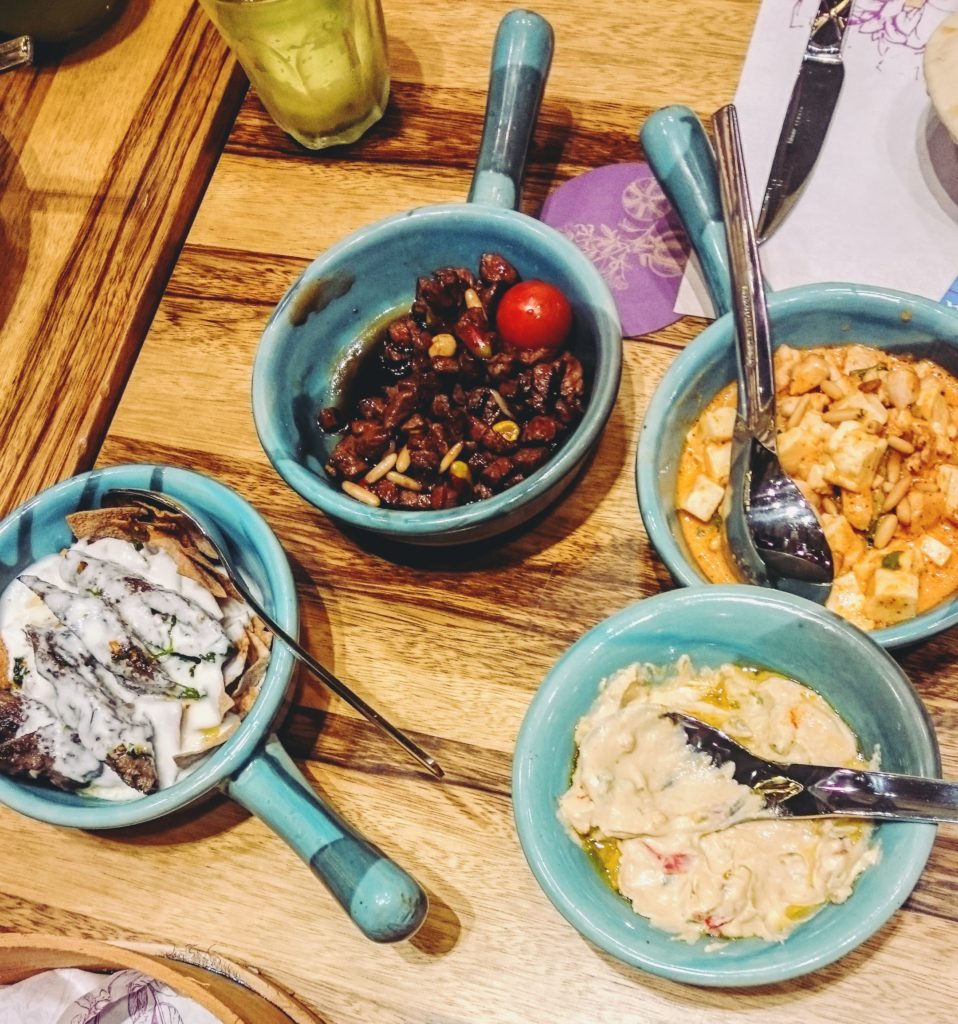 Main Course
We got to try Chicken Taouk and Fish skewers that were served with a tahini sauce, grilled potato and corn on the cob! We also recommend spicy beef skewers which again, we've heard great things about, from our birdies in Dubai, where Zahr El Laymoun is also present.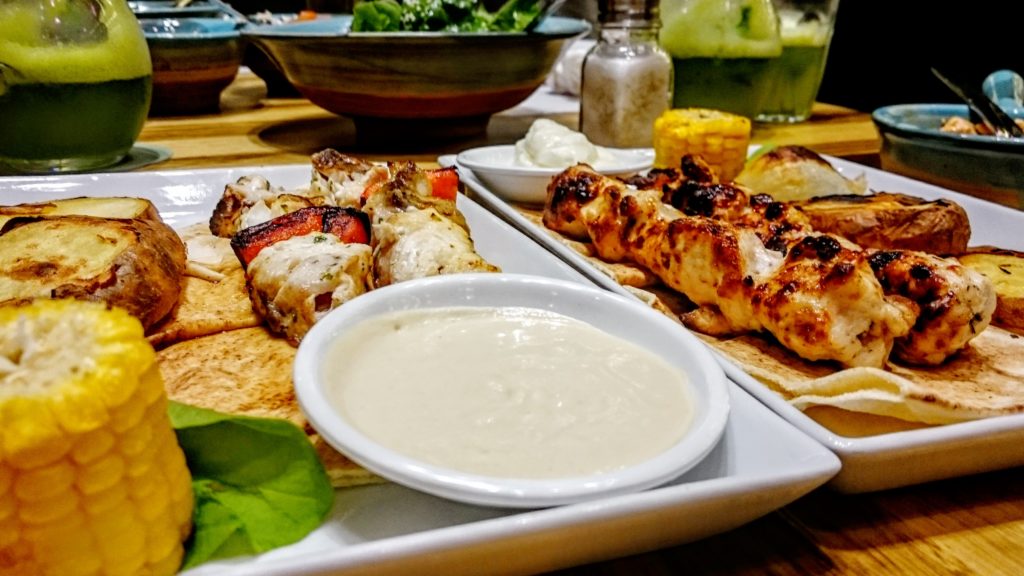 Dessert
Yess. Favourite part of everything! If you're looking for something more traditional, we recommend the Halawat El Jeben, their traditional cheese dough dessert with sugar syrup on the side. And our ultimate favourite Pomegranate Cheesecake, which is all you, will think about while you eat it, after you eat it, all of that night and the next day. And possibly for a week after (in this case, clearly something might be wrong with you).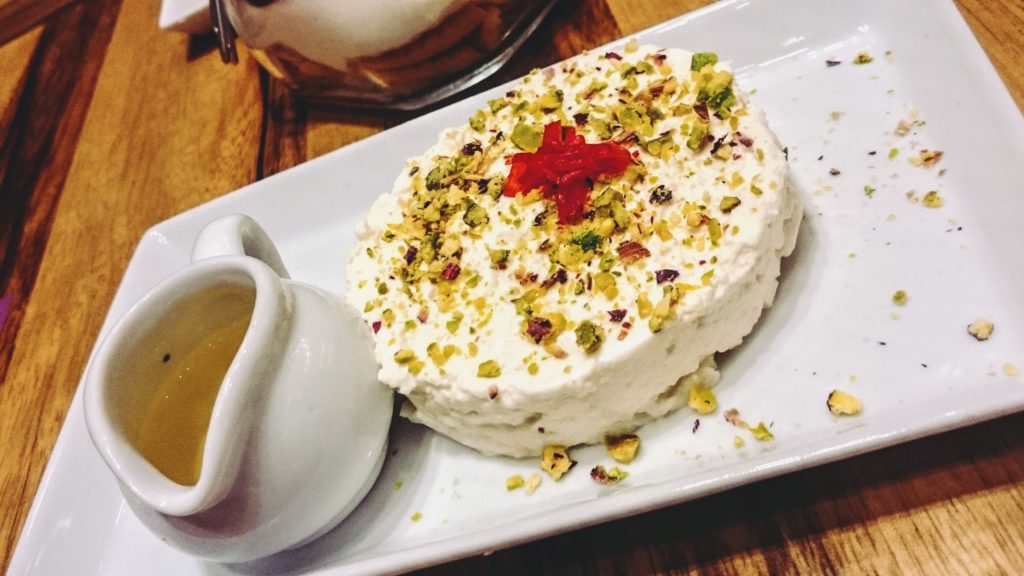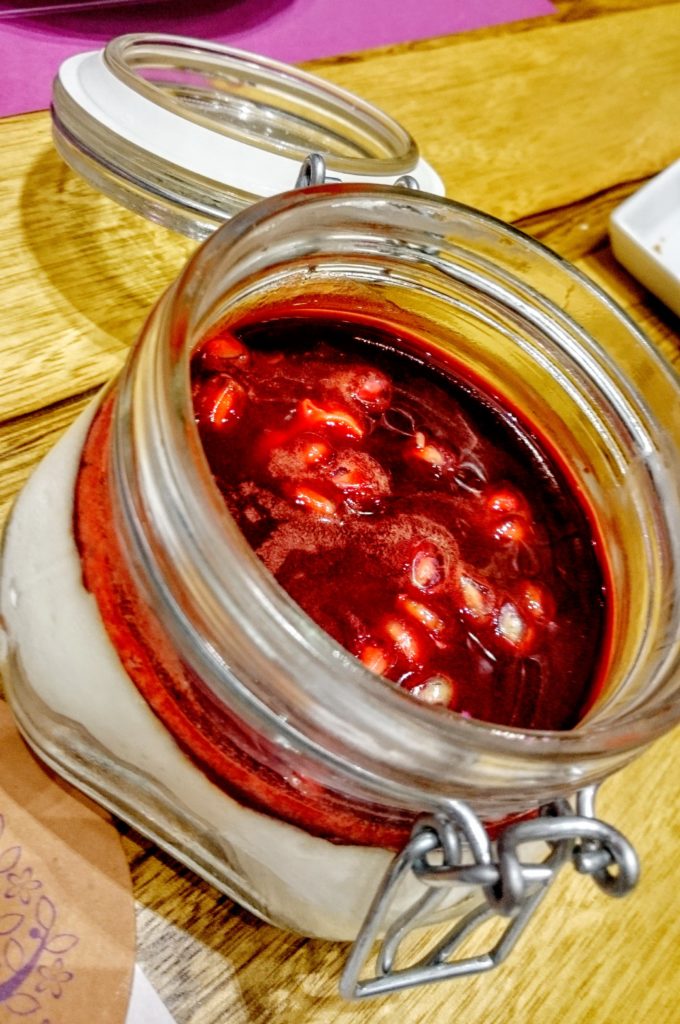 The prices? Well we don't know because obviously we didn't pay 😀 If you do eat here, let us know how the prices are. Of course we could have looked at the menu for that, but the food looked so good and we got completely distracted. But we've gathered the mezzes are priced on an average of 30-40 QR, main courses average at QT 60-80 and the desserts are priced between QR 30 and 50. For exact prices, check Zomato!
The ambience? Zahr El-Laymoun décor is definitely something that will make you want to come back, besides the food of course. It's as cute as a café and as cosy as a neighbourhood eatery. The middle seating arrangement is sort of awkward though. The tables are quite close and the chairs are not that comfortable. However, the couch area looks good! They also have an orange blossom tree at the entrance, we suppose keeping in with their "trees everywhere and we will paint it on the wall if we can't have them" theme. They also have an interesting display on the wall, and the lights are upside down buckets, which again, we thought was pretty creative. Soft pink and mauve shades for furnishings which has a very delicate, floral feel.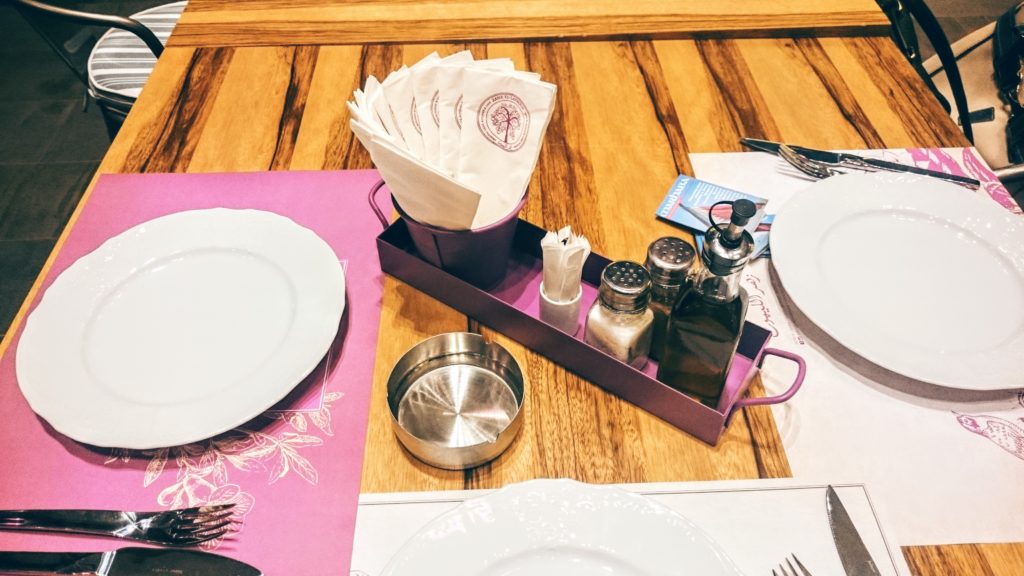 The verdict? Great food and adorable interiors. We definitely recommend trying this place out. We're curious to see how they fare because you know, everything is always great on an opening night!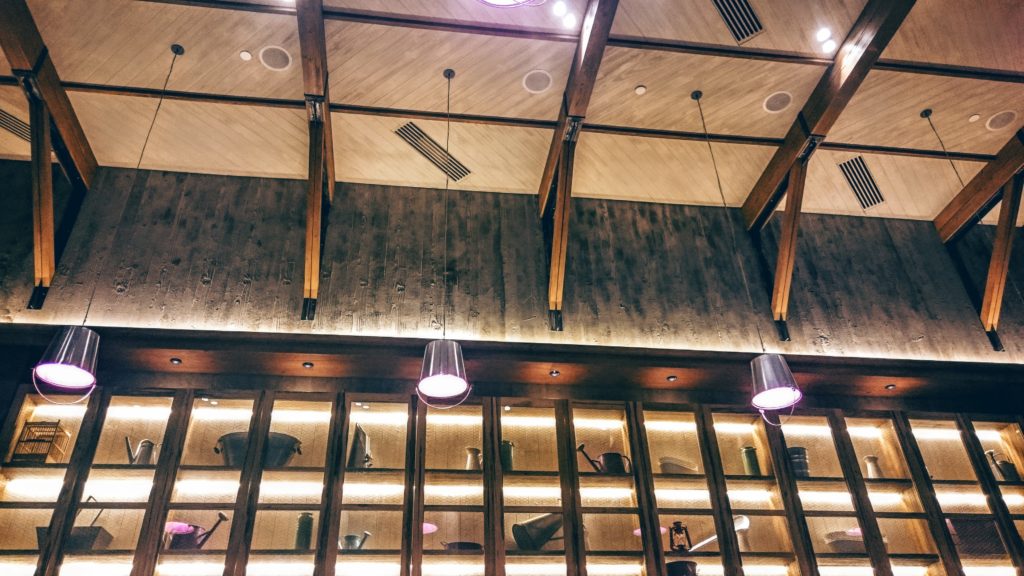 But we wish them all the best! Zahr El Laymoun opens tonight, 18 August, and is located in Shoumoukh Tower in Al Sadd, just next to La Cigale hotel. Here are our ratings.
Food – 9/10
Ambiance – 8/10
Service – 7/10
Value for money – 7/10
QSG* Ranking – 8/10
*The QSG ranking rates experiences/places/things from 1 (the least important requirement for your survival in Doha) to 10 (the most important).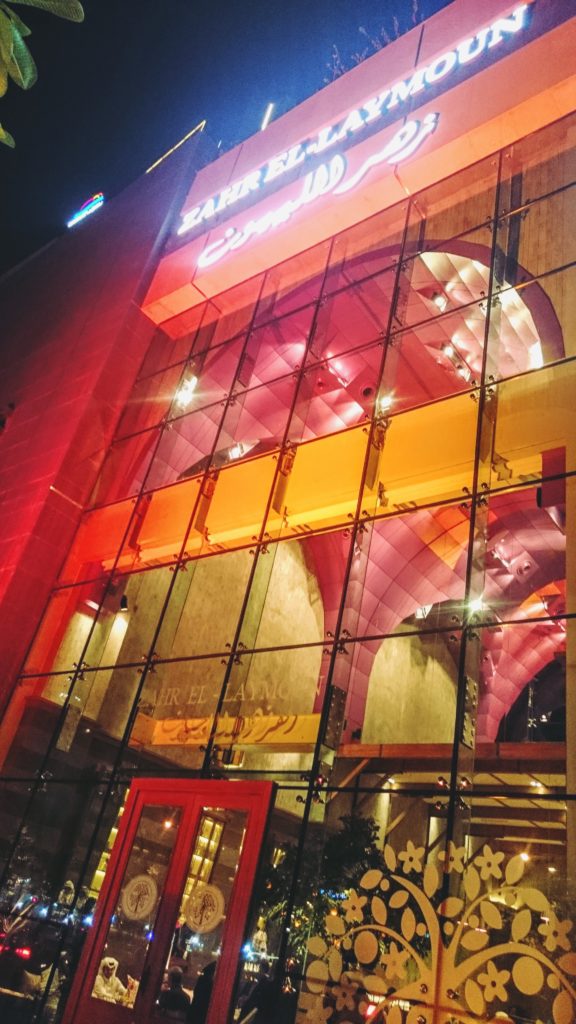 by