Unique Cafes in Doha to try
Going out to a cafe for a coffee in Qatar isn't just about the coffee, it is about the lifestyle -at least for a good number of us. If you're one of them, you might constantly be on the hunt for new and exciting cafes, and you have most likely barely found them. We are all definitely bored of all the commercial, mainstream Costas and Starbucks (only mentioned here because they make the best coffees) and it is time to venture out!
If you're new in Doha or just on the lookout for a different, non-commercial café or coffee shop, you are in luck because we have compiled a list of the best of these standalone, unique, must-try spots.
Note – we have only included cafes we have tried in this listing.
Museum of Islamic Arts Park Café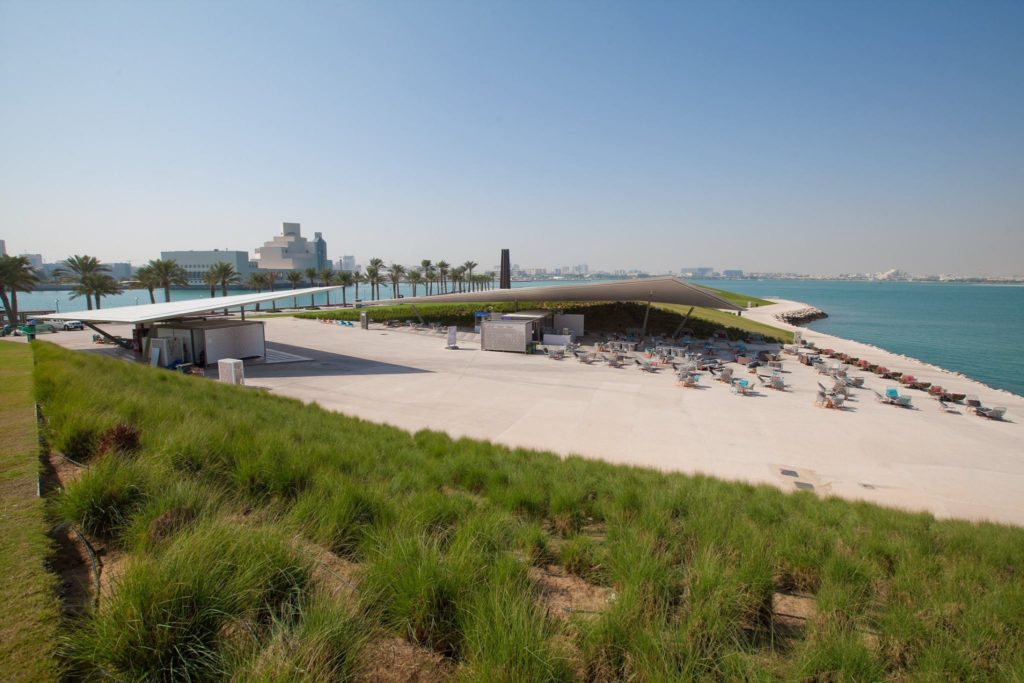 This is possibly the best café in Doha for a lot of reasons, the main one being the gorgeous view. Grab some coffee from the barista, walk over towards the sea and settle down into any of their stylish, unique and very comfortable seating.
The coffee is enough to get by, nothing particularly special, but the view, the greenery and the whole ambience is going to be the best and most relaxing experience you will have in Qatar.
The bonus is you get to walk through one of Qatar's best parks to get to the café!
Pro tip – this place is best during winters, or when the temperatures in Qatar are cooler i.e. October to March.
LOCATION
TIMING: 10:30am – 10:30pm. Tuesdays closed. Friday 12pm – 10:30pm
Red Velvet Cupcakery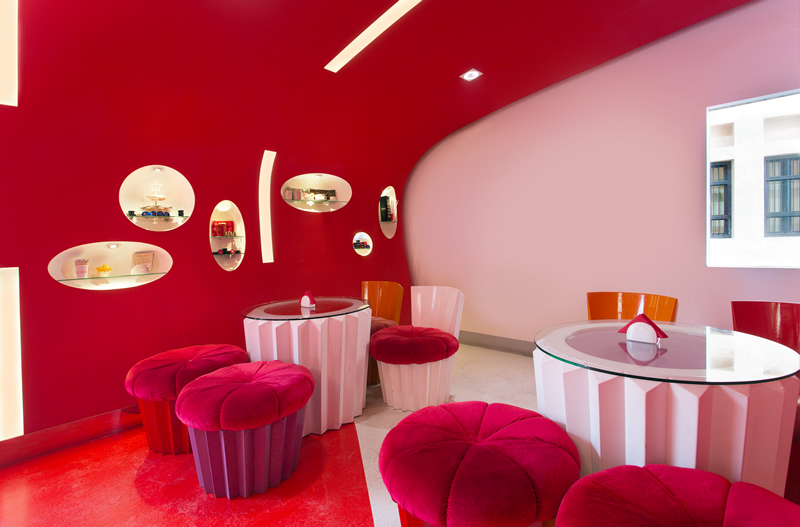 This little café in Katara makes the cut because you get to sit on awesomely shaped muffins for seats. Some of us have small dreams! But in a place with an obvious dearth of creativity, for whatever reasons, cupcake shaped chairs are our go-tos.
Order some coffee and bite into some of their well-known desserts like a cupcake or two, while sitting on those cupcake seats (did we mention these already?)
Great summer spot because they have an indoor seating area, besides the outdoor one!
Warning – you might overdose on cupcakes physically and emotionally. Cupcake, cupcake, cupcake (Just preparing you for what's to come).
LOCATION
TIMING: 9am – 12am
Sugar and Spice Café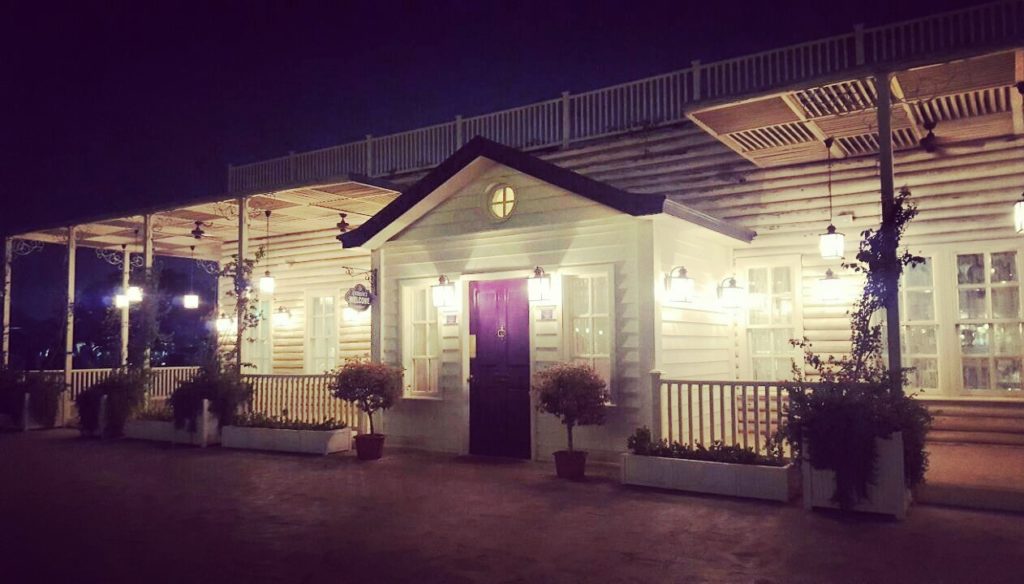 This is definitely on top of our must visit cafes in Qatar purely for its sheer homeliness, fantabulous desserts and a very unique experience. Right from the exteriors, designed like a beautiful white log house, to the colourful, creative and inspiring interiors, the vintage yet contemporary vibe is so overwhelming in a good way.
They have a great selection of coffees and mocktails and of course desserts. Even the main course doesn't disappoint. We love this place. Drive over to the Al Waab branch and you'll know why!
Pro tip – this place is forever crowded, you might want to identify non-peak hours and give them a visit. Like a Saturday morning or a weekday evening.
LOCATION
TIMING: 12pm – 10pm
Aspire Grand Café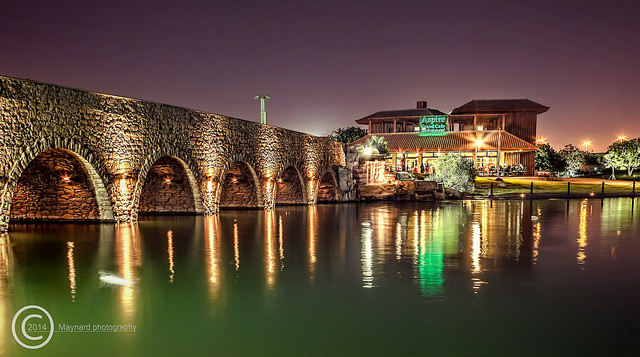 Ever fancied sitting by a lake and looking directly at beautiful fountains and little duckies while sipping on your coffee? Sounds like something that doesn't exist in Qatar, but guess what? It does! Aspire Grand Café located inside the Aspire Park is every expat's (and local's) relief from city life, noise and sound pollution and crazy drivers.
As a bonus, you see green everywhere! The temperatures are actually cooler here, and if you're feeling too hot (and slightly crazy), feel free to walk under the water over bridge or water arches and get completely soaked.
Once you are satiated with this 5D experience, take your coffee and walk around the park (on really soft ground) because it is truly beautiful.
LOCATION
TIMING: 7am – 12am
Meesh Café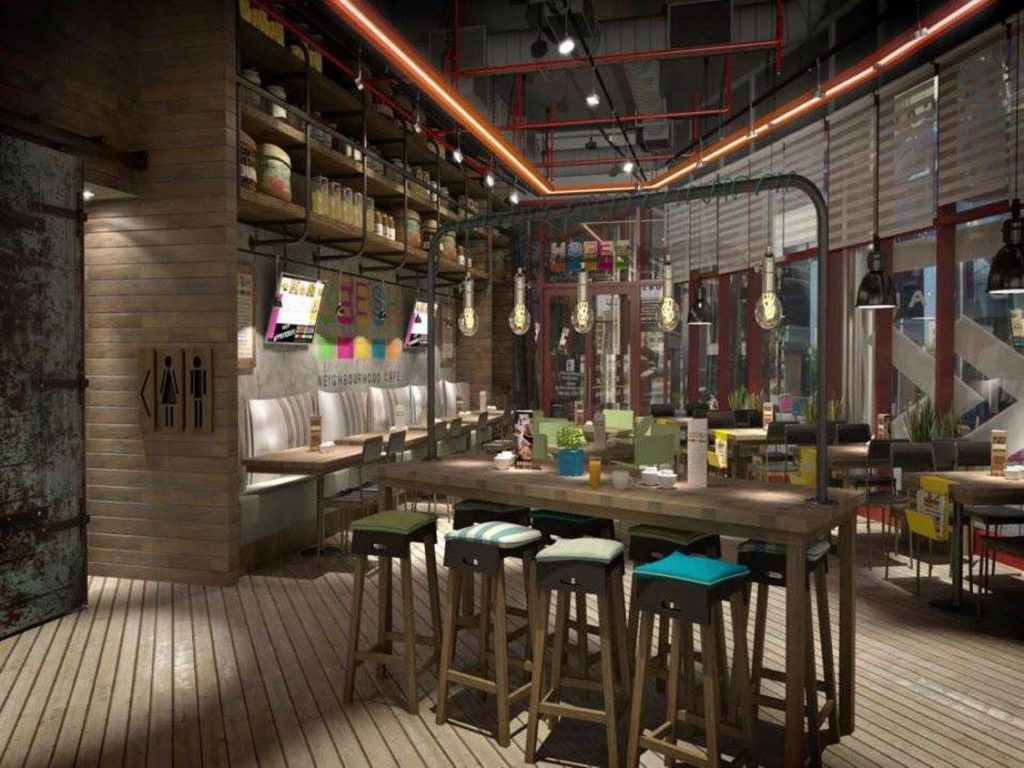 While you can't really call Meesh Café cute, you can call it swanky, industrial and everything that you need in a place to chill after a stressful work day. We love the interiors here, they have WiFi and charger/plug points and little plants all over the café. The lighting is perfect and the colours are relaxing.
They have really good coffee, and an even better selection of refreshers (we love their lemonades). Plug in your laptop to get some work done or just sit alone and reflect on your life – Meesh Café is perfect for any day!
Pro tip – their savouries and desserts are sold at a 50% discount after 10 pm, until closing.
LOCATION
TIMING: 7am – 12am
Al Jazeera Media Café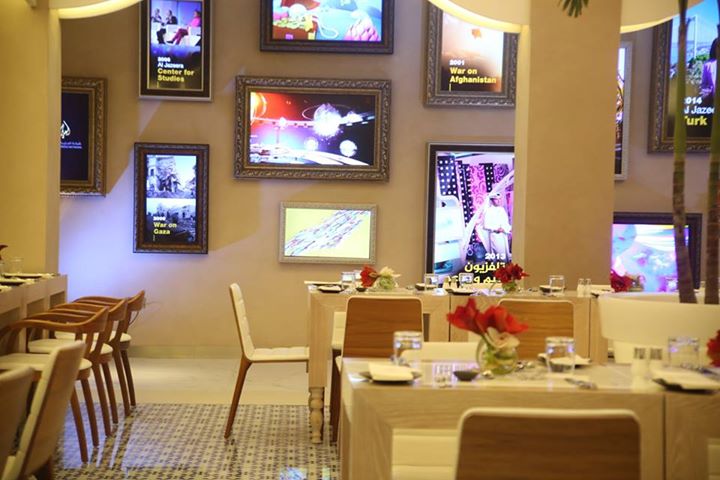 This café revolves around a completely different concept and is all about news and newsrooms and more news-ish stuff. We are talking about a nicely done up café with TV screens all over, airing Al Jazeera network channels.
You can walk around and kill some time with the memorabilia on display and also visit the makeshift newsroom. It's definitely an experience you shouldn't miss if you're visiting Doha especially.
This café is more equipped to serve proper food, so make a night out of it.
LOCATION
TIMING: 8am – 11:30pm
Café #999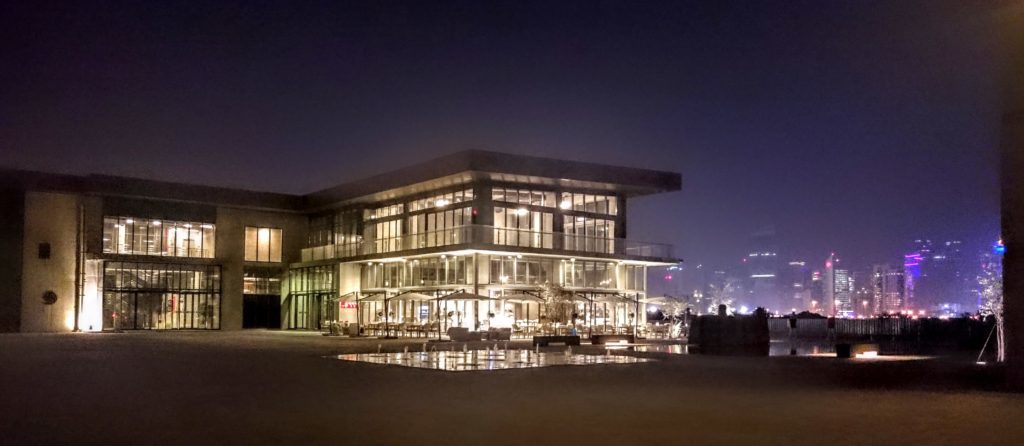 Did we talk about a lack of creativity earlier in the article? Well here's something to nullify that. A Fire Truck turned into a food truck and an adjacent café. The food truck is a great concept – however completely unsuitable for summer months. The café though, is just perfect. Air conditioned, large seating area indoors and a good selection of bites and coffee to go along.
This place has lots of potential, especially with the supposed library and cinema coming up in the fire station premises. We can't wait for this to get bigger and better and finally give us something different to do over the weekend.
LOCATION
TIMING: 8am – 11pm
Park Café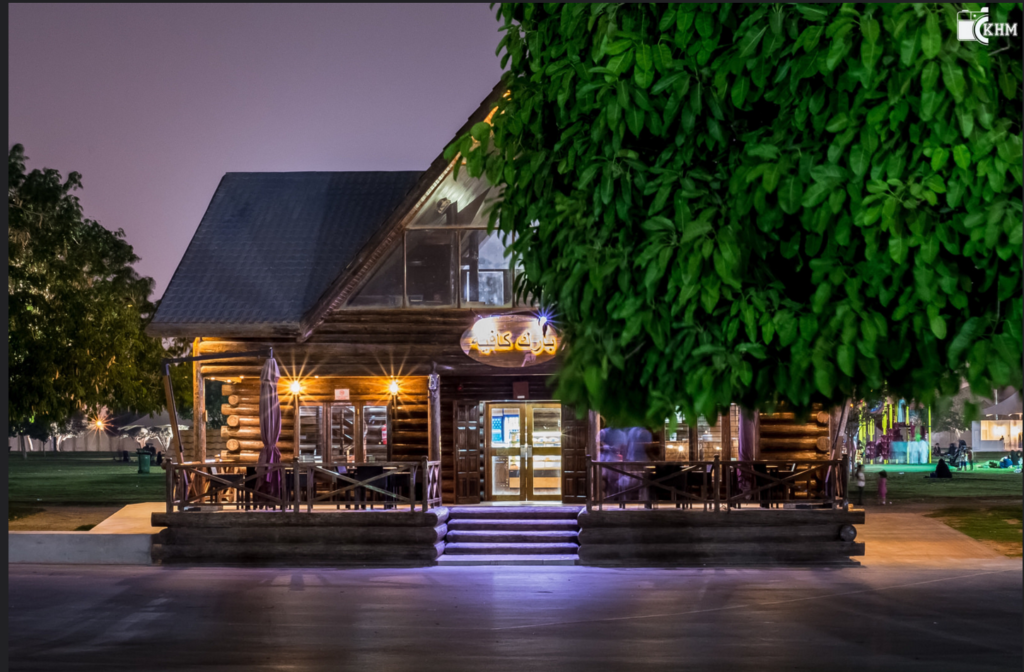 Remember watching those movies that have a log cabin deep in the woods? While this is not exactly a replication, it comes close to something different in Qatar. It's located opposite the Aspire Grand Park Café, but has a totally different vibe. It is smaller, more secluded and more private. Perfect for an intimate cup of coffee, even if you're by yourself.
Don't expect much in terms of food, come here for the ambience surrounding the café. And if you're a fitness freak, there is exercise equipment barely 100 metres away from the café.
LOCATION
TIMING: 3am – 11pm







by