Me Gusta – Friday Fusion Brunch at Melia Doha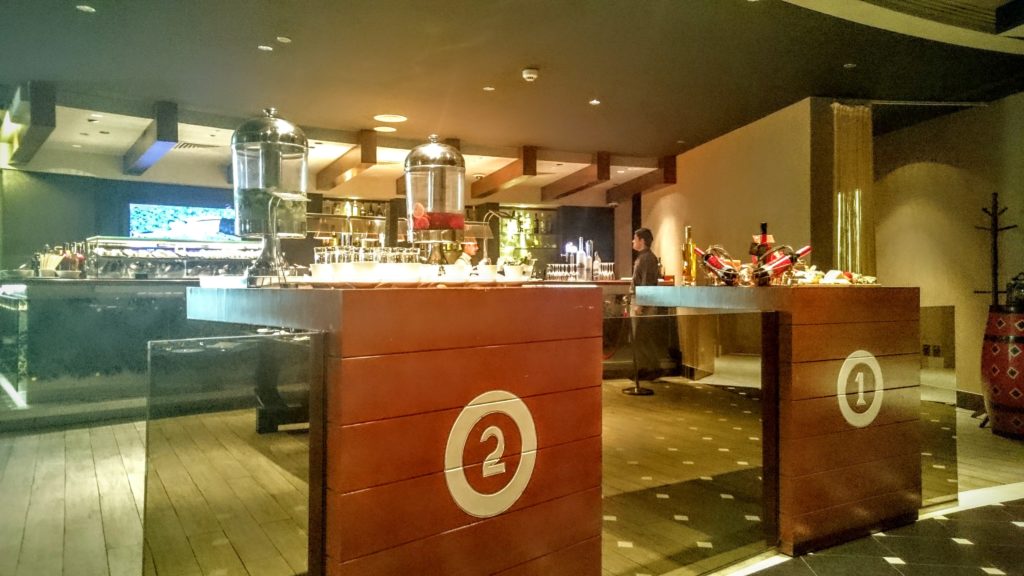 It's almost the weekend and you're going to want to thank me for giving you something awesome to look forward to this weekend.
As Ramadan draws closer, and some of us non-fasting Doha-ites are scrambling to get the best out of our last regular week, I have found a great closing brunch that you absolutely cannot miss!
The Fusion Brunch at Melia Hotel in West Bay is a Fridays-only brunch and is the best thing that can happen to those who love to eat out, but don't want to spend exorbitantly on five-star buffets.
The brunch buffet runs across two popular restaurants at the hotel on the fifth floor – Aceite, the Spanish restaurant and Signature by Sanjeev Kapoor, the Indian celebrity chef owned restaurant. So you have all the Spanish options on one side, the Indian options on the other, and fusion varieties in the corridor that connects the restaurants.
My girl friends and I chose to sit in the Spanish restaurant because it was less crowded, and we wanted a slightly more fun environment. Signature by Sanjeev Kapoor is great if you're with your family and want a more classy, family oriented environment.
Ambience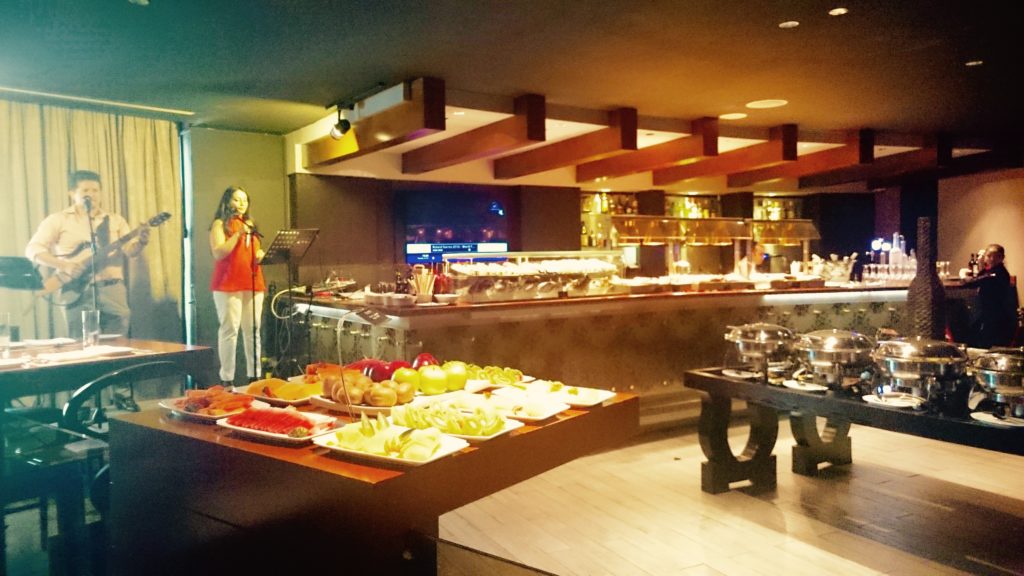 Aceite, like I mentioned earlier, is less crowded and has a very toned-down yet contemporary Spanish resto-bar feel to it, with a lot of nice decorative elements around, that add to the ambience. There are the more open areas, closer to the live music, and if you're looking for a tad bit of privacy, they do have seating arrangements to get away from the buzz.
The ambience is complete with a really great two-person Spanish band, and trust me, no matter how stuffed you are barely half way into the brunch, you will want to keep swaying at your seat if not actually get up and shake a leg on any tiny space that you can call a dance floor!
The Indian restaurant at Melia – Signature by Sanjeev Kapoor – has a very contemporary Indian atmosphere, that you get a strong sense of as soon as you enter the restaurant. The place is dotted with little traditional and innovative decorative Indian elements like trinkets, spices and even a mini waterfall.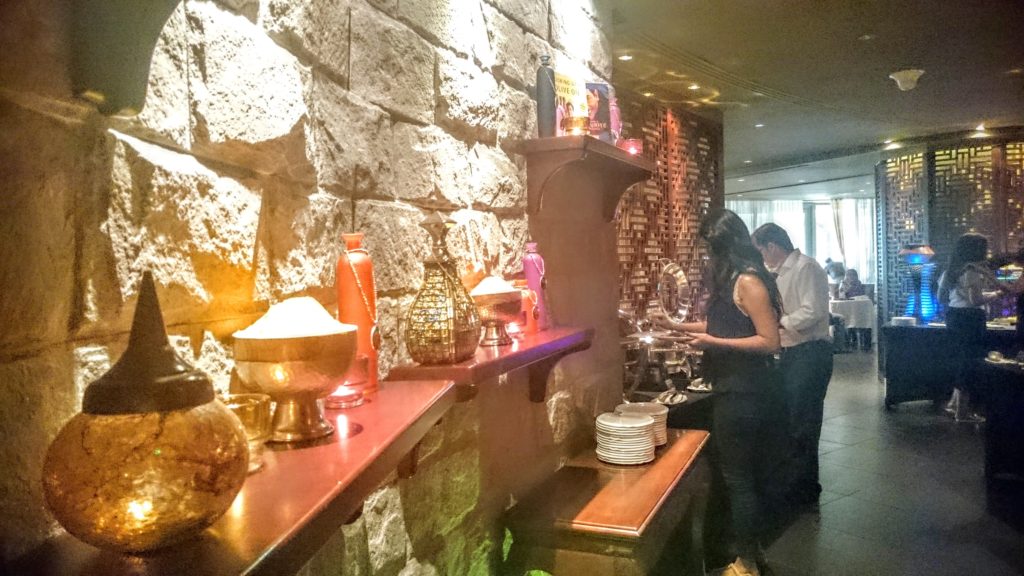 This place has live music too, but not the type you find in Aceite. A gorgeous and talented violinist transports you for the few seconds that you look at her while walking over from Aceite. She was fantastic. For an entire minute, I did not care about the food while I was listening to her.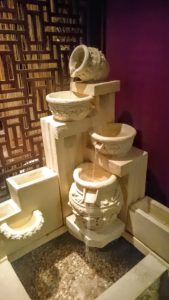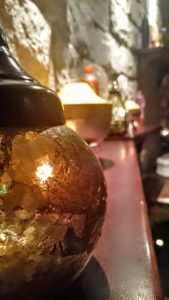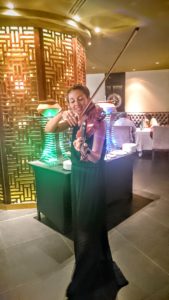 So you have the option of picking your restaurant to dine at based on what ambience you fancy for your weekend brunch. Either way, you'll have to still walk over to the other one, to make sure you get a taste of everything.
Food
I think what I loved the most about this buffet is the convenience of navigating. In Aceite, the food is placed in one section of the restaurant, and it makes perfect sense. You can see everything on offer, and pick your top choices to garnish your plate, without having to walk and walk and walk. The same concept is in Signature. The buffet is laid out in one area, where you can just line up and grab everything you want without really having to walk around the whole restaurant. So ladies, wear your highest heels for this brunch.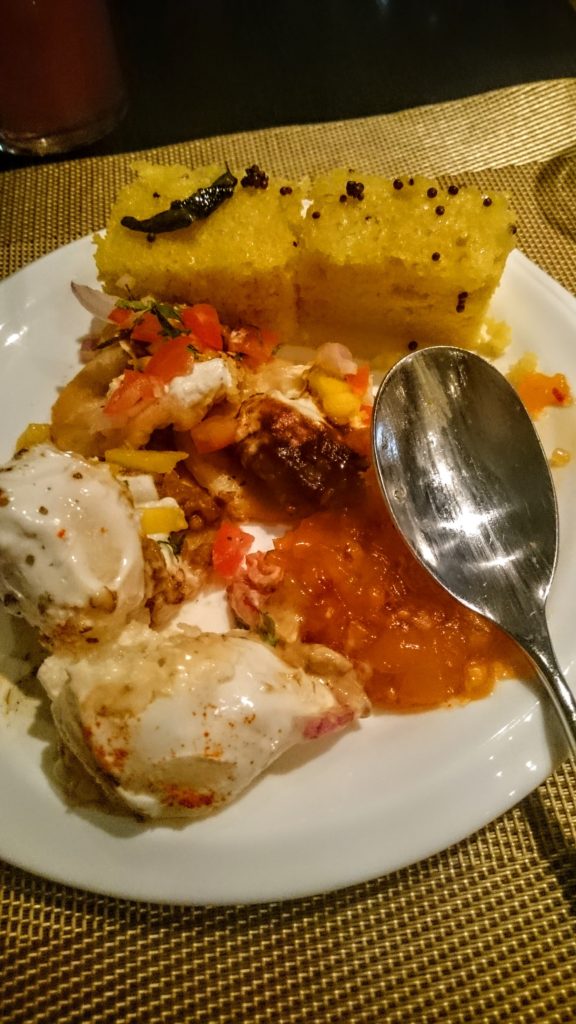 Aceite at Melia has a great selection of tapas and other Spanish delicacies. The paella was out of this world, especially since they made it fresh for us because my friend was vegetarian. I'm comparing this to the best paellas I've tasted in Valencia, Spain (the birthplace of Paella) and I'm telling you this was better! It was authentic, and so, so delicious.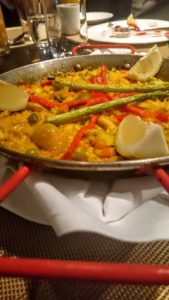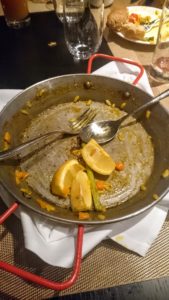 You'll find free flowing sangria, besides other beverages and a cheese table. Sushi options are also there – just in case you're the fussy sorts! The corridor is lined with fusion varieties of food and desserts and I'm not going to describe each one. Surprise yourself – it's totally worth it!
Signature possibly has the best and most unique chaat I have tasted in Qatar. The Mango paapdi chaat was out of this world! The dhokla came with this brilliant three apple chutney flavoured with cinnamon and spices! The starters are mostly kebabs of veg and non-veg varieties and the main course is a line of some great tasting Indian specialities. Although I was far too stuffed to try the main course, the biryani was apparently fantastic.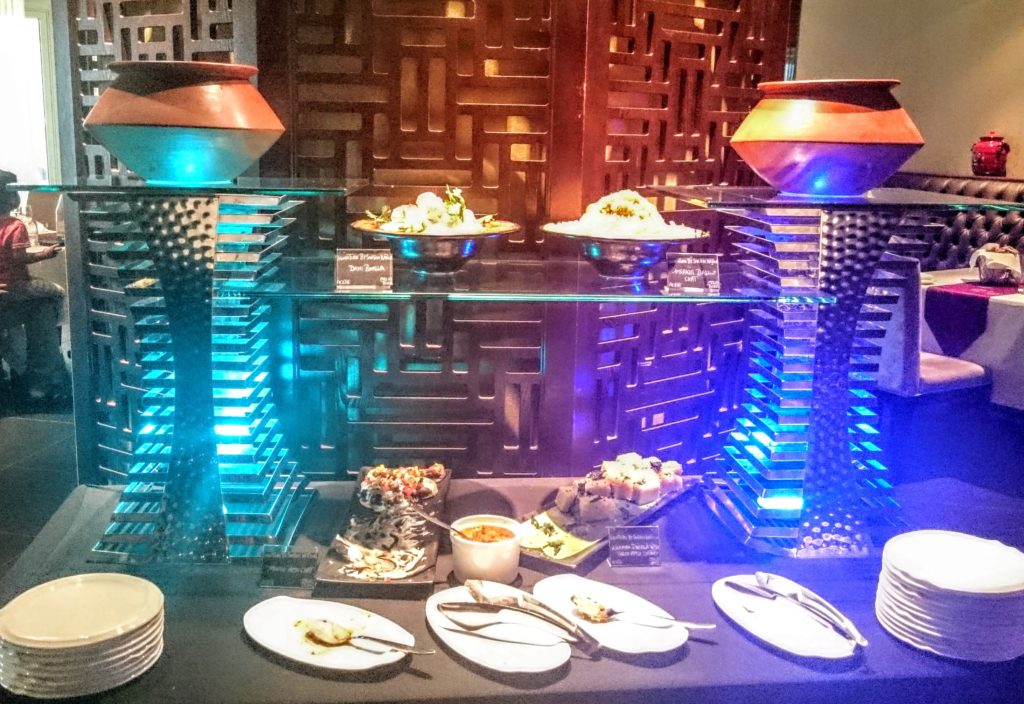 The desserts in the corridor were far too tempting and delicious so I ended up gorging on those until I couldn't even walk across to Signature to try out their Indian sweets. Although I had no idea what I was eating since the desserts had no names, I really didn't care. Advance warning – you MUST leave sufficient room for dessert.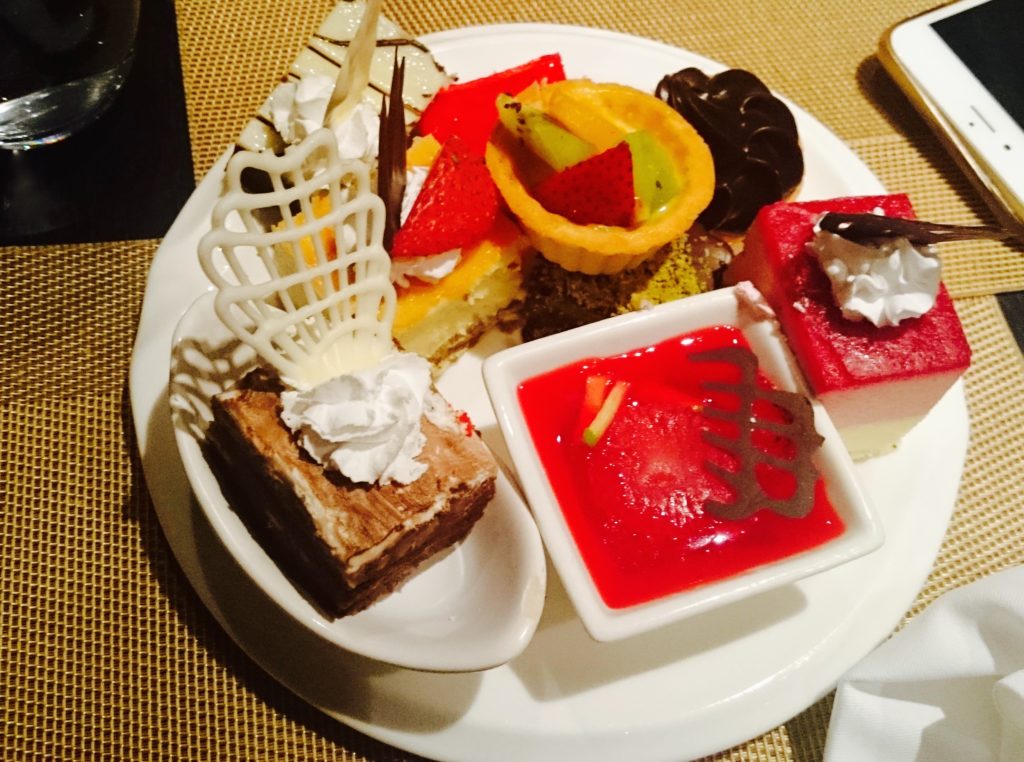 Service
Before I visited Aceite at Melia, I had heard the service wasn't great and some reviews over the Internet even clearly stated so. Now I don't really account for service, unless they were really noticeably bad or rude or inefficient, but in the case of Melia, it was nothing like that.
In fact, the service was great. Every time I ordered a drink, it would be there in less than a minute and I wanted a certain mocktail which I thought they would mess up, but they got me exactly what I wanted in less than a minute. There were waiters around at all times and I never really had to go screaming for one, which I really despise. And the highlight – the kind chef actually made fresh vegetarian paella for my friend who didn't eat the non-veg varieties. It was actually so good that we ordered it the second time, and of course couldn't finish it!
Everyone was smiling, non-interfering and letting the crowd have a good time!
Price
I left the best part for last. After being to several brunch buffets around town, I can assure you this one is a real steal. Priced at QR 190 with non-alcoholic beverages and QR 250 with alcohol, this has to be the best value for money you can get in a five-star hotel.
And its not average food we are talking about – its great, flavourful, and unique food we're talking about!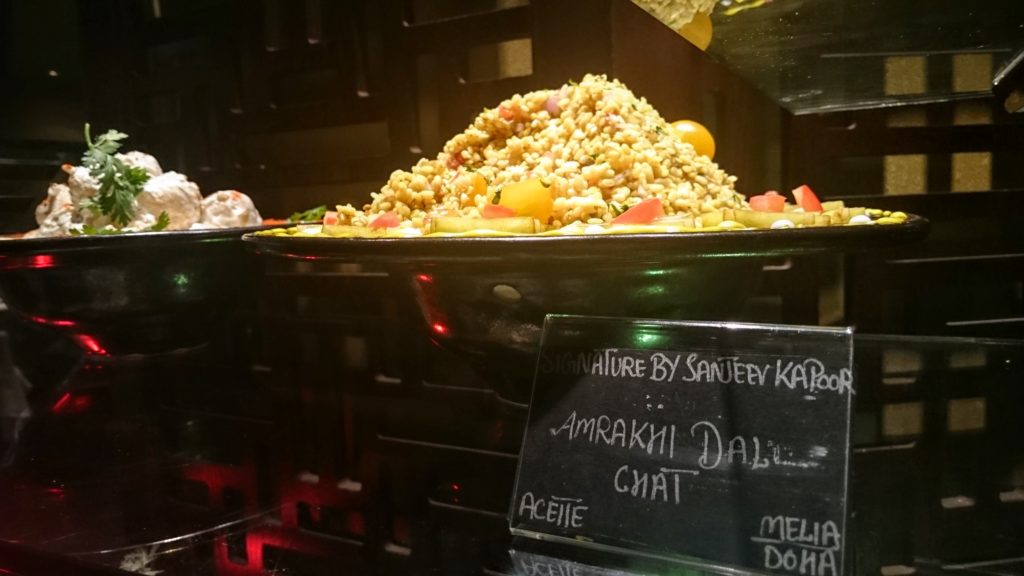 Honestly – I can go here EVERY Friday. I love grand buffets, but they sometimes depress me with SO many options. I don't end up trying most of it, and then spend hours regretting it once the food has digested. So yes, this brunch at Melia is your solution to after face stuffing emotional stress!
Make sure you book at least a day before and if you do go here, do leave your feedback in the comments!
Food – 8/10
Ambiance – 8.5/10
Service – 9/10
Value for money – 8.5/10
QSG* Ranking – 8.5/10
*The QSG Survival ranking ranks experiences/places/things from 1 (the least important requirement for your survival in Doha) to 10 (the most important).







by