Crepa Crepa – Qanat Quartier, Pearl Qatar
There's a new crepe joint in town and this time it's all the way from Greece. Tucked away in the glorious, serene and beautiful alleyways of Qanat Quartier, the Pearl Qatar, lies a cutesy café, the kind that we've always wanted around us, but never really found any. Crepa Crepa has made its way to possibly one of the best locations on the Pearl, and there are so many exciting things about this café.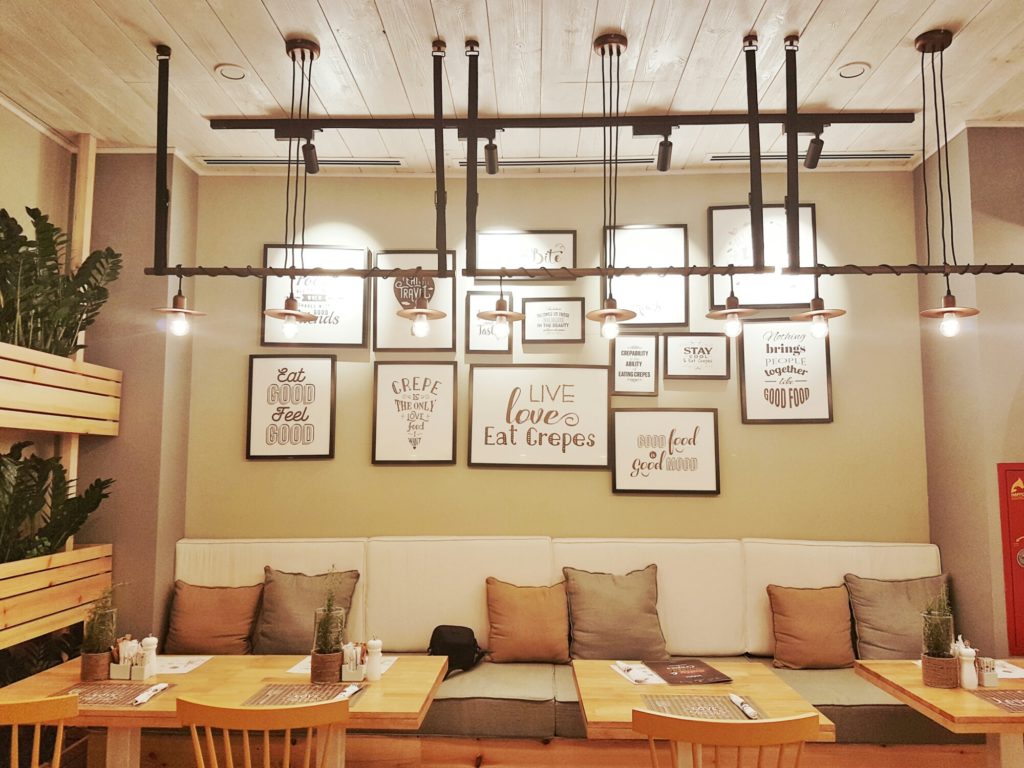 Here are a few reasons you must visit.
Crepa crepa is as Greek as it gets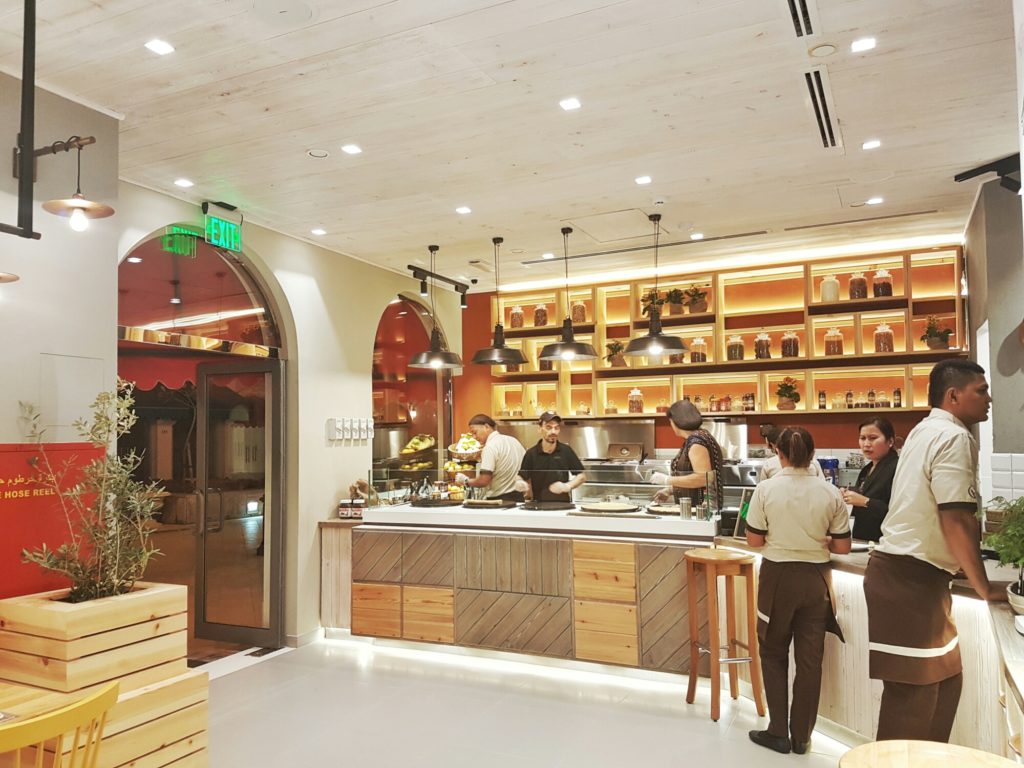 Besides the name Crepa (which means crepe in Greek, obviously), their staff (the owners/managers) and the chefs are all Greek. There is Greek music playing in the background and while the ambience is not exactly Greek, it is Mediterranean enough to not distract us. They also have some Greek dishes on the menu (Crepes of course) and while we didn't try it because Feta inside a crepe is not our thing, we are happy that they have options at least.
The crepes are superior
They are crispy, soft and taste fantastic. You could literally eat a plain crepe there and still be wowed. Every crepe is served with a different dip, so you'll never end up feeling something is too dry or tastes bland. They do take their own sweet time to whip it up, but the final product is well worth the wait. We tried the Delicious Chicken, Mexican, and Four Cheeses Bites in savoury and Bisco Buono and B&W Banana from the sweet menu.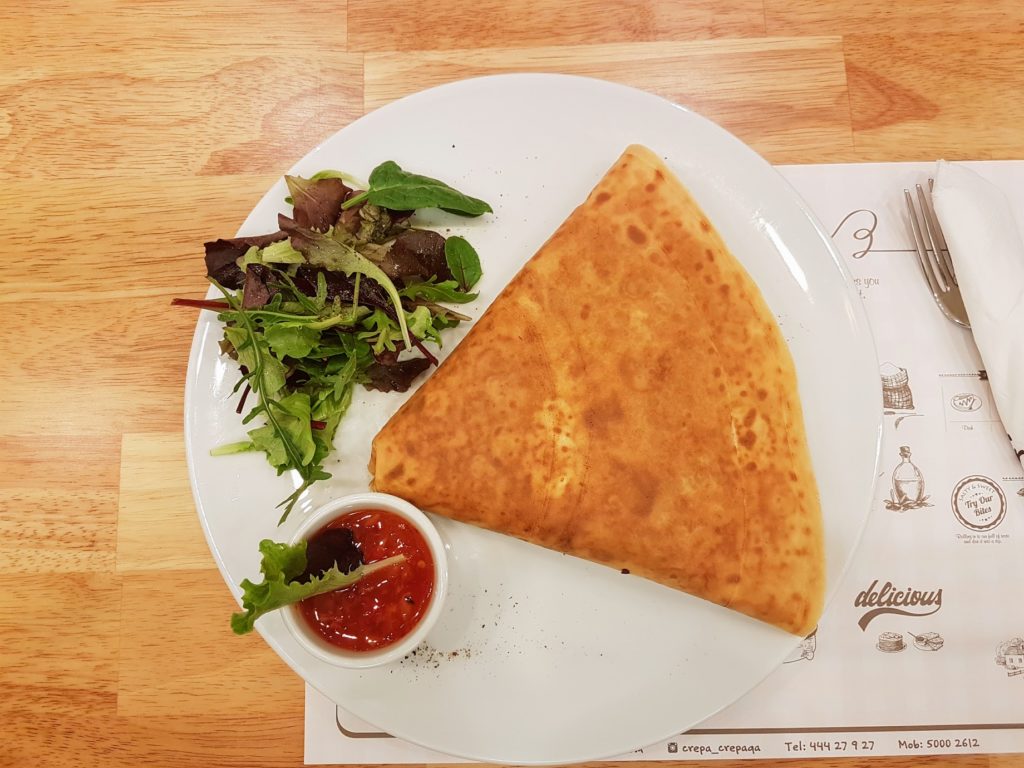 The Delicious Chicken is shredded chicken with thousand island sauce and some other fillings, tastes great. The Mexican however, we liked much better. From the sweet crepes, we loved the Bisco Buono because it is the perfect combination of ingredients that we love – strawberries, biscuits and nutella, served with a chocolate dip.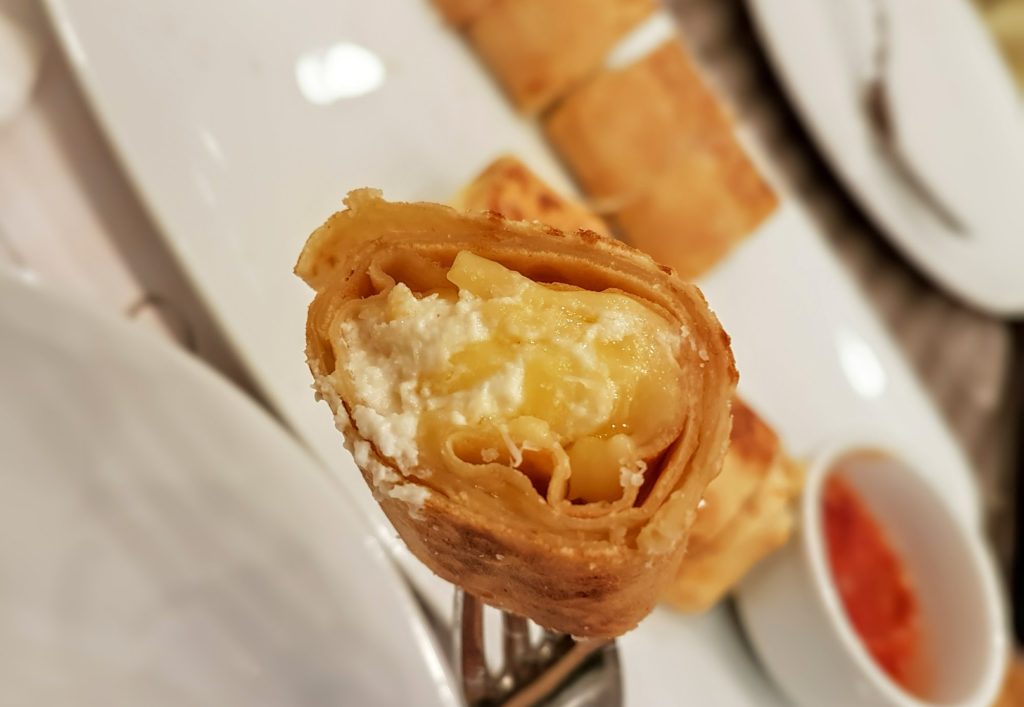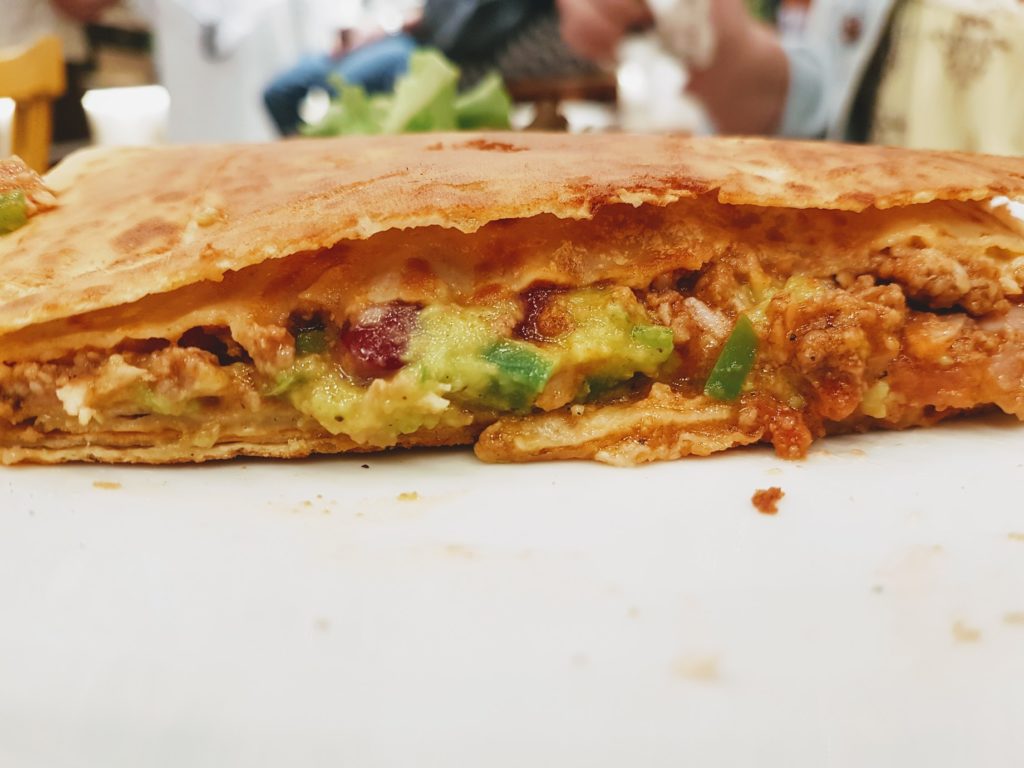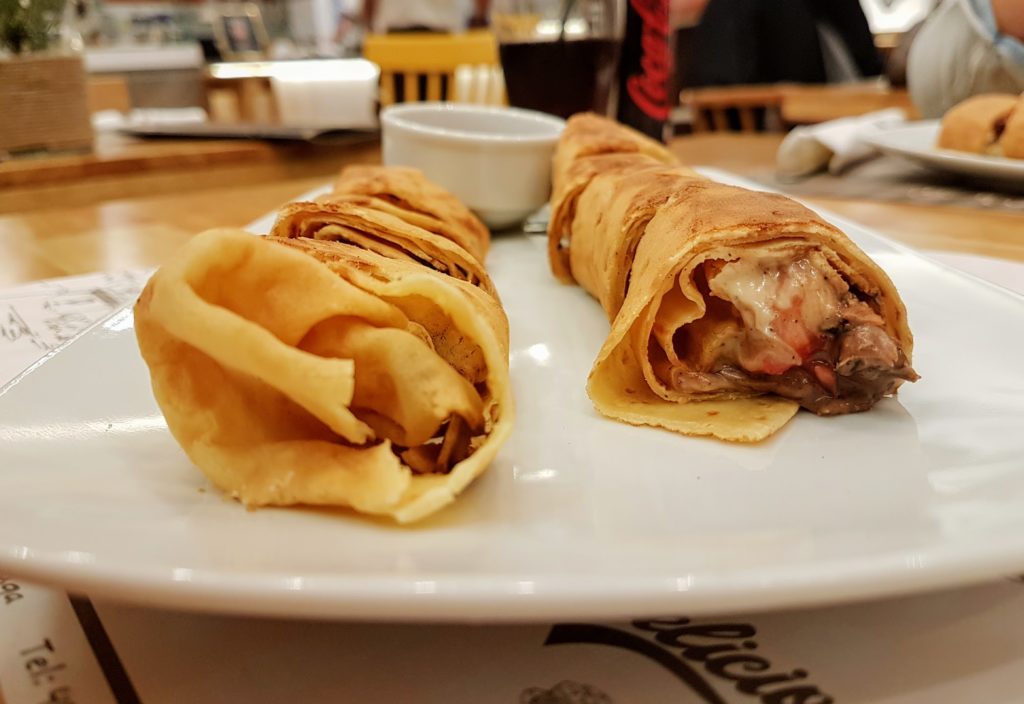 They really go all out with their menu
It is one thing to have an extensive menu, but making you feel like you want to order every single thing takes real talent. Literally every dish looks so great on their menu, items listed on the right side and pictures on the left. They not only have a great variety of savoury/salty crepes, but they also have options called "Bites" where the crepe of your choice is rolled up and cut into bite sized pieces. Crepa Crepa also have a fairly diverse beverage menu, mostly with hot beverages. We wanted to try the home made lemonade but it wasn't available.
Points for location
It's a bit of a walk from the parking, but it is gorgeous. Walking over the bridges and canals of Qanat Quartier to finally reach Crepa Crepa, perfectly positioned in a corner overlooking a few colourful buildings surrounded by open empty spaces. See it to believe it. And this is actually the perfect time to go check it out! It is a great place to sit outdoors and enjoy some coffee with your crepes.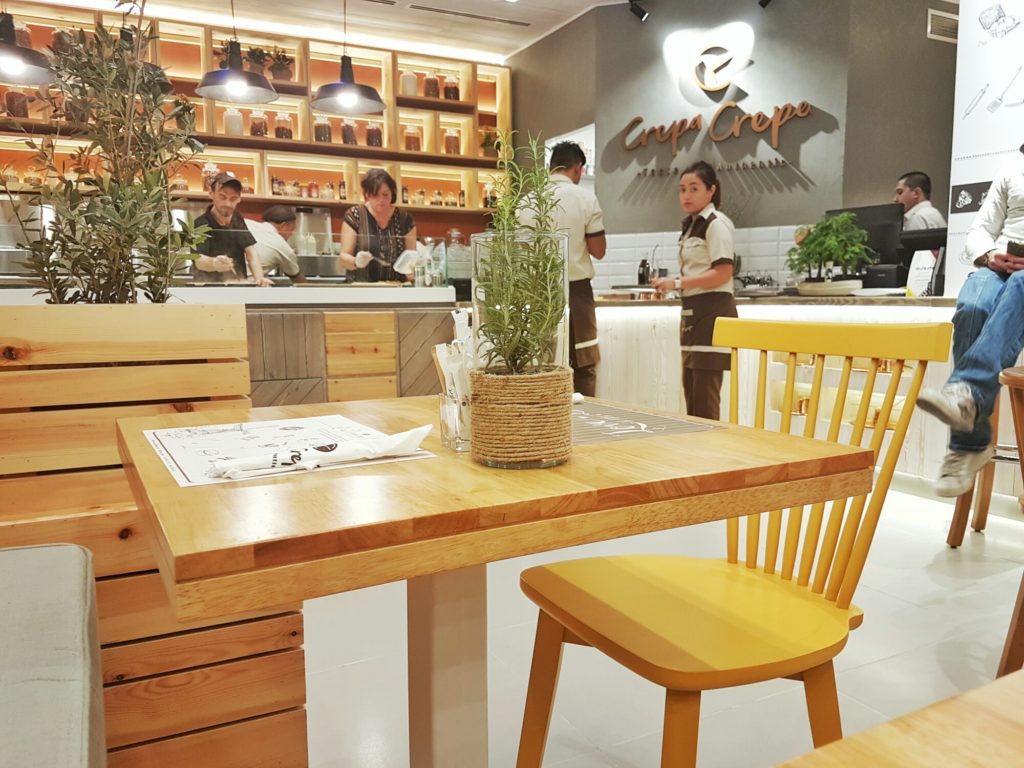 What we didn't like
1. Being as lazy as we are, we parked quite far away (there was no parking closeby according to the security) and all the stair climbing might have reduced 175 gms of fat, but left us feeling pretty exhausted. But the good thing is, it really worked up an appetite. So wait, this point doesn't count under "what we didn't like."
2. Since the place is fairly new, the servers are a bit slow, confused and beginner levels of clumsy. But we can overlook this because they are way too new, and they make the crepes fresh, right in front of you, so all of the aforementioned is forgiven. So supposedly this doesn't come under the "what we didn't like" either.
3. Okay, these are not the most economical crepes in town, but let's remember that we are also paying a premium for it being in a fancy location. This is a place to consider if you are looking for a nice breakfast, or an evening out in an atmospheric and calm setting.
Location
Park as soon as you enter the main entrance of Qanat Quartier. Climb down the stairs and cross Casa Luna on your right side, walking towards the bridge over the canal ahead on the left. Cross the bridge, climb down the stairs, and climb up the next set of stairs that have the sign "Crepa Crepa" and you will reach the restaurant. Click here for GPS directions.
Disclaimer – QSG was a guest of Crepa Crepa, and our opinions are in no way influenced by anything other than the free crepes.







by