Are you more nocturnal than a vampire? Do you sit up late nights and wonder where to go and what to eat? When someone asks you to go for early breakfast, is 2am your preferable time? If your answer to all the above is yes, clearly you have a problem. However, we at QSG are NOT judging you, and making your life easier. If you are a late nighter in Doha, you know by know that options are limited. However, we are generally quite hands on and above average awesome, so, in no particular order, here are our top ten picks for 24 hour hang outs in Doha!
24 Hour Cafes and Restaurants
Remman Café
Nice artsy interiors with flower motifs and random but interesting pieces of furniture, comfortable seating (in some parts) and well yeah, that's it. We used to really love this place for their great selection of sandwiches which they served into the wee hours of the night. Imagine gorging on a spicy soujouk sandwich after a long night of partying! It was perfect until they stopped serving all those awesome menu items after 1am. Now they only serve breakfast items. We mean, who eats breakfast at 2 am? Besides that, they have a cosy outdoor area, where you can sit and chill and take in Doha's cold breeze, especially because it wont last long. They also home deliver late nights!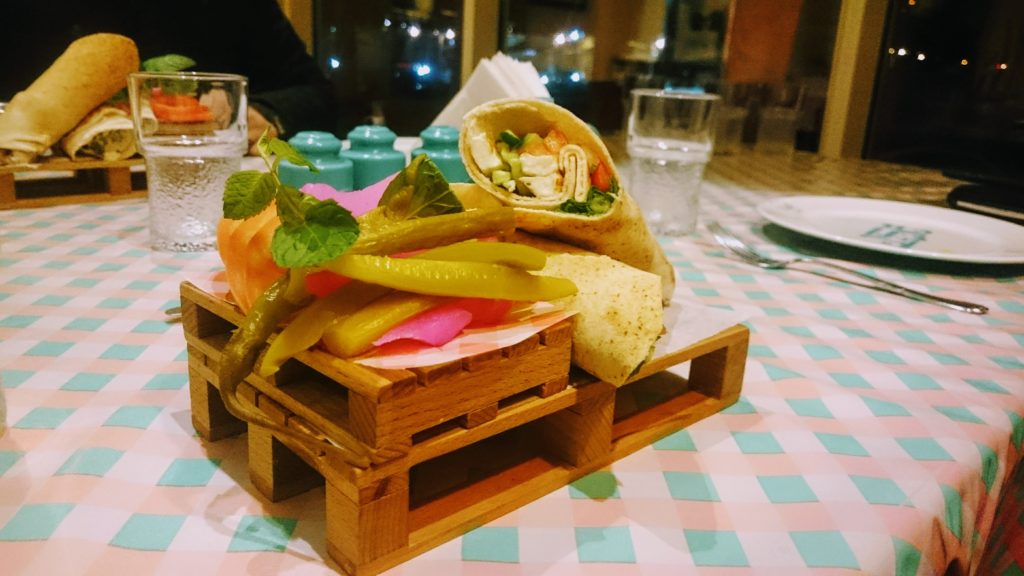 Location: Dafna
Contact: 44774131
Must tries: Soujouk Sandwich
Good for: Breakfast, Lebanese food, chilling with friends, takeaway
QSG rating: 7/10
Jar Al Qamr
Hosny, the Egyptian restaurant used to be here and it was pretty dingy. While we were busy travelling and living the good life in 2015, they underwent a drastic change – interiors, exteriors, management, everything! Not only do they serve excellent shisha now, but they also have nice interiors, with couches upstairs, fire burners to keep you warm in the outdoor seating area, and a decent selection of food. Special mention to the French coffee (priced like cappuccino but served like espresso), it is ultimate, and their expensive Moroccan tea for QR 25! They also have wifi, so this might be a good option to take your laptop and pull an all nighter! Bonus – they have 10% discount for Qatar Airways and 15% for Qatar Foundation.
Location: Al Sadd
Contact: 44277770
Must tries: French Coffee, Moroccan Tea
Good for: Shisha, chilling with friends
QSG rating: 8/10
Grand Joud Cafe
This 24 hour café serves great shisha, has a selection of food that actually tastes good and the seating is very comfortable. Parking is easily available and they have valet too! Also, we've heard they have the best Mansaf in town! It can get rather smoky considering this place is indoors, but on the bright side, winter isn't going to last very long and come summer, the smoke will be the least of your worries.
Location: Muntazah
Contact: 44429944
Must tries: Mansaf 
Good for: Shisha, food, chilling with friends
QSG rating: 7/10
Edem 46 Cafe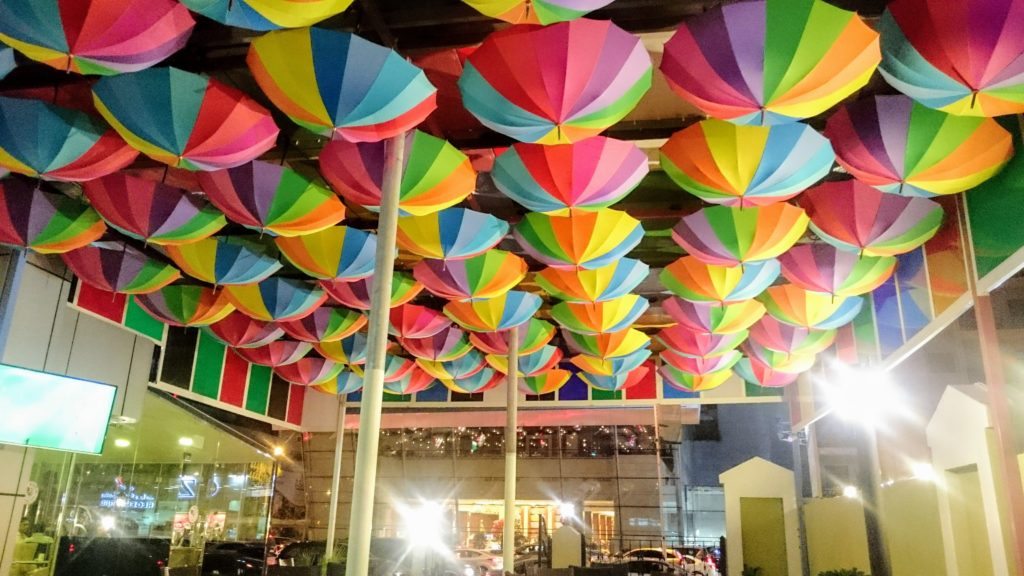 If you are absolutely sure you want nothing besides desserts, and extremely sweet ones at that, then this 24 hour Turkish ice cream parlour is a great option. They have three areas – an indoor seating area with nice comfy couches, an indoor smoking area, and an outdoor area which is so, so instagram-able with all the multi-coloured umbrellas hanging from the ceiling. They also have a very good selection of Turkish ice-cream, and we love the melon and banana flavours!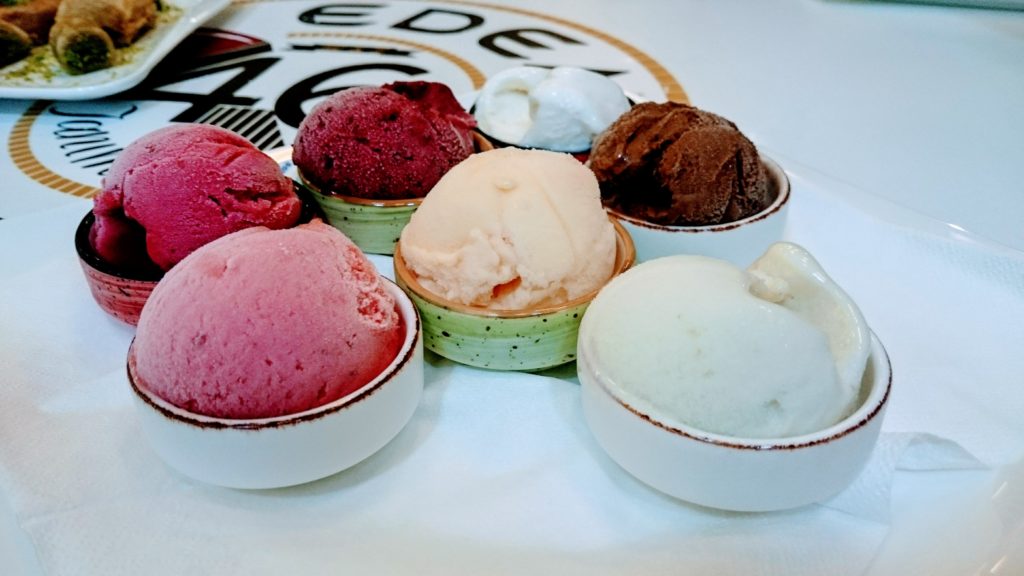 Location: Al Sadd
Contact: 44440194
Must tries: Melon and Banana Turkish ice cream, rice pudding
Good for: Desserts/Ice cream, chilling with friends
QSG rating: 7/10
La Boca
We cannot speak enough about how awesome this place is. Nice funky interiors with uncomfortable seating downstairs, but fairly comfortable upstairs seating area. Best place to sit on the streets of souq waqif and people watch irrespective of how odd the hour maybe. They have excellent food, we highly recommend it, nice beverages, and possibly the best shisha we have had in souq waqif. Or at least easily in our top three picks.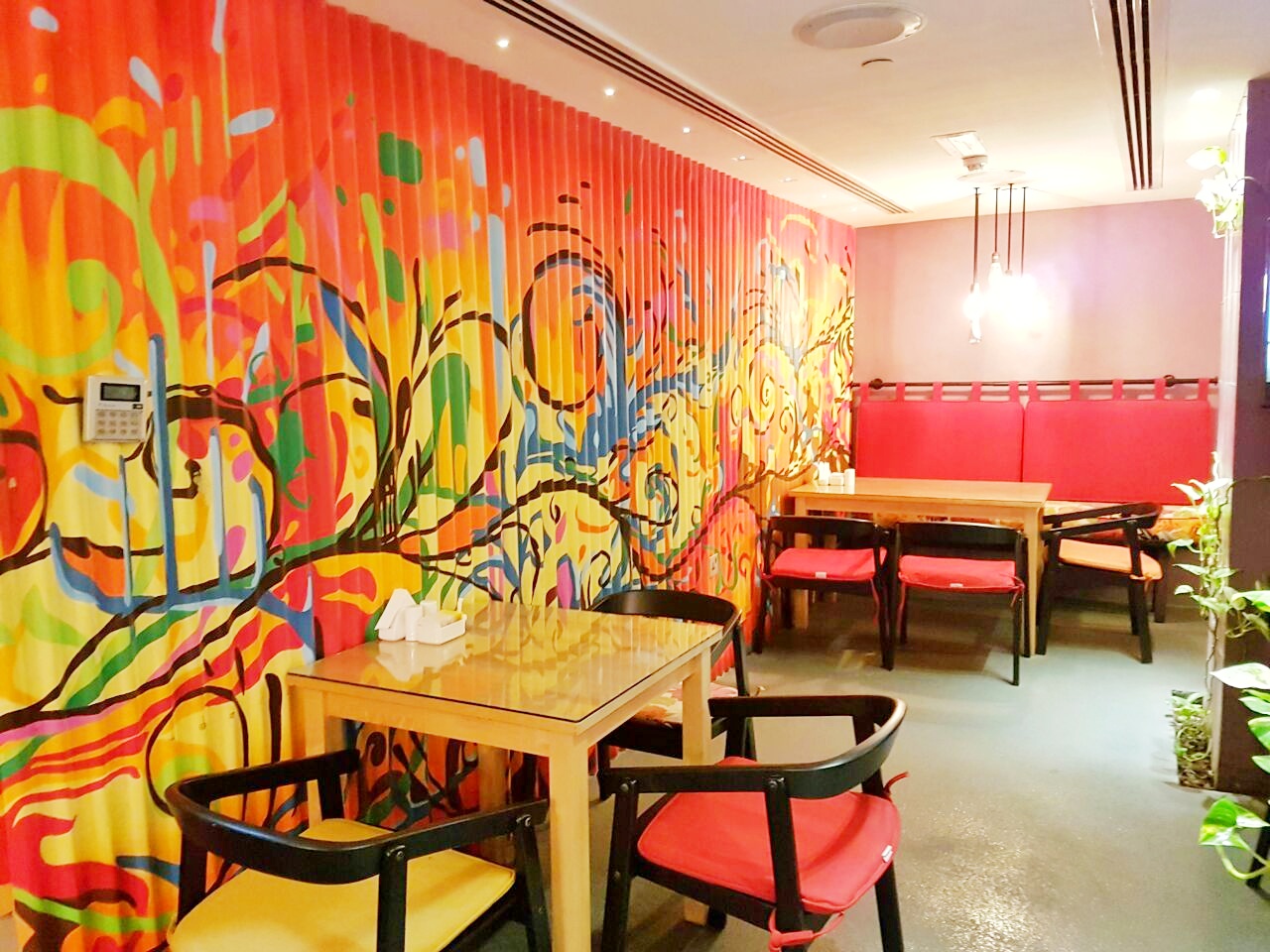 Location: Souq Waqif
Contact: 3333 9517
Must tries: Argentinian Hummus, Melted fries, Manakeesh
Good for: Shisha, Food, lively atmosphere
QSG rating: 9/10
Tajine
This 24 hour rooftop has the best view of souq waqif, and full points for its ambience. Cosy couches against the wall, dim lighting, and forever buzzing. The indoors have just been refurbished and we must say it's looking pretty fly. We find the food unnecessarily expensive here, and not really having any value for money. The shisha has been disappointing as well on several occasions. But it is a great place to just chill, with absolutely no expectations other than the company of your friends and some great and reasonably priced Moroccan tea (QR 14).
Location: Souq Waqif
Contact: 44355554
Must tries: Moroccan Tea
Good for: Lively atmosphere, chilling with friends
QSG rating: 6/10
Baba Chapatea
Baba Chapatea is one of those places that doesn't immediately pop into your head (unless you live in Wakra where late nights, night life, or actually kind of life exists), but when you've exhausted all options, it suddenly pops up and you can't help but wonder why you didn't think of it before. This 24 hour place is drowning parathas, and the best ones at that, all night long. Whether you are craving cheese, or nutella, or any other random ingredient, Baba Chapatea serves it steaming hot, in pretty awesome and convenient take away packaging for as little as QR 3. Yes, your lucky number is totally cashable. The Wakra branch has an indoor seating area, which is surprisingly quiet comfortable. Good service, reasonable waiting times, and best midnight snack joint ever.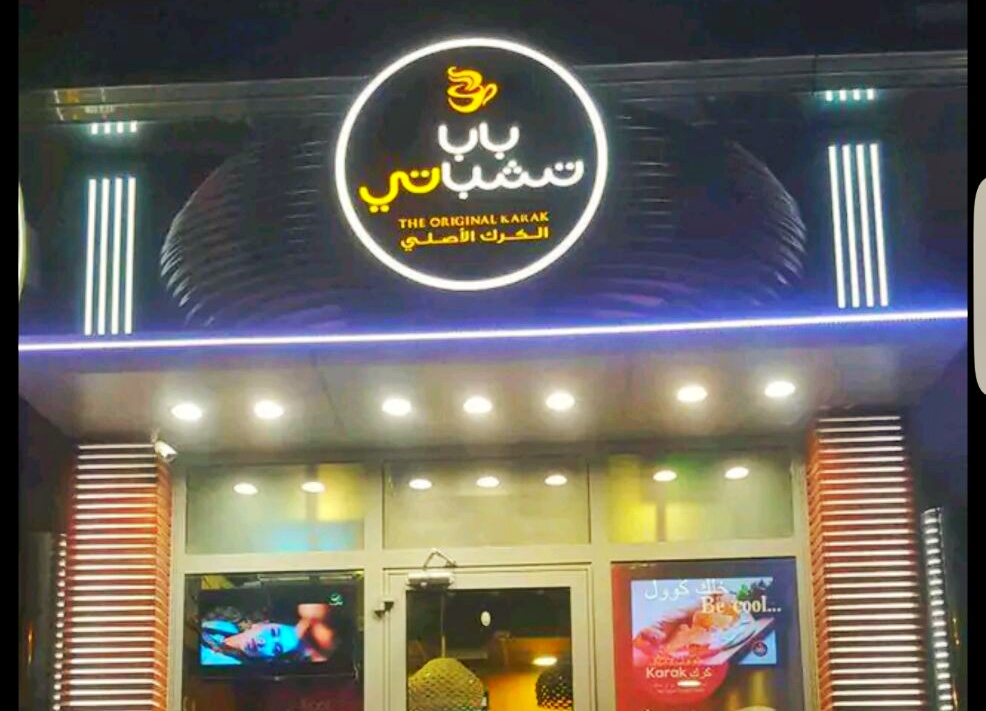 Location: Various locations across Doha. Check Zomato.
Contact: 30983573 (Abu Hamour)
Must tries: Cheese and chips, chicken chilli, egg and cheese, karak 
Good for: Cheap eats, takeaway
QSG rating: 9/10
Jabal Lebnan
You can't sit with them. Literally. This is only a 24 hour takeaway place in Al Sadd. They are one of the toppers on our favourite shawarmas in Doha list. There usually always is parking outside their shop, so that's never a problem. Our favourite late night foods from here include their shawarma, kashkaval fatayer (which is DELICIOUS), and their lamb chops. Oh and while you're waiting, expect a few falafels in tahini sauce on the house. Service is pretty quick and their prices are unbeatable.
Location: Al Nasr Street
Contact: 44421704
Must tries: Spicy chicken shawarma, kashkaval, lamb chops
Good for: Lebanese food, takeaway, cheap eats
QSG rating: 8/10
The Bagel Bar Coffee House
Nice cosy indoor seating area, pretty great outdoor seating too, and its almost on the street so if any road craziness is happening, you'll catch the action first. Hands down, for us, they have the best bagels in Qatar, and you get to try them at any time of the day. Good service, courteous staff, pricey but tasty bagels – sounds like a great 24 hour hangout. They also have coffee and the medium coffee is actually massive, plus a good selection of desserts. Parking is available right next to the cafe, in a designated area, in case you don't find it on the street. This is definitely an all rounder!
Location: West Bay
Contact: 44763686
Must tries: Cajun Bagel, Lotus Cheesecake, Cappuccino
Good for: Food, chilling with friends
QSG rating: 8.5/10
Sandwich Factory
We've tried the sandwiches here, and we were not that impressed. There is a taste – price mismatch. But, they're at a good location – the Gate Mall – and they definitely are a 24 hour hangout so we shouldn't really complain too much. Plus, after a long night of partying, who cares what the food tastes like? 😀 And if it's great food you are looking for, check out our 9 other options in this listing! On a cold winter night, they have fire burners too – and a really well lit indoor seating as well!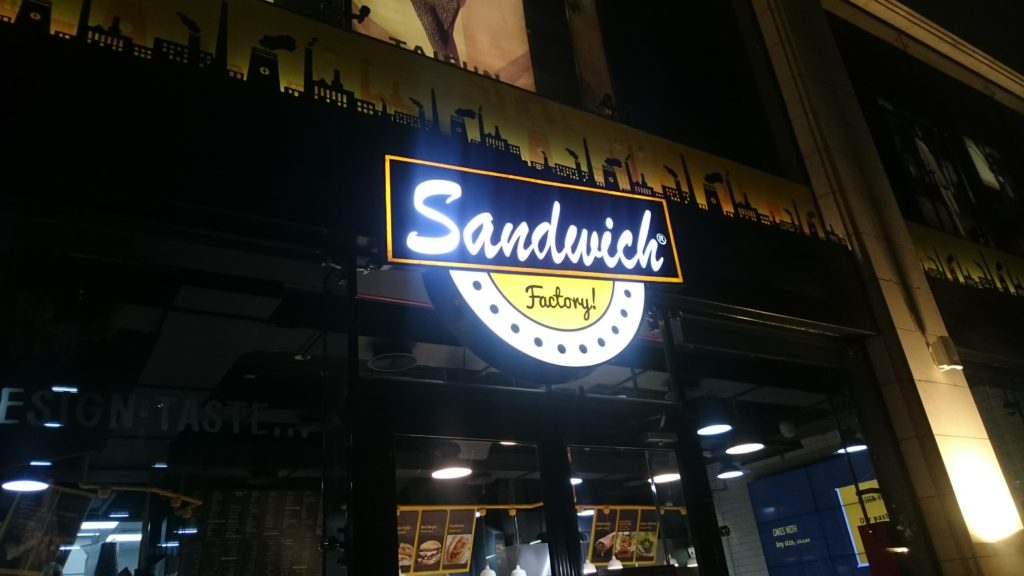 Location: The Gate Mall
Contact: 40206500
Must tries: Ummmm
Good for: Chilling with friends
QSG rating: 6/10
Disclaimer – QSG will not accept responsibility for any resulting insomnia, or any immoral acts that occur as a result of staying awake late.
QSG also realises there are several other places that are open 24 hours like Costa etc, however, these are our favourite picks.
Lead images: A. Sergeev, Pritham Denzil Dsouza







by