Applying for a Schengen Visa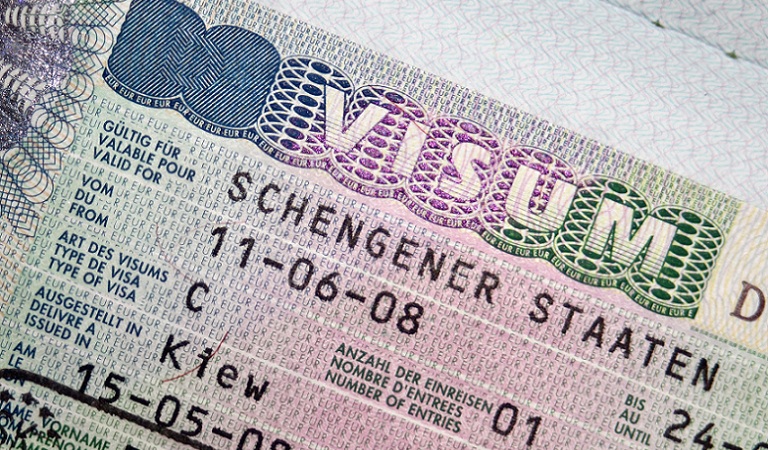 Travelling to Europe for the first time? The whole process can be a real pain, right from applying for a Schengen visa to planning out the whole itinerary. Lucky for you, I'm sharing some insights on the hurdles I faced and overcame, besides a few pointers on booking hotels and flights and travelling inside Europe.
I've decided to do a series of posts with everything you need to know about planning a trip to actually having a great one. A lot of people always face glitches with the visa process, so my first post in the series will throw some light on that.
Feel free to drop your feedback or questions in the comments.
THE VISA
For a first time traveller, particularly for someone who doesn't have the privilege of a "visa on arrival", applying for a visa can be a pure nightmare. As an Indian passport holder residing in Qatar, I have very few countries as options to travel to without a visa or obtain a visa on arrival. Before I scare you off, let me tell you that if you're in Qatar, you're actually lucky because Indian passport holders get the visa in barely two working days, subject to perfect documentation of course, which is the hardest part. Of course depends on when you're applying, how many holidays come in between, etc. Middle Eastern nationalities can take up to two weeks, based on the embassy and destination.
Destination first or visa first?
A common concern is whether you choose the destination first, or apply for the visa first and then decide your destination based on the visa you get. To clarify this, know that you can apply for a Schengen visa for any country from any embassy, irrespective of where your first port of entry is. What matters is that you spend the most time in that country, i.e. the country whose embassy you choose to apply to. To further illustrate this – let's assume you're travelling to France for four days followed by six days in Spain. In this case, you would ideally go to the Spanish embassy, even though your first port of entry is France. As long as you're spending the maximum number of days in Spain, that's the embassy you need to apply to for your visa. Now of course, for convenience sake, you can tweak your itinerary and show that you're staying in France for a longer time. But I don't recommend that. It creates a whole lot of confusion, and if you're not able to justify your travel with internal bookings of flights and trains, there's a good chance your visa might get rejected. Now internal bookings are not mandatory, but I usually give them to increase my chances of getting a visa. If the embassy is convinced that your itinerary is real, they are going to happily stamp your passport in no time.
If you've travelled several times, by now you'll know that the Schengen visa from any embassy can be used for entry and stay in any other Schengen country.
Dreadful documentation
If you're familiar with embassy procedures, and have applied for a visa before, you'll know that you can apply to any embassy and tweak your travel documents accordingly before submitting. In this case, how do you choose which embassy to apply to? If you're based in Qatar, most of the embassies are pretty lenient when it comes to documentation. The strictest ones are also the most efficient. The first time I applied for my visa, I stumbled upon several glitches during the documentation, which I will detail in another post, but the kind people at the embassy assisted me and the visa was rather urgent. I actually got the visa in one day. Must be a record of sorts! However, I had a nightmare getting my documents sorted out.
Most embassies require a company letter, on the letterhead of course, detailing your travel and granting you permission. However, some embassies require additional documents like the company commercial registration copy, as well as the computer card copy, with the signatories matching the one in your letter. Now unfortunately, when I applied for my visa, the concerned person who signed my letter, was not an authorised signatory on the computer card, even though he was a partner in the company. This lead to my documents not being accepted. I had to run around quite a bit because both the signatories were travelling that day. So if you have any such issues with your company letter, I strongly recommend you avoid Embassies that require those documents. You can check this on the embassy website before applying.
Type of visa
As far as entry goes, I always try to get a multiple entry C Schengen Visa, for convenience purpose. A multiple entry visa allows you to enter non-Schengen territories and back. The duration also varies from embassy to embassy. While some embassies give you a visa for the exact date of your travel, some give you slightly longer like a month or three, and some go up to a year or even two. Either way, make sure your dates of exit and entry into your home country are accounted for while applying for your visa, and not the dates of your arrival and departure from your first and final destinations.
Locating the embassy is fairly easy. The first thing to do is check the embassy website, to see if they operate through VFS. VFS is located at Jaidah Square, next to Papermoon Restaurant. Most of the other embassies are located in West Bay/Dafna.
Once you have located the embassy, look through the requirements to see if your passport/ID/Visa has sufficient validity, according to embassy terms. Then, proceed to apply for an appointment online. Depending on when you are travelling, make sure you do this well in advance to avoid any last minute delays. Ideally, you should have the appointment three weeks to a month in advance of your travels, so the appointment should be made at least two months before, depending on the embassy. Some embassies have more applications than others, you can get a fair idea of that when booking your appointment online. Read on for the document checklist.
Meanwhile, Click Here to find a list of some of the European embassies in Qatar with their email ids, websites, addresses and phone numbers.
SCHENGEN TERRITORY
While planning your itinerary and applying for a visa, it is very important to determine whether the countries you're visiting in Europe come under the Schengen umbrella or not. Several countries are not part of Schengen, although in Europe, and assumptions might land you in trouble when you get there.
Here is a list of Schengen countries. All Schengen states use a common unified visa, however, exiting Schengen territory and re-entering requires a multiple entry Schengen visa, besides the additional visas required for the visiting the non-Schengen country.
I travelled to Croatia last year and while booking tickets, I was not aware Croatia is NOT a Schengen country. After applying for the Schengen visa, I realized Croatia needed a separate visa. The Schengen visa that I got was single entry – so this meant that I couldn't use this either. If you have a multiple-entry C Schengen visa, you can land in Croatia and stay for a certain number of days. This was the only way to get around obtaining an additional Croatian visa as I had already booked non-refundable flight tickets. So make sure you check the rules of the embassy in question to get a clearer picture.
Also note that if you wanted to visit a non-Schengen country in the middle of your trip, you would still need a multiple entry visa to re-enter Schengen territory.
DOCUMENT CHECKLIST
For a Schengen visa application, most of the embassies require the same documents, with maybe a few embassies being less lenient than others and requiring a document or two more.
Here's a quick list of the documents:
Application form. This can be downloaded from the embassy website, or the VFS website, if the embassy operates through it. The application form needs to be filled completely, and then printed, for submission along with other documents.
Passport copies, front and back.
ID card copies, front and back
Passport sized photos with white background
Medical insurance. You can take this through a travel agency or online. Most embassies require an insurance coverage of 30,000 Euros. The cost is between QR 60 and QR 100, depending on how many days you are travelling from. I usually use AXA. You will need to pay for it online and take printouts, dummy insurances will not be accepted.
Bank statements. Depending on the embassy, you will require 3 – 6 months of your latest bank statement. A lot of people are unsure whether you require a certain minimum balance in your account while submitting a Schengen visa application. I am unfortunately not sure of this, and I always try to maintain between 20,000 to 30,000 QR. I have never been denied the visa till now, so I am assuming this should suffice. If you are unsure, it is better to call the embassy and check.
Flight ticket copies. You will need departure and arrival flight ticket copies. If you are travelling to and returning back from different countries, make sure your domestic flight/train/bus ticket is included. In the case that you're travelling from one country to another by road, write a separate letter mentioning your date and mode of transport. If you are using rent a car services, mention the booking details if you have it. This is also important if you require a multiple entry visa if you're travelling in and out of Schengen territory. Also note that if you are crossing a border by road, they will stamp your passport, to and from non-Schengen areas. So ensure you have the right visa.
Hotel bookings/Invitation letter. I have never applied for a Schengen visa using an invitation letter because I found it to be quite a hassle. You will need the said person's address proof, invitation letter, passport/ID copies and other stuff. The best is to show a hotel booking. If you are not sure and don't want to spend money on booking hotels, look for a booking that can be refunded, or cancelled later, or doesn't require a credit card to be booked immediately. You can use this for visa application.
Sponsor/company letter. This is the biggest hassle, for most expats working with private companies. Some embassies are less lenient than others and require the company computer card copy and commercial registration copy, which should clearly show a match between the signature on the sponsor letter and the authorised signatory for the company (which will usually be more than one). The company letter should be on a letterhead, with an official seal/stamp and should mention all employee (your) details including salary, employment start date, position, and assurance of return back to Qatar along with the date of resuming employment. Refer the embassy website to check what all they need in this letter.
Declaration forms. Some embassies require declaration forms to be signed for certain nationalities, or high-risk countries. If there is such a requirement, it will be mentioned in the document checklist on the embassy website. You will have to download a form, print and sign it, for submission with other documents.
If you think I've missed out something, drop in a comment. Meanwhile, good luck on that visa application and watch out for my next Euro Trip Guide post!







by