7 new bars and lounges to try in Doha
Alcohol is possibly one of the most important tools in your Qatar survival kit! Lately, a lot of new bars and lounges have been opening and now, there are officially more bars than flies in this country.
We decided to make your life a little easier and listed a few new bars/lounges that you should definitely visit.
Z Lounge by Zengo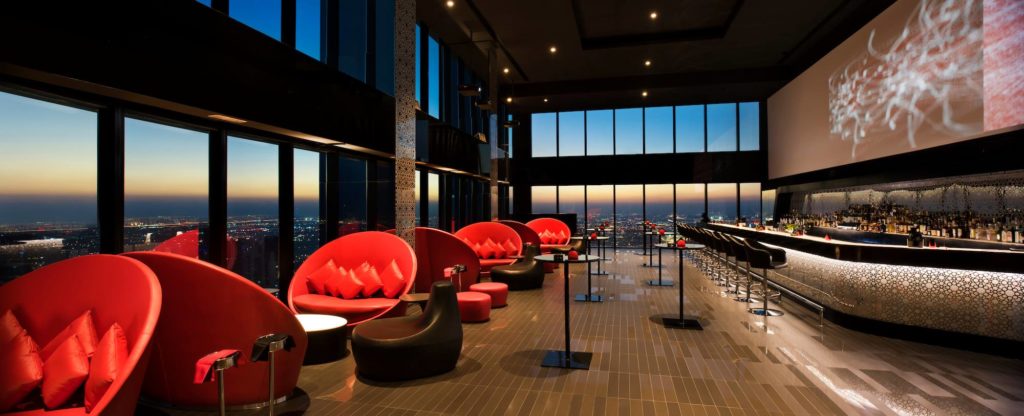 This venture by celebrity chef Richard Sandoval is located on the 61st floor of the Kempinski Residences and Suites in West Bay. The lounge has a sleek and contemporary style, lots of blacks and reds, and a fantastic view of Doha! The beverage menu is composed of innovative hand-muddled cocktails, Latin wines, Japanese sake and an extensive whiskey list. If you're looking for a place where you can move like Jagger after a couple of drinks, this is it.
Location: Kempinski Residences and Suites, West Bay
Timings: 7pm – 2am
Contact number: +974 4405 3561
QSG* Rating: 8.5/10
Illusion



On floor 6 of Marsa Malaz Kempinski at the Pearl, you'll find something exclusive! Something that will transport you into a spectacular world (or something like that). Illusion – Doha's newest exquisite club! Apparently, no nights will be the same. In any case, we didn't visit this place yet – but it should be open to the public by the time you read this post 
Location: Marsa Malaz Kempinski, The Pearl
Timings: 5pm – 3am
Contact number: +974 4035 5011
QSG* Rating: (We can't rate till this we have visited it but drop your feedback in the comments)
Pure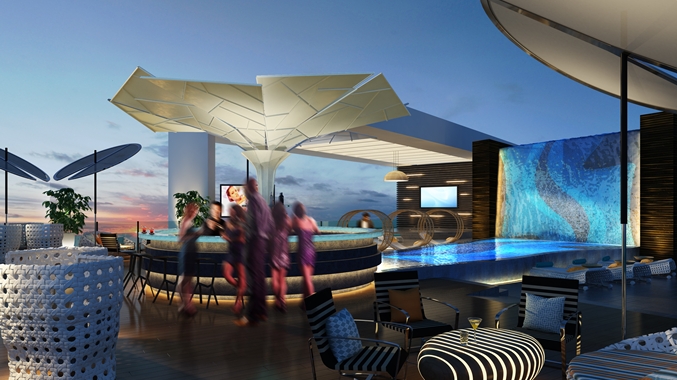 Definitely one of our top spots to lounge in Doha! Especially in this weather. They have some good drinks, great ambience (Bonus: Blankets if you're cold), FANTASTIC staff and service (we tip higher than the actual cost of the drink) and a decent selection of eats! They're currently renovating the pool area but once that's done, it should be better than before. Best part is the view – unadulterated sights of the West Bay part of Doha and the Old Doha! It's great if you're the kind of person who goes alone to clubs to look at the view outside 😀
Location: DoubleTree by Hilton, Al Salata
Timings: 6pm – 2am
Contact number: +974 4034 3333
QSG* Rating: 8.5/10
Noir Lounge and Club
This Hollywood inspired film Noir lounge and club opened a few months ago and seems to be slowly gaining traction. Has a nice dark, exclusive feel to it. Not a very big place in terms of space, but if you liked the movie, you will love this place. Great service, friendly staff and conveniently located right behind Kempinski in West Bay. Three free drinks for ladies on Tuesdays and happy hours are daily from 5pm – 9pm.
Location: Melia Hotel, West Bay
Timings: 5pm – 2am
Contact number: +974 5596 1414
QSG* Rating: 8/10
Mix Bar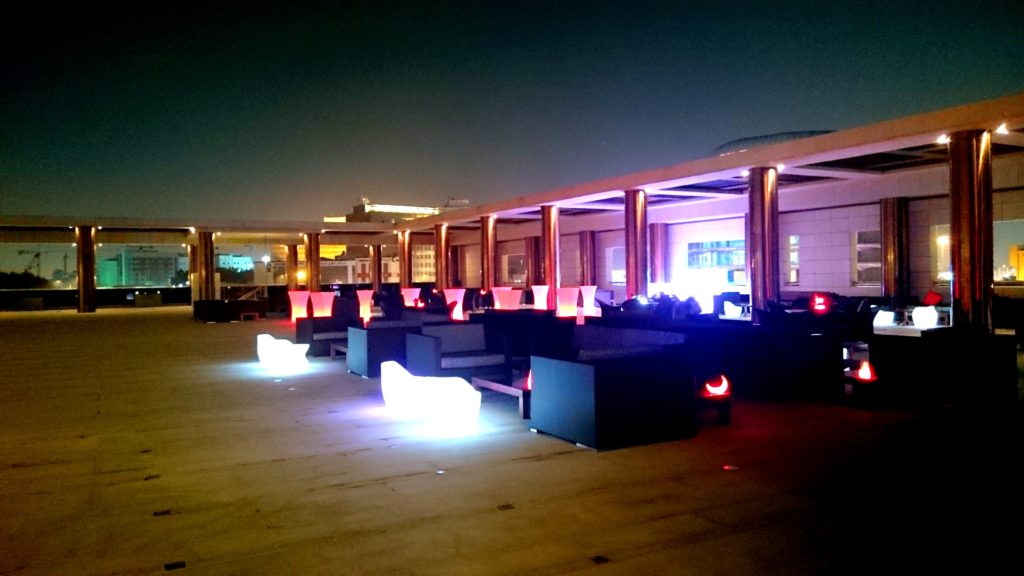 This new bar opened roughly two weeks back at the new Westin Hotel and Spa in Bin Mahmoud. This place is a god sent for the alcoholics in the area, who do not want to drive all the way to West Bay. As far as the lounge goes, its contemporary, nice décor, seating is average, but oh! The outdoor area is marvellous. It's massive and can probably accommodate the entire group of Asian tourists that usually swarm the Souqs on weekends (no offence to anyone). With views over downtown Doha, guests can watch the mixologists work their magic.
Location: Westin Doha Hotel and Spa, Bin Mahmood
Timings: 5pm – 2am
Contact number: +974 4492 1657
QSG* Rating: 7.5/10
Boston's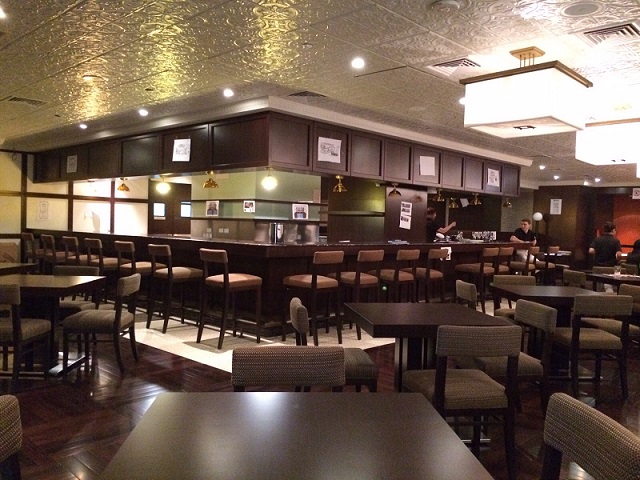 Very American. The place will keep your eyes busy, lots to look at. The smoking area is rather tiny, but it's about time you quit those cigarettes anyway  Their lemon splash drink is SO GOOD. Also, if you head there on Mondays, women have four free drinks. Yessss. FOUR! Their platter is pretty decent, definitely get some sliders and drink the night away while watching live matches.
Location: Rotana City Centre, West Bay (Enter from the Shangri-La entrance, the hotel is right after/next to Shangri-La)
Timings: 5pm – 2am
Contact number: +974 4445 8888
QSG* Rating: 8.5/10
C Lounge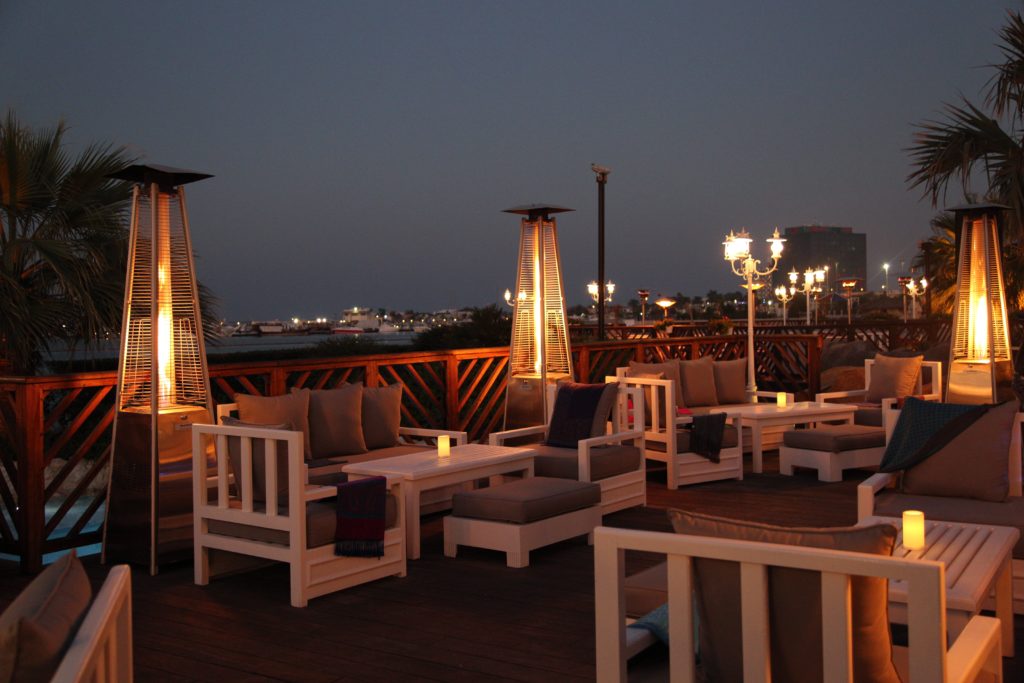 Al Dana restaurant's outdoor area has now been converted into a new hot spot – C-Lounge. With views of the Doha Bay, they have a great selection of eats, and drinks too. And they serve shisha. Although it's rather expensive at 120 QR, if you're looking for a place to get your hubble bubble on and guzzle some intoxicants, this is your best bet.
Location: Sharq Village and Spa
Timings: 4pm – 11pm
Contact number: +974 4425 6666
QSG* Rating: 7/10
*The QSG Survival ranking ranks experiences/places/things from 1 (the least important requirement for your survival in Doha) to 10 (the most important).







by