Isla Qatar – The Modern Mexican Experience
Isla Qatar invited us to try out their adorable restaurant in the Pearl, Qatar, and all I can say is Me Gusta, like mucho, mucho gusta.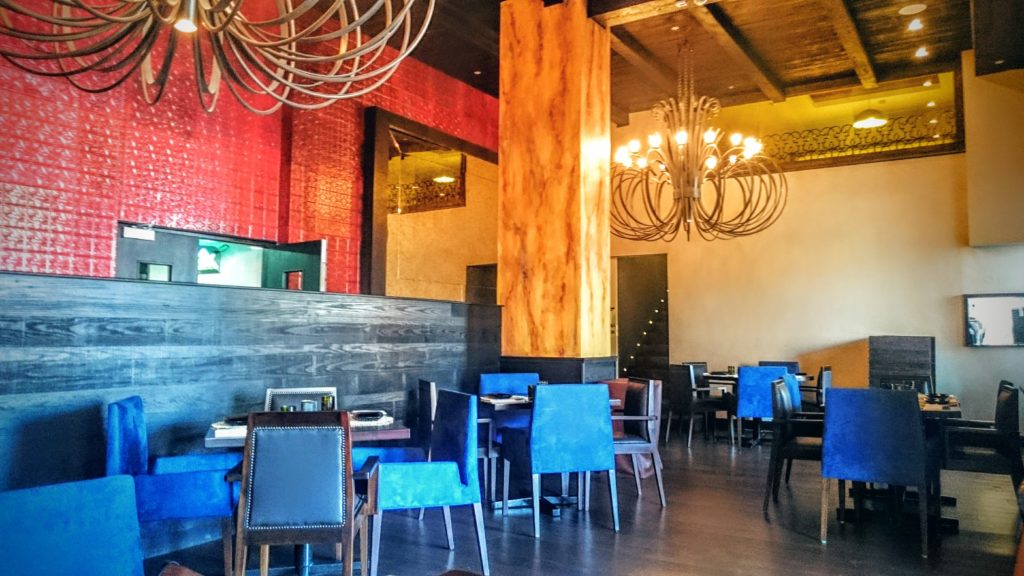 A few of us food bloggers were at Isla, eating like we were on a marooned island and just found meat – only because everything was so good. Here are three reasons why we loved the Mexican experience. Side note – we didn't think this was an authentic Mexican experience – it's a contemporary twist on the traditional Mexican fare, which completely works for us to be honest.
Isla Qatar has great food
We literally loved every single dish that was served to us. While most of the dishes were not exactly traditional, we love a switch up from the regular stuff and Richard Sandoval definitely knows how to push those buttons. Here are the must-try appetizers:
Guacamole Pomegranate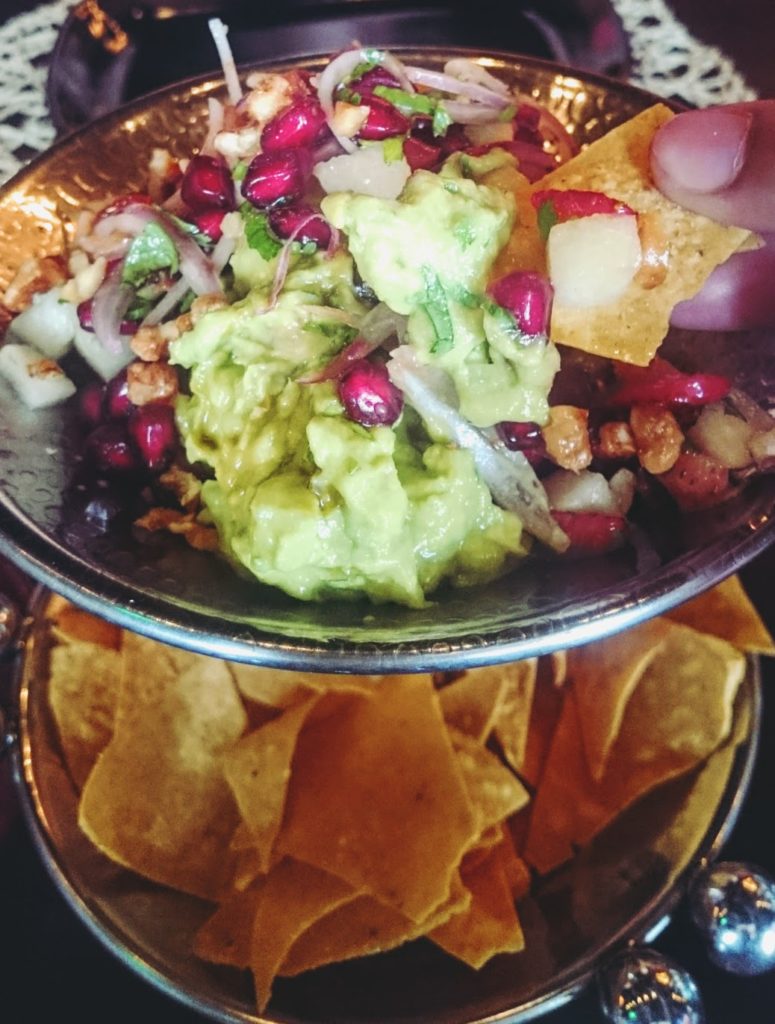 This is the guac for gods. It is so perfect, it makes nachos with cheese look bad. The pomegranate and strawberries make all the difference, giving it this subtle yet fruity enhancement to the flavour.
Price: QR 65
Queso Fundido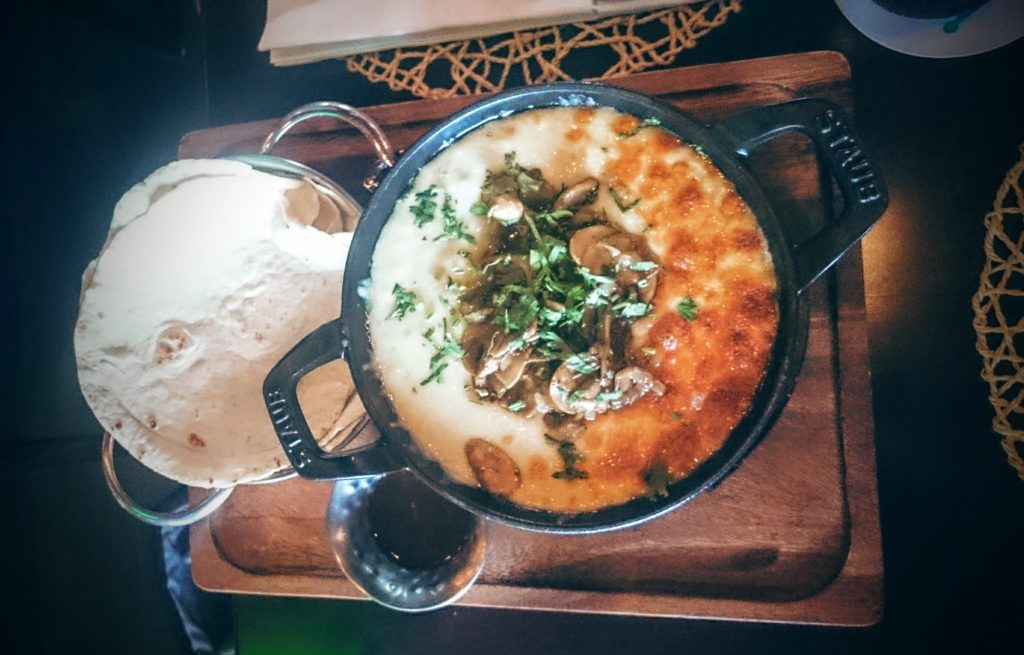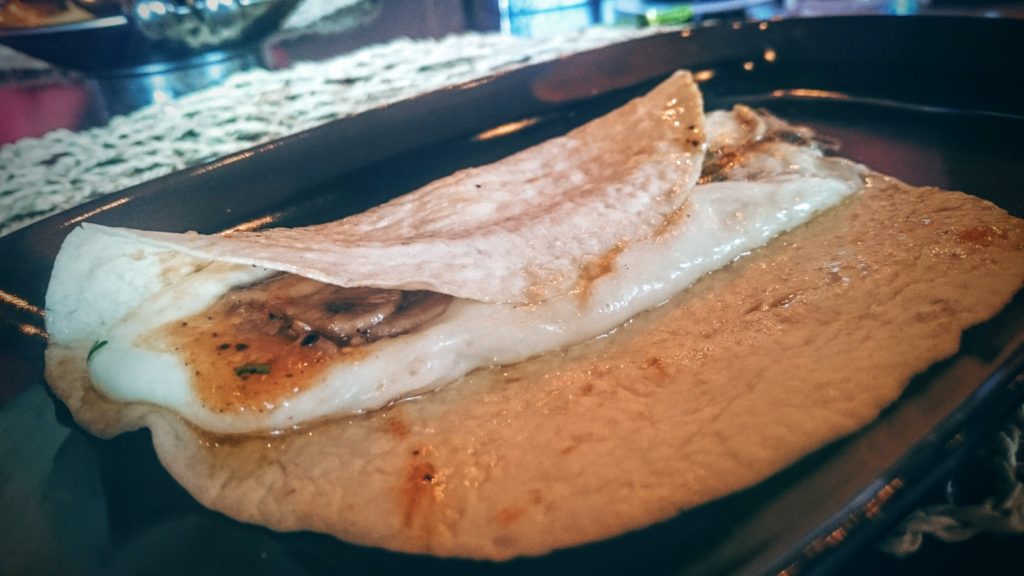 This is the perfect appetizer – four people can share this, and not feel cheated after eating it! Queso Fundido is mozzarella cheese with Monterrey Jack melted into a pot and served with morita sauce and mushrooms. We also wish we had tried the option with chorizo! This dish is not big on explosive flavours, unless you add in the spices, but it's a great option to start with, to make room for main course! Pro tip – mix some of that guacamole into the tortilla!
Price: QR 70
Tacos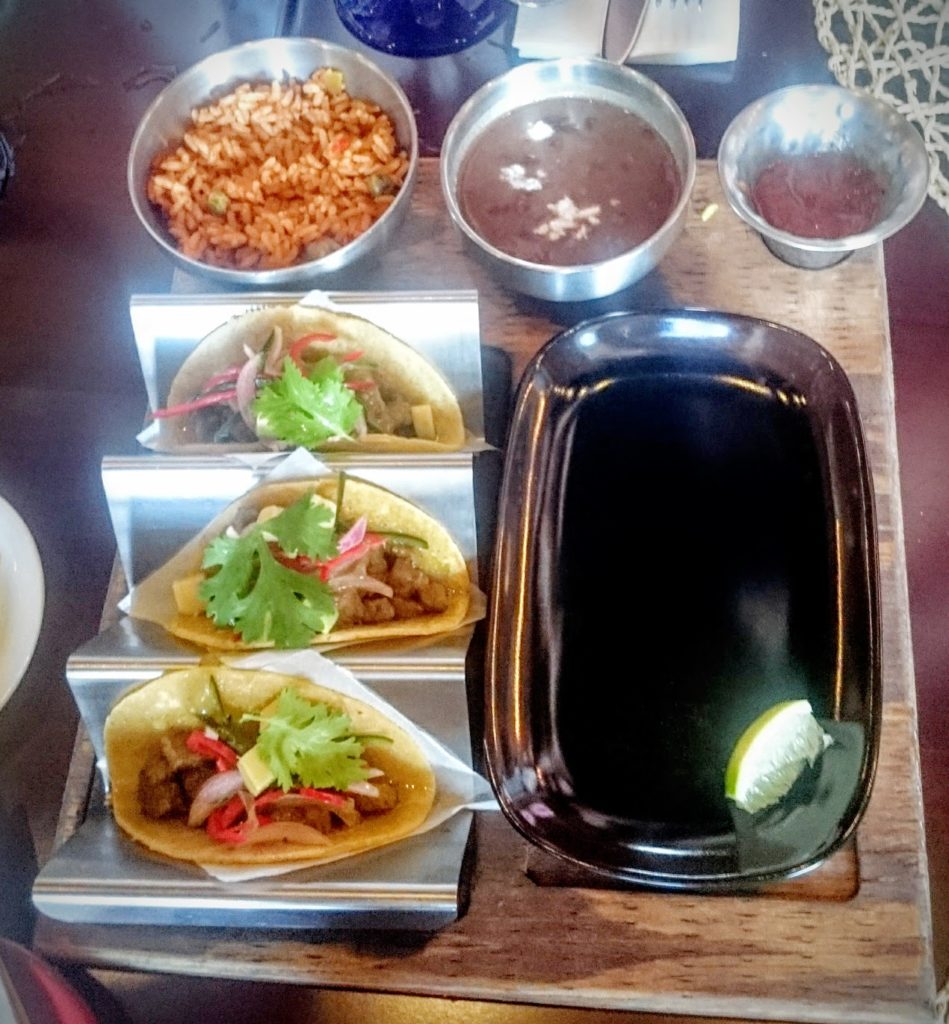 We tried the Beef Tacos and the Lobster Tacos and both were fantastic. The Beef Tacos had the better tortilla, but the Lobster one was better in terms of flavour. Tacos are served with a side of rice and kidney beans, and this rice is to kill for. It was so, so good.
Price: QR 70 (Beef) and QR 80 (Lobster)
Enchiladas
I love enchiladas in general, but I feel like we struck gold with the Enchilada De Queso con Rajas. There's halloumi inside, and a spicy sauce outside – you already know we have a winner with that!
Price: QR 55
Chicken Zarape
This dish is from the specials menu, and make sure you have enough room for it, because the portion is very generous. Boneless chicken wrapped in turkey bacon and served with coriander rice and black bean puree – did we mention turkey bacon? That's all you need to know. The sauces are great – slightly spicy and tangy with the perfect consistency.
Price: QR 80
You can definitely try the Fajitas if you are looking for a safe option, but we assure you the chicken Zarape will not disappoint!
Drinks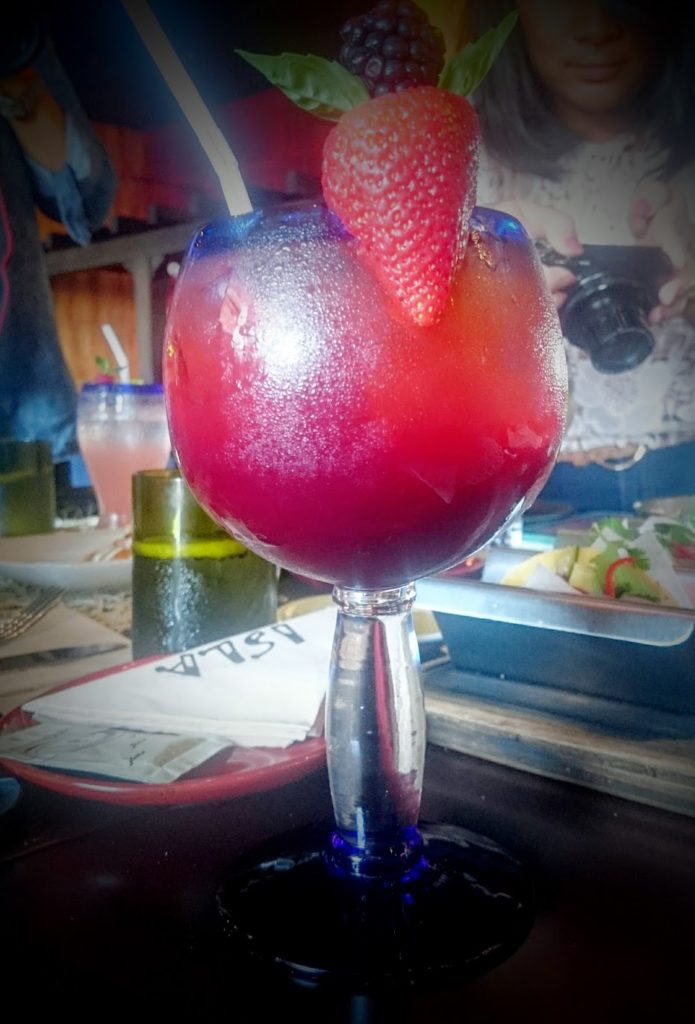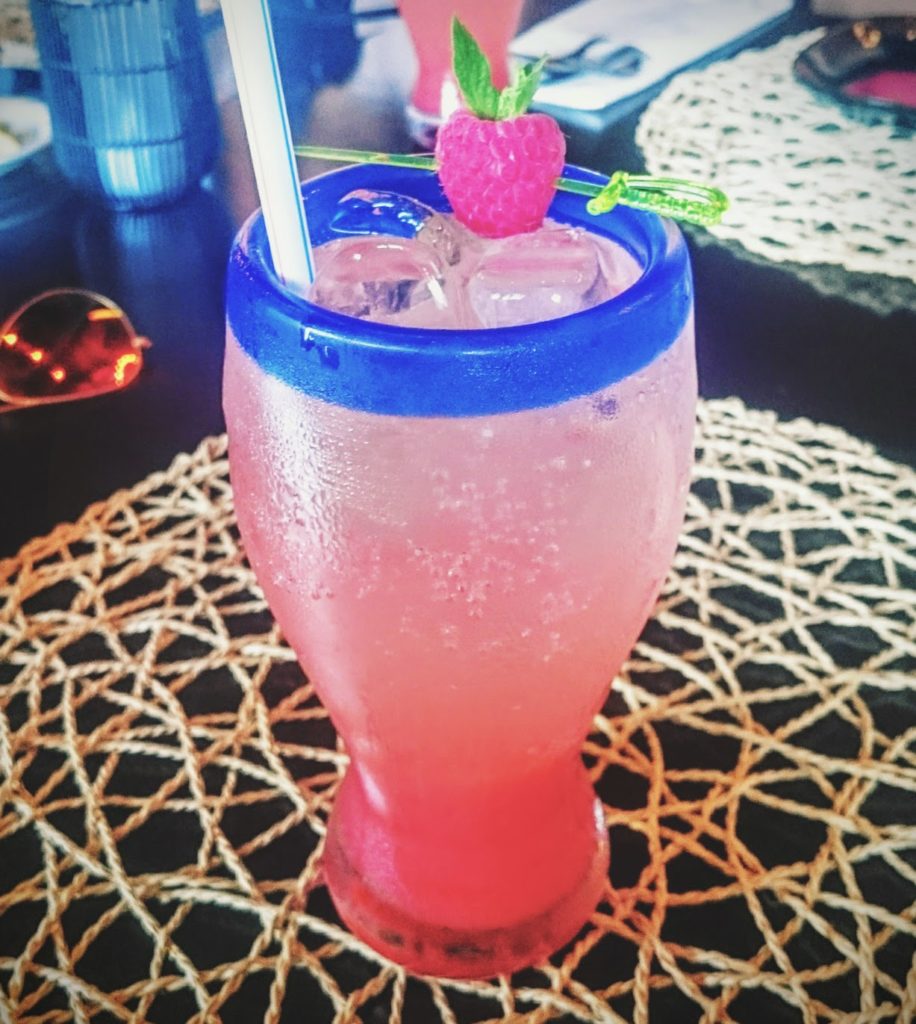 Their best sellers are the Apasionado and Torro Negro, both berry-ish. Apasionado is lighter in taste, and Torro Negro is the "you want berries? BANG!" version. But if you're a berry lover, you will appreciate how much red this drink has, plus it's mixed with Redbull.
Price: QR 25
Desserts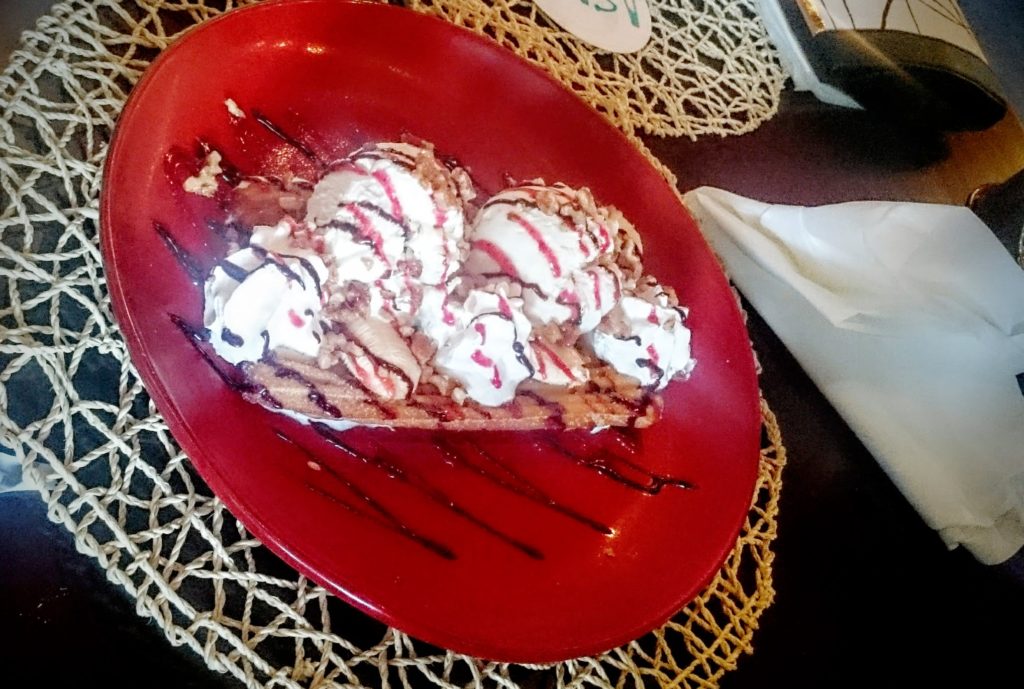 You can't leave here without trying the Churros. The Churros Split is like Banana Split, with churros instead – it's super heavy, and satisfying, and definitely a sharing portion.
The non-churro desserts are Pastel De Elote, which is corn bread served with vanilla ice cream and hibiscus caramel. This was the table favourite, by far! Chocoflan, like the name suggests, has choco cake on the bottom and is topped with a layer of caramel flan. This one is okay – I would skip it. If you're a Tres Leches fan, you will absolutely love their Tres Leches. I personally am not a fan, but I gorged on this one because it was so good.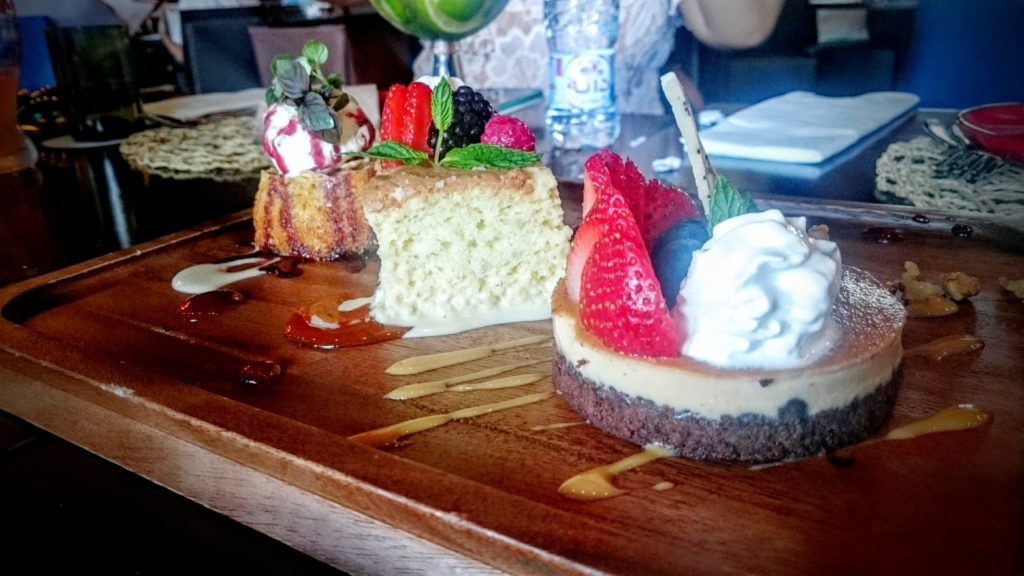 Price: QR 20 (Churros); QR 40(Churros Split); QR 30 (All other desserts)
Isla Qatar redefines service
Their service is impeccable, and not just in terms of timeliness and courtesy, but their servers are so good, you actually want to ask them to sit with you at your table. Natasha who was taking care of our table, was like a little dynamite. Imagine being super cheerful on a Friday afternoon, patient, talkative in a good way, and recommending the entire menu for us, while taking into account everyone's preferences. I can honestly say none of us were anything close to even neutral satisfaction. We ranked highest on the scale of 1 to Chocolate type satisfaction.
She was highly knowledge, very well spoken and such a charm. We also noticed how popular she was! It's true what they say – a happy server makes all the difference.
Isla Qatar Ambience
We actually thought the ambience was pretty unique. They made a chandelier work in a casual dining set-up – something that a lot of restaurants noticeably get wrong! The seating is very comfortable, there's lots of ambient light to take great photographs and they even have outdoor seating, perfect for winter months.
The restaurant is not too big – it's the perfectly cozy size. They have an upstairs too, but the ground seating is definitely better.
Technically, there is nothing traditionally Mexican about the ambience, but it goes with the whole Modern Theme of the restaurant. It's classy, but in a casual way, if you know what I mean!
Verdict
We highly recommend trying Isla Qatar out, even though it may not be easy on your pockets. A meal for two can easily cost between QR 200 and 400, and if you're not prepared to dish that out, you might want to think twice. However, you can go here for just the guacamole pomegranate.
The good news – they are going to have a live band starting soon, and we suggest you don't go there without reserving a table. More good news – they are on The Entertainer!







by