Complete Guide to Travelling inside Europe
As convenient as travelling inside Europe can be, it's pretty tricky for a first timer, especially if you're on a budget trip. A lot of people may not agree with me, but this is more of my personal experience. Summer is usually a great time to travel to Europe, but if you're travelling from the GCC, you're probably used to the luxuries of air conditioning and point to point transport. A 20 minute uphill climb with heavy luggage might not be something you want to endure – unless of course you thrive off pain 😀
With a few pointers, and precautions, not only will you have a smooth ride, but end up saving money too! So if you're visiting Europe for the first time, we are giving you a printable version of a guardian angel.
Train travelling
If you're travelling to several different cities/countries in Europe, and if they're reasonably close by, I highly recommend taking a train for lots of reasons. Firstly, trains end up being more economical if you look at the biggest picture and you'll find out why as you continue to read this post.
The trains usually travel on really scenic routes, and with large glass windows to look out from, this definitely adds to your experience. If you're travelling with friends, it's a great way to bond (train gossip is the best type). Also, train stations are usually centrally located, and very easily accessible. So if you're living in the city, as a lot of people usually would, this would be the most convenient option.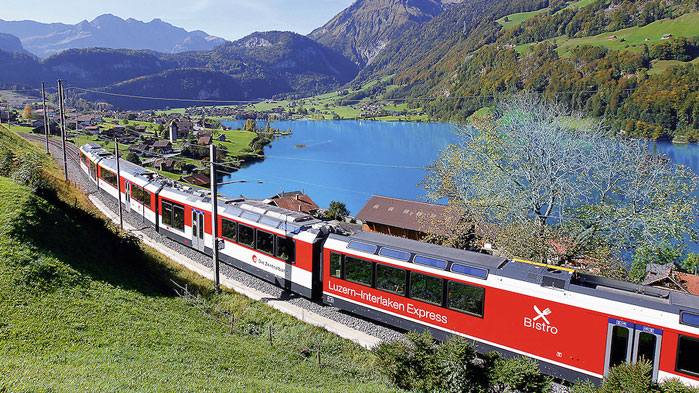 Trains are not that expensive, and you can get a first class ticket for a good price, even if you're on a budget trip. When you book a train journey online, the price will definitely seem steep in comparison with just taking a flight, but scroll down to the "Domestic Flights" section of this article to find out why I think taking a train is more economical. Ideally, if you're look at the duration of travel, and its anything below 6-8 hours, I definitely recommend a train journey. The seats are pretty large, very comfortable and you have food and beverage options. Definitely a winner over any low cost flight.
If you're travelling to various cities constantly, a great option would be a euro rail pass for a specified duration that allows you to travel across various cities for a one-time fee. This is rather pricey, so it is only worth it if you are going to be taking several train journeys! I've found an interesting article where you can weigh the pros and cons of a single journey ticket vs a Euro Rail pass and also read everything about train travel in Europe.
Trams
The tram network is really fascinating, especially if you're from the GCC. It's unbelievably cheap, convenient and very easily accessible. Trams stations are very closely located to each other.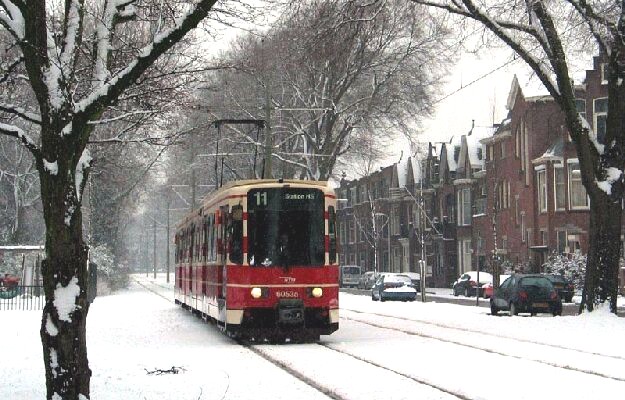 You can easily buy a pre-paid tram card, or just pay in change for short journeys. Trams usually run throughout the city and if you picked a hotel that's centrally located, you'll spend almost nothing on getting around. Trams have definitely made travelling inside Europe a breeze.
Rent A Car
If you're feeling a little adventurous, and want to drive through not so accessible areas, renting a car is a great and cheap way to get around, especially if you're a bigger number of people who can split the costs of fuel and the car. Fuel is not exactly cheap, so make sure you account for that while renting a car. Rent a car services are available online, and you can easily pre book it before your journey. Airport to airport rent a cars are the best, because then you also save the conveyance charges to and from the airport. However, renting a car at the airport itself is going to be more expensive, so make sure you have planned this in advance. Manual cars are very cheap, and easily available. Automatic cars are more expensive, in the 100 USD range per day on an average. But parking is not a big task, and if you've selected a GPS as an add on, it's very easy to navigate around the city and outside as well.
Something that I've always observed when renting a car is that they always charge additional when you turn up to collect the car, naming various fees that were not earlier mentioned while booking. Make sure you check all the terms and conditions, and have a print out of the same when you go to pick up your car. Depending on the company and how many branches they have, you can chose the option of a different drop off point, in a different city.
A lot of people tend to skip the insurance part, to cut costs, but I highly recommend paying the extra amount and taking a full insurance that covers theft and all types of damage including own-damage.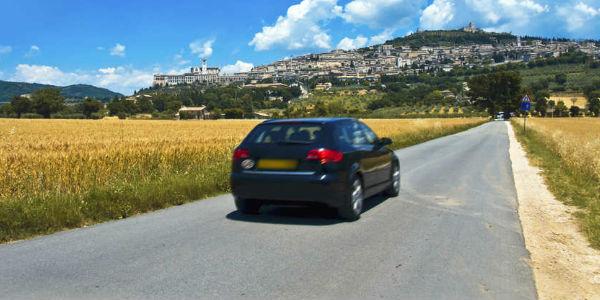 The top few results on a Google search for rent a car in Europe are all reliable options, so go ahead and book one well in advance. Europe drives on the same side as the GCC, so you'll have absolutely no trouble getting around.
Most of the companies block an amount between 150 and 300 euros, depending on the car. This is usually not mentioned while booking, so make sure you have enough on your credit card to afford this. They only accept credit cards, and not international debit cards. They do not accept cash deposits in most cases, but if they do, cash deposit is definitely recommended. On returning the car, depending on the company they can take up to 15 working days to unblock the amount on your card, and if you've used an unknown or non-trustworthy rent a car company, it's going to be a real hassle to chase them to unblock your amount. I don't clearly remember if the website in question assumes responsibility for this. They don't, as far as I can remember. The website only connects you with the rent a car company, and if you don't end up getting the car of your choice, that's between you and the company. It is advisable to sort these things out before making any payments or signing any forms with the company.
Check the procedures in case of any accidents and who you should report them to because these differ based on the country, the city and the type of insurance you have taken.
On collecting the car, make sure you check it for any prior damages along with the representative and ensure the car has a Stepney and spare tyres for any emergencies. Make sure the representatives business card or contact information is in the car at all times.
Speeding on highways might be rather tempting, but there are radars in certain places and if you're unlucky enough, you will be fined if you're over the speed limit. If you have a GPS, it usually displays the speed limit of the road you're on, and if you're above the limit.
Check the fuel policy. If they give you a full tank, you will have to return it like that and vice versa.
I always pick my car from a trustworthy company, after checking ratings, reading reviews and comparing prices.
Buses
Buses too can be booked online, if you're sure of where you're travelling. Buses are the most inexpensive option to travel between cities and are fairly comfortable. However, check that your bus stop is at a walking distance from your hotel or accommodation, or at least near other forms of public transportation. I once booked an online ticket for a bus to a national park, and it was pretty far from the hotel, with no other transport options since it was a national park. We ended up carrying heavy luggage in the afternoon heat and walking uphill for a really long time. Not our best decision.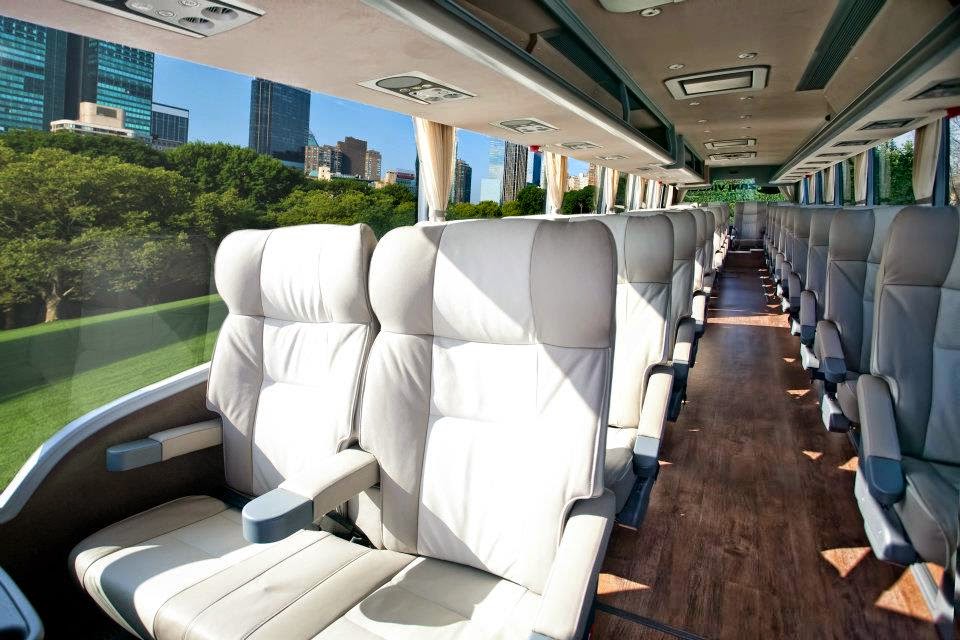 Most buses/coaches usually have sufficient storage for luggage below the bus, and they are air-conditioned, come with tray tables and reclinable seats to make longer journeys comfortable.
Shuttles
Shuttle services vary from city to city, and it is always advisable to book these in advance. I recently used a GO OPTI shuttle service for roughly a three hour journey from Zagreb, Croatia to Ljubljana, Slovenia and it was one of our best journeys during the trip. The driver was a local, very friendly, and gave us some great insights into what we could do. It was completely safe, and very reasonably priced at barely 20 euros per person. You have to pre book these from the website (hyperlinked above), and you can choose a time window.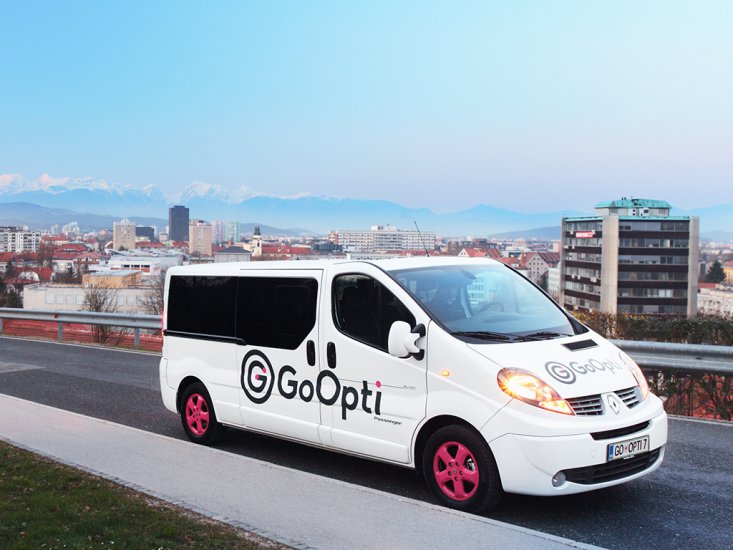 Shuttles usually mean sharing with other unknown people but if you're lucky, you'll end up having the whole vehicle for yourself. Although I have always used this while travelling with friends, I wouldn't recommend it if you're travelling alone for the first time, for safety reasons.
The shuttles have lots of pick up points, and are very flexible for timing, so when you're looking for inter-city travel options, be sure to check out if you can find shuttle services for a cheaper price. They are usually vans, and very comfortable for longer journeys. You also have the advantage of halting whenever you want.
Taxis
Taxis are the most expensive mode of transport and although they work on meters, they will really cause a dent in your travel budget. When I was in Interlaken, Switzerland, I paid around 25 Euros for a five minute ride from the train station to the hotel. Interlaken is best on foot, and hence is not a very conveyance friendly destination. The walk is definitely beautiful, but in the midst of rains and lower temperatures, we opted to pay the price for a quick and dry trip to our hotel. You might want to check the transportation options in your destination of choice beforehand.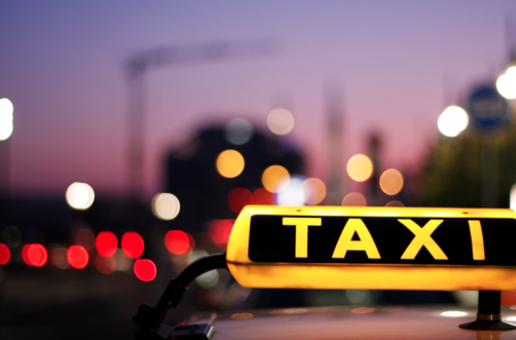 To illustrate how expensive taxis are, we paid roughly 60 euros from the Airport in Munich to our hotel near Marienplatz, which is the city centre. We could have easily taken a bus, but we were too exhausted from hours of travelling and just wanted to get to the hotel as soon as we could, irrespective of the price we had to pay.
Sometimes, they're inevitable. They can be faster and more convenient, but if your budget is your priority, make sure you have checked other ways of community like buses or trains.
Domestic flights
When you're booking domestic flights, a lot of them are going to seem far cheaper than a train, or any other mode of commute. This is where we made a mistake.
What we didn't calculate were the conveyance charges to and from the airport, which add up quite a bit because airports are usually located outside city limits, and are quite a drive from the city, averaging at about half an hour, depending on the city. If you have luggage, you will probably find it easier to taxi it, and this is where you will end up spending.
A lot of cheap, low cost carriers do not include check-in baggage in their ticket prices and unless you read the small print, you're going to get a shock while checking in. We ended up paying 20-40 euros per person just to check in luggage with a 20 kg allowance. Hand luggage is free up to 7 kg, so this works if you are a back packer. Make sure you check the airline terms and conditions for check-in luggage and if it's included in the price that you see while booking a flight online.
Another experience I had with additional costs was with a popular low cost carrier. The airline sent an email 24 hours before the flight about having to check in online. However, since we were travelling and had no internet access (which is normally the case when you travel), we couldn't do an online check in. On checking in at the airport, they charged us 30 euros per person to just print the boarding pass, without which we couldn't board of course. So this is something you might want to look out for, to avoid excessive and unnecessary charges.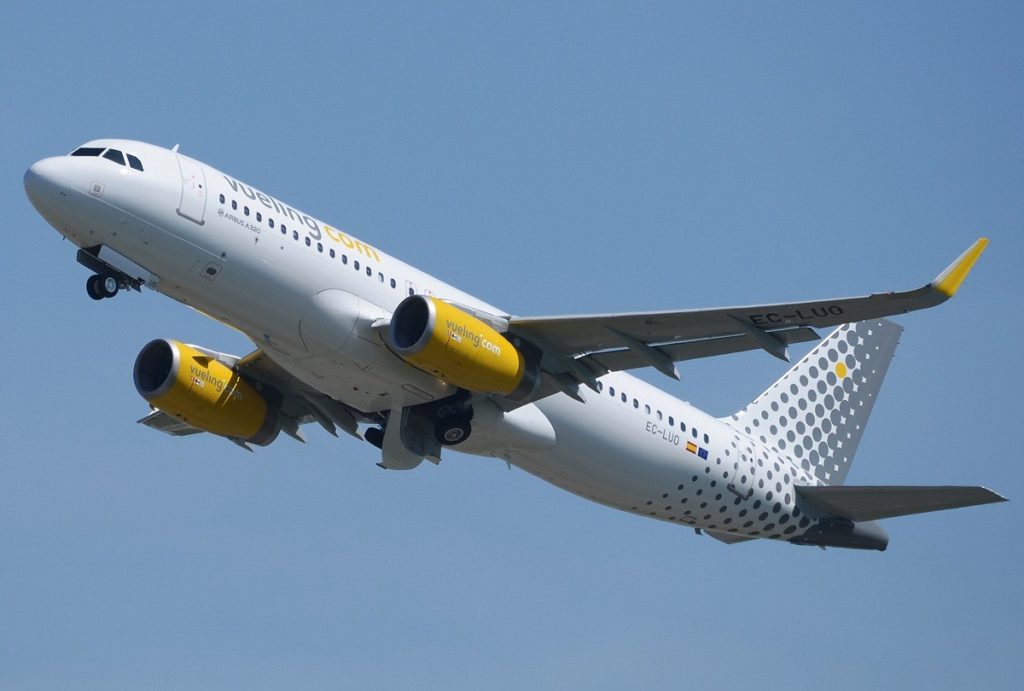 When you calculate the air fare, conveyance to and from the airport, the cost of checking in luggage, and the time spent – if this works out more expensive than taking a train which is more comfortable and doesn't have a baggage allowance, you know what to do.
Some of the airports for domestic flights are quite big, and it's advisable to go early so that you have sufficient time to walk to your gate.
Many domestic airports do not have free lounge access for Diners Club or Priority Pass holders, so if you're relying on free lounge food to while away your time, you might be disappointed. Check your provider in advance for lounge access at domestic airports and if not, stuff your face with snacks before your flight because food is additional, and expensive, on these flights.
I've observed that a lot of domestic flights are very strict about hand luggage, so if you've stolen toiletries from your hotel and dumped them in your backpack – big mistake. They do not allow any sort of liquids, creams, perfumes etc over 50 ml, so make sure you've packed all these things into your check in luggage.
That's a wrap and hopefully we managed to cover everything you need to know about travelling inside Europe!
Look out for our upcoming posts on what to pack, hotel bookings and other Euro trip information.
Images: raileurope.com; lightrailnow.org; busnews.blogspot.com; inyourpocket.com; theheureka.com; theaa.ie







by