5 reasons to try the Ritz Carlton Superhero Picnic Brunch
Doha's dining scene is dotted with brunches. The rich, the almost rich, the not so rich, pretty much everybody is out and about on a Friday afternoon, irrespective of how hard they partied the night before. So clearly, it's pretty hard to be a five-star hotel, and come up with something that is this innovative. The Ritz Carlton Picnic Brunch was one of the most talked about brunches in D-Town, and what did they do? They completely outdid themselves with a Ritz Carlton Superhero Picnic Brunch!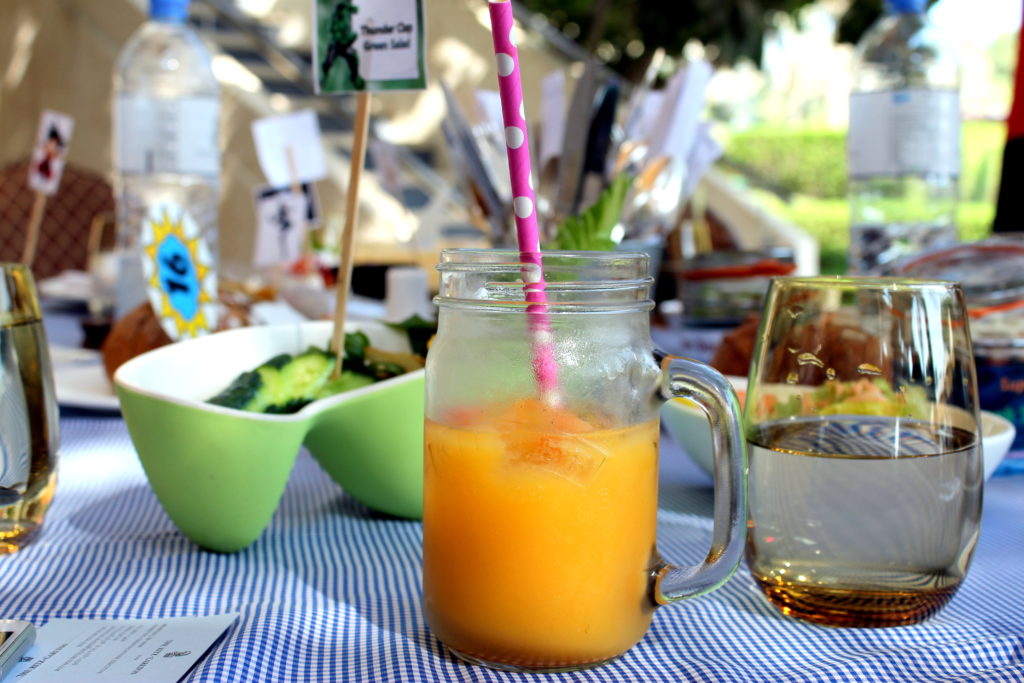 Here are five reasons why you just can't miss this brunch!
Creativity – Level Pro
We are not kidding, they literally transport you into the Marvel Comics world. It's unbelievable how much attention they pay to detail. Right from the staff members dressed like superheroes to the little BOOM and POW signs they have all over, this brunch exudes creativity in every single corner.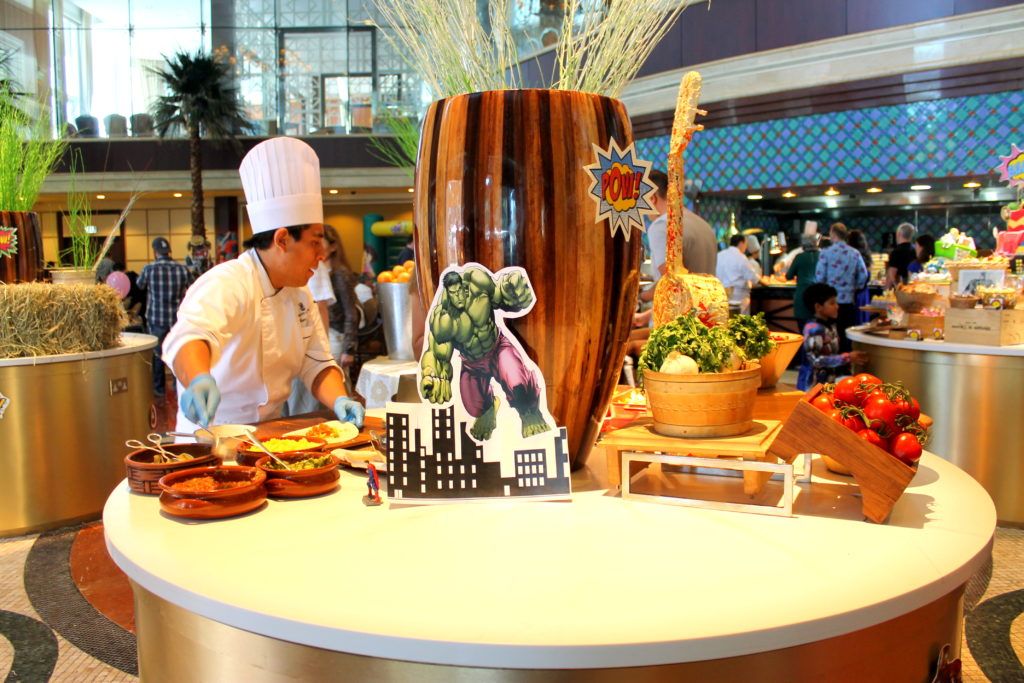 You'll notice how every single dish has superhero names, every corner of the restaurant is in keeping with the theme, and food is superhero style. We actually ate "spinach" at a Friday brunch just because it came in an awesome Popeye can! And look at that Alice in Wonderland cake (sorry the camera had problems focusing…like most of us)!!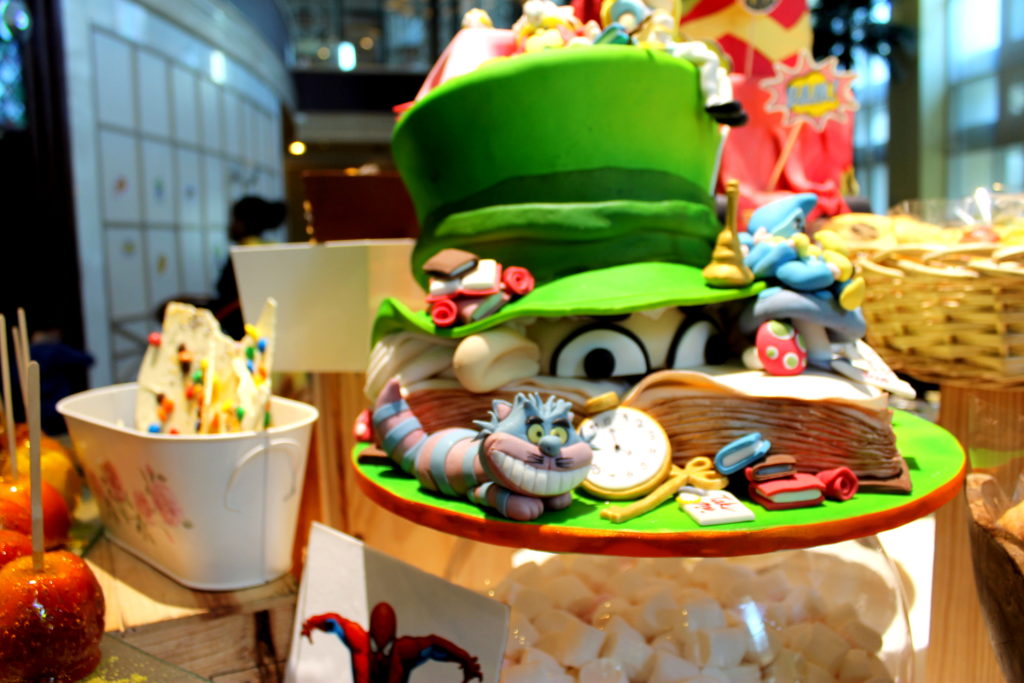 Brunchers, you are not eating food at the Ritz Carlton Superhero Picnic Brunch – you are eating art. And who would have thought art tasted so damn good?
That ambience though
Lucky for you, it's that time of the year when the weather becomes more than just bearable, it becomes perfect. The brunch is served at the Lagoon Restaurant. It's the perfect picnic set up, with indoors and outdoors, and the indoors have a very outdoorsy feel anyway!
The outside is all about beautiful palm trees, great views, picnic benches with tables all around and live food stations!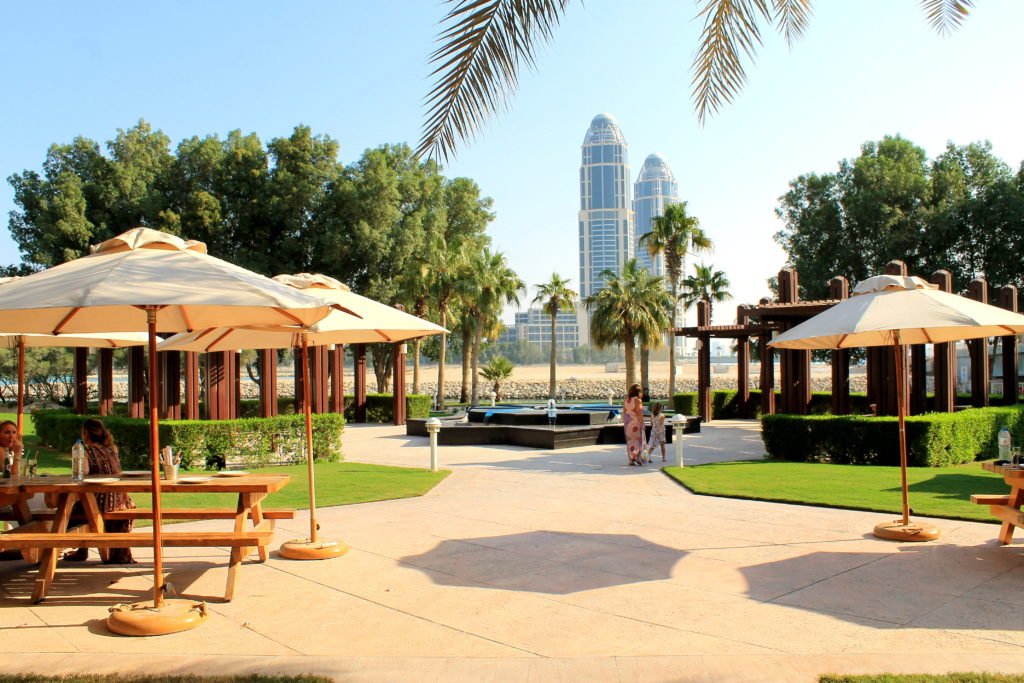 The inside has regular seating but everything is transformed into a superhero picnic setup with checkered tablecloth and picnic trays for serving food, and everything has an assured superhero twist to the regular Friday picnic brunch!
Food – The best part
We still can't get over how excitingly the food plays on all your senses. It's so gorgeous and creative that you don't want to touch it, yet you eat it anyway and then think you want some more of it, but again it looks so good that you don't want to… damn these vicious cycles!!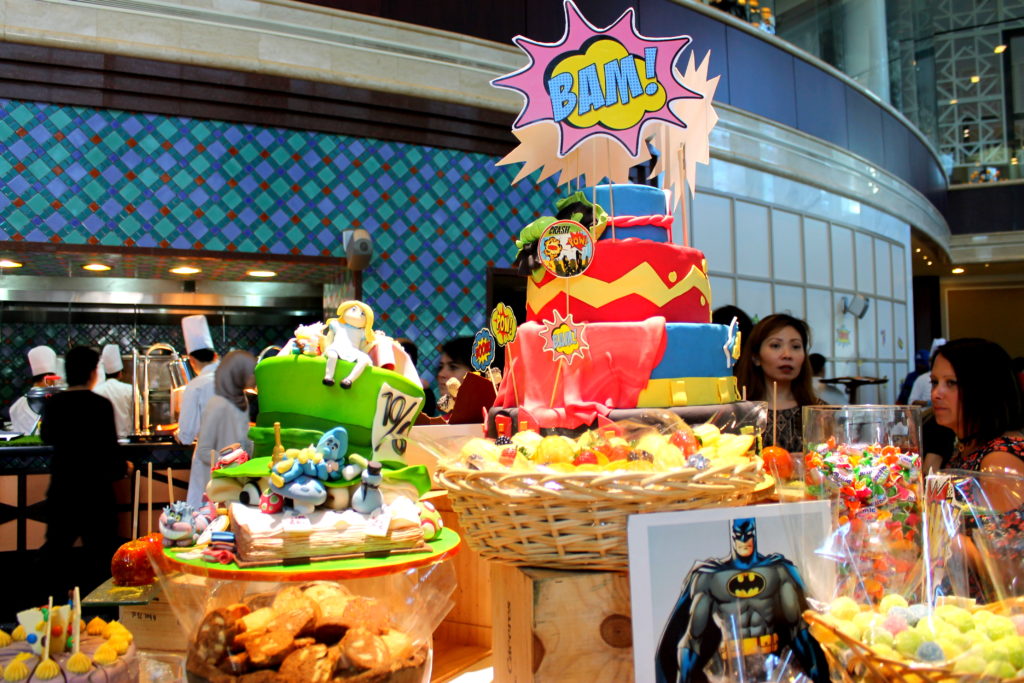 The best part of the food here is everything is served to your table. So they really do care about how hard you partied last night in those high heels! There's a fun superhero menu, and they bring everything to you, so you can slouch, and watch the beautiful and plush landscaping in front of you, while your screaming kids play inside.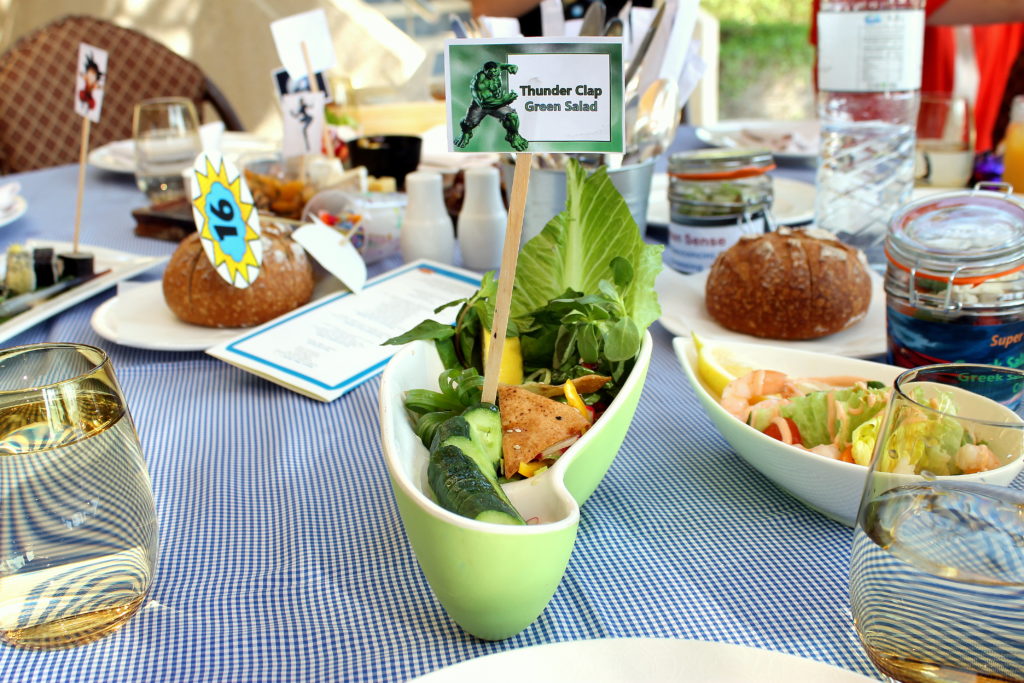 If you do feel like walking around, there are several live cooking stations indoors and outside as well.
Couple of things you don't want to miss – the superman chocolate pop, the mocktail, the thor hammer force shrimp salad, the batman mini burger which is actually meant for kids but who cares, mega power rainbow jelly, captain america's baked potato, the braised lamb shank, dimsums, burritos, sushi rolls, ok. Maybe this wasn't the best idea – to actually list out our favourites because literally, there were so many! Head over to the Ritz Carlton Superhero Picnic Brunch to find out for yourself!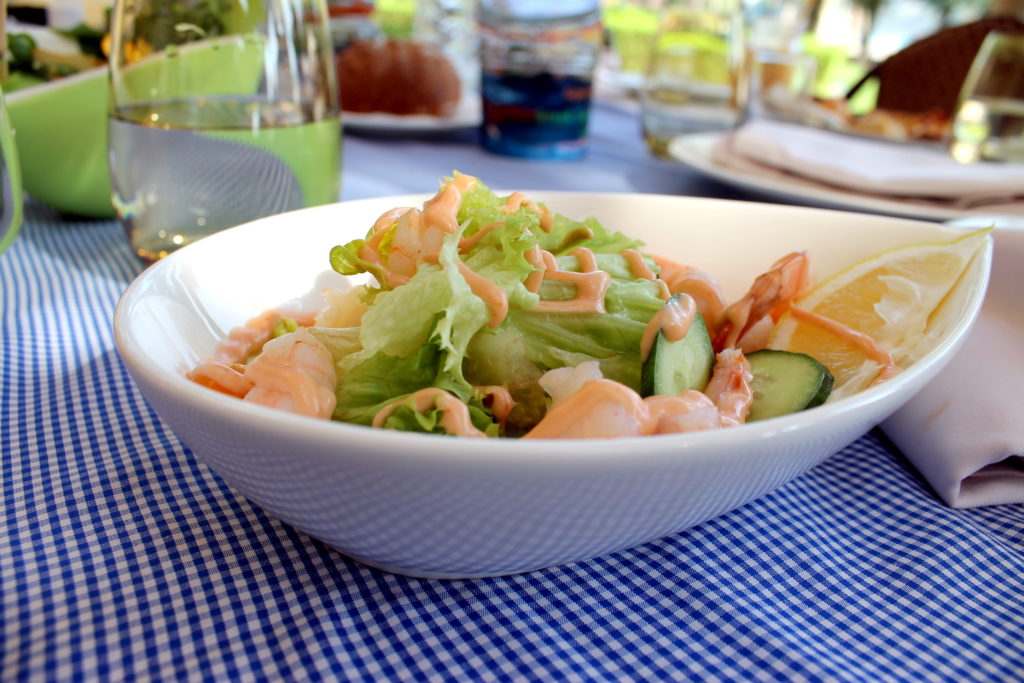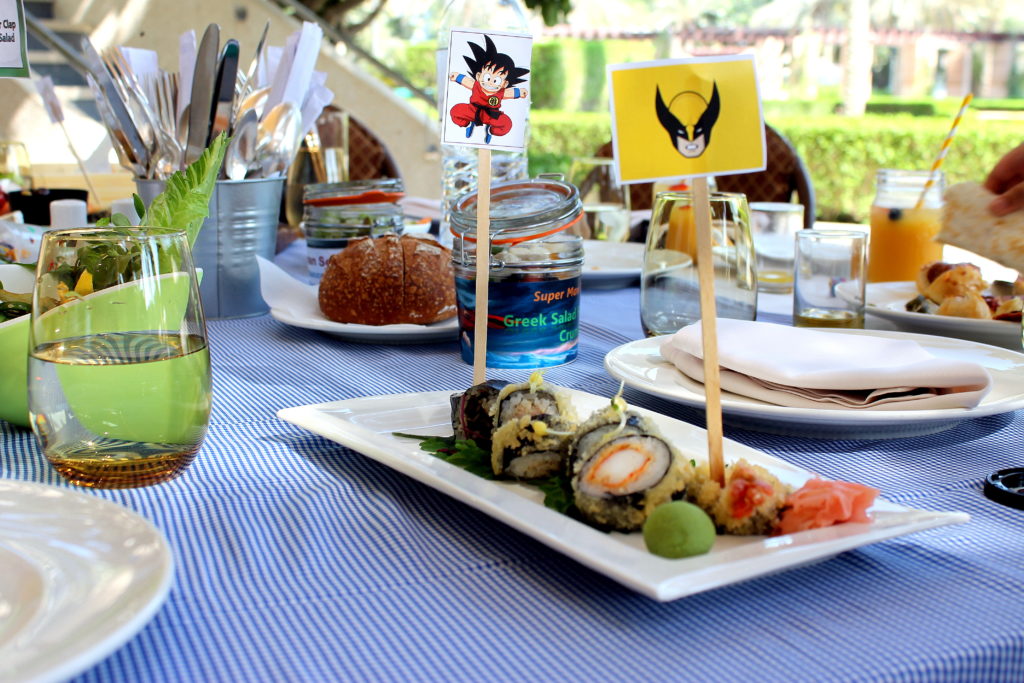 We don't know guys, this brunch is so inspiring, you might really feel like ka-pow-ing your mates! Like we said earlier, this is art you're eating, so nobody can predict what happens after.
Super service
It's one thing to be awkwardly but awesomely dressed in superhero costumes, but it's another thing to be super-efficient. The waiting staff members were actual superheroes, so polite, professional and friendly. They play with your kids, they know what's what, and we can't stress on this enough – they bring food to your table!!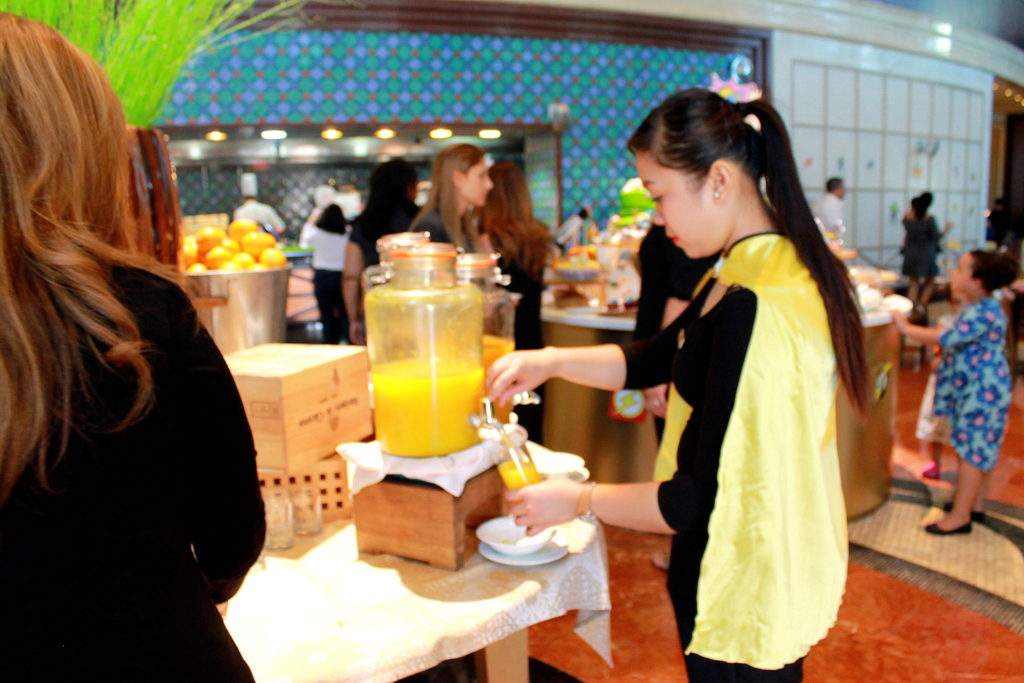 The Chefs are actually walking around, conversing with customers, and magically creating culinary perfection, right in front of you!
Entertainment
Besides all of the above, they actually do have so many entertainment options around the restaurant. For one – its family friendly. So doesn't matter how annoying your kids are, there is a play-area with a bouncy castle, where you can leave them and let them drain themselves out.
And if you're sitting outside, you might just get to be a part of the live card tricks show! Yes – a guy who shows you magic with his cards. Little cliché, but we can never complain about such things, especially because we get a very Criss Angel vibe every single time this happens!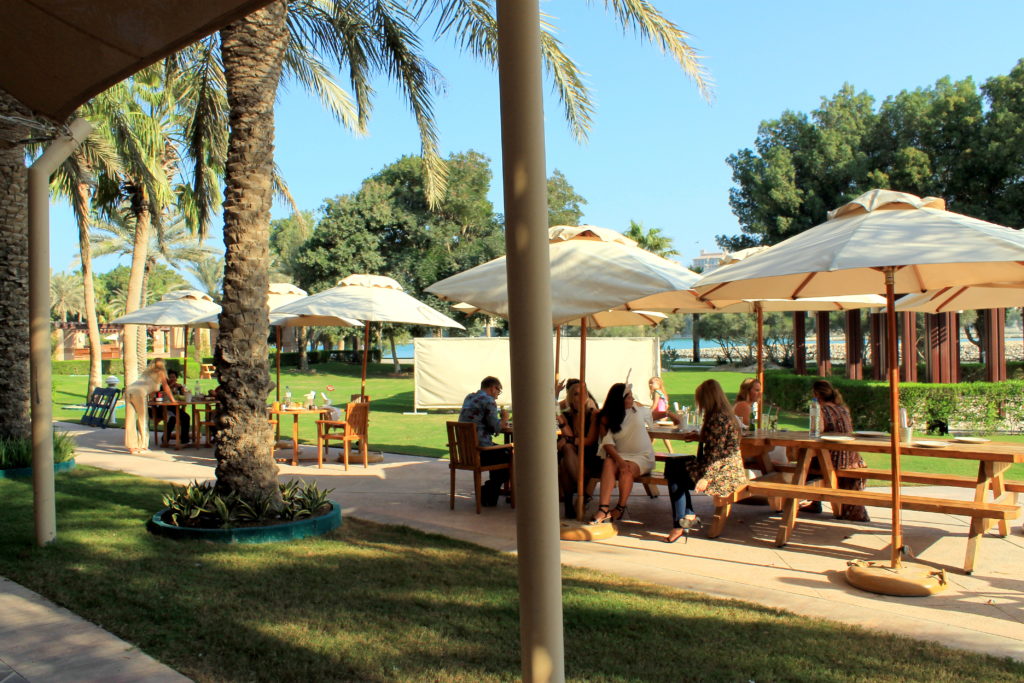 So whether you're a family, a big group of friends celebrating somebody's last single afternoon on the town, or just two dudes who want to brunch (yup, we are judging you) – the Ritz Carlton Superhero Picnic Brunch has something for everyone, and it really is not just a brunch, it is an entire experience.
What you need to know about the Ritz Carlton Superhero Picnic Brunch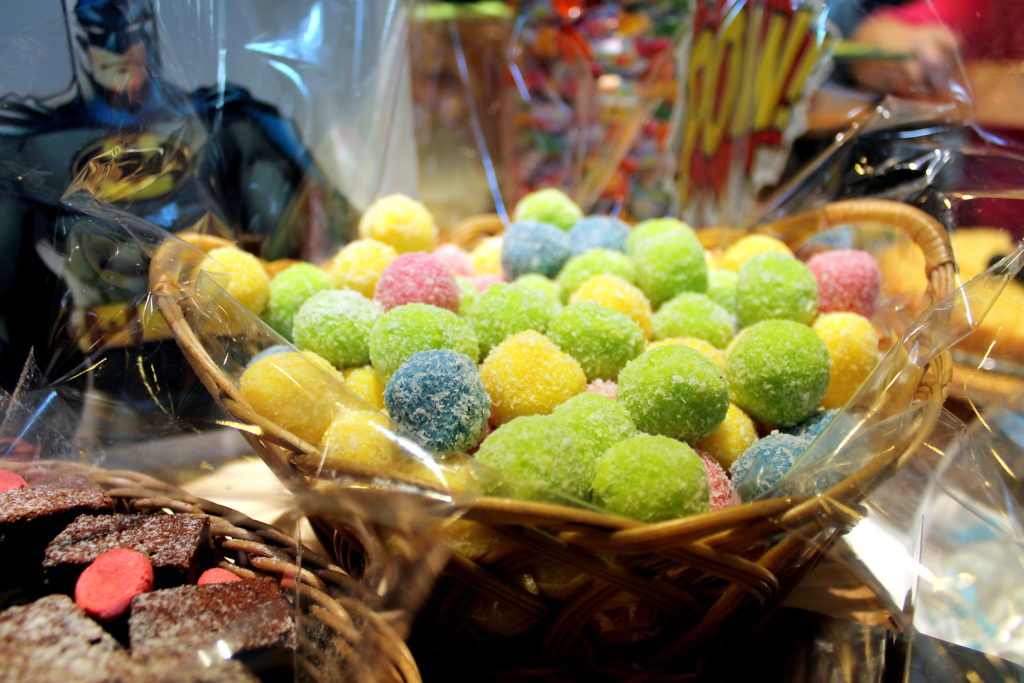 Price
The buffet is priced at QR 249 with soft beverages and QR 349 with alcohol. Per person of course. Unless you use the entertainer. Children are QR 99. Bouncy castle is free. (It would be awesome if adults could use it, right?)
Book in advance
They are super packed, because that's how popular this brunch is. Make sure you book well in advance if you want to go. For reservations and inquiries: +974 4484 8000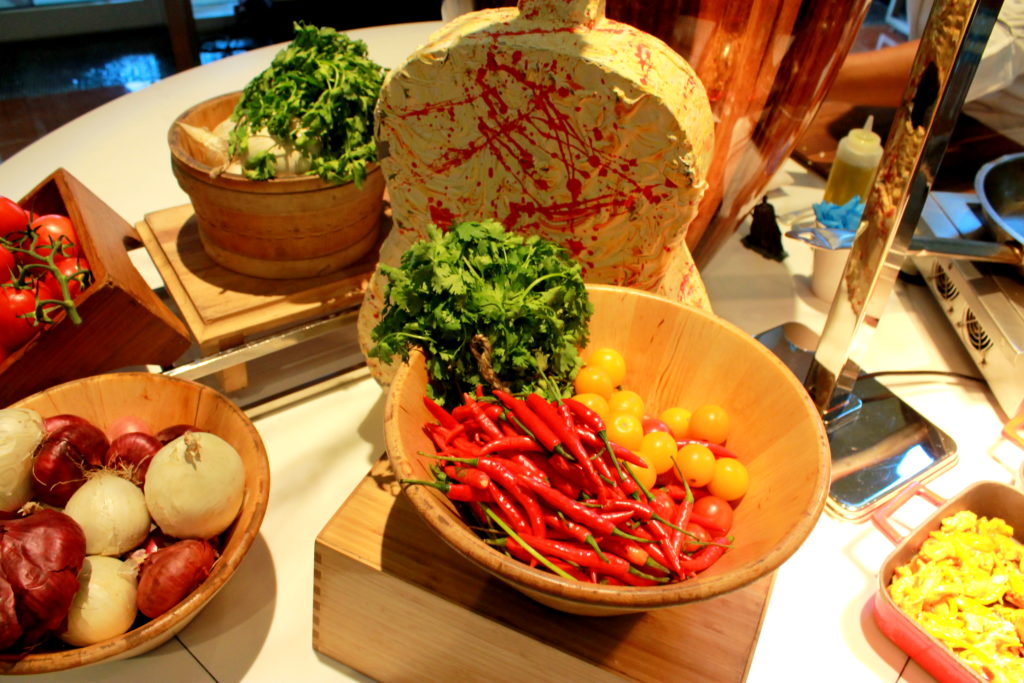 Exclusive
Like we mentioned earlier, brunching here is an experience. Since this happens only once a month, every last Friday of the month, you will have exclusive bragging rights and can make your non-brunch friends feel terrible, especially if you want to "avenge" them. (We pray you got that).
Take a camera
This is possibly the most instagrammable brunch ever. Gorgeous picnic set up, so much attention to detail and all the little intricacies around the restaurant. Your camera is going to have a field trip at the Ritz Carlton Superhero Picnic Brunch. We mean look at the below!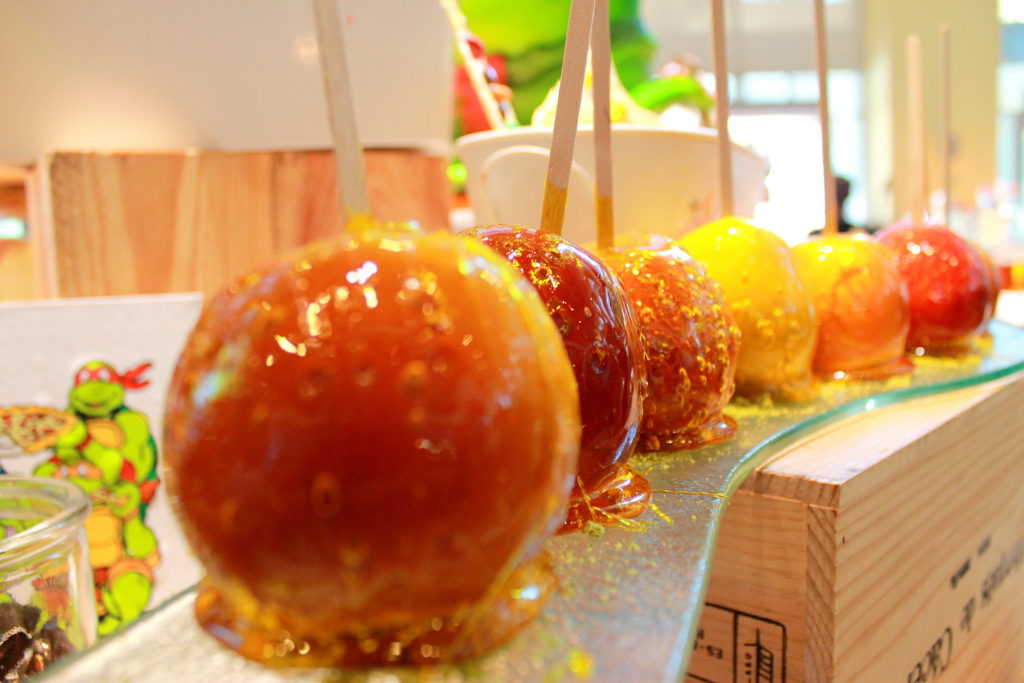 Take an appetite
And by this we mean starve! You will need every last inch of your stomach and intestines to fully enjoy eating such great, fresh and creative food. Starve the night before and the same morning, only then will you realise the full potential of this brunch!
Click here for the location. Have a marvel-lous weekend!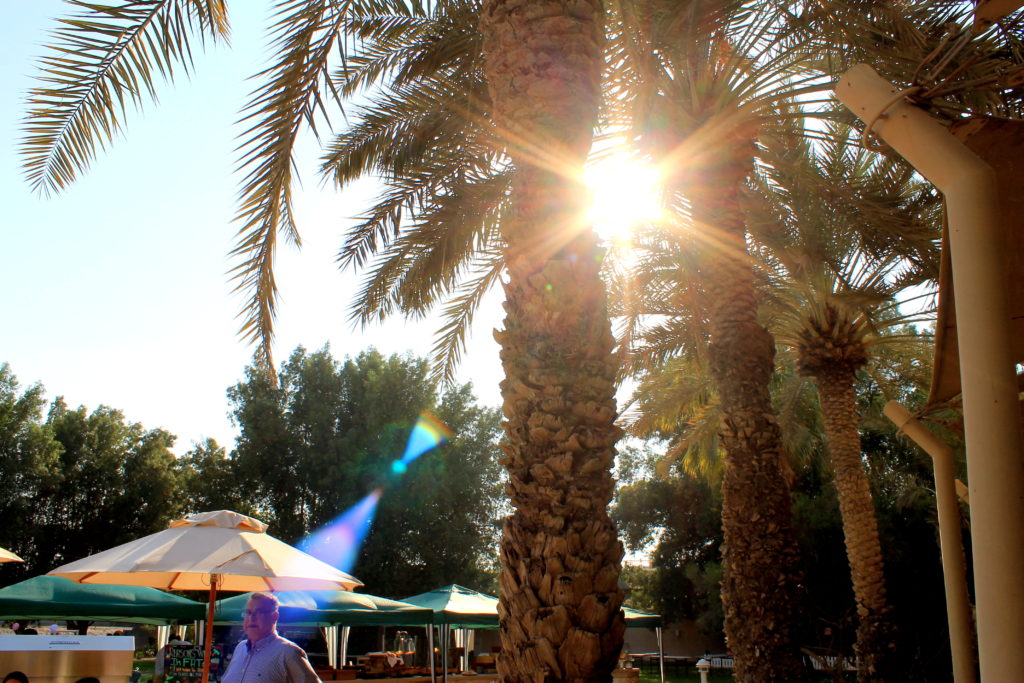 Oh PS – If you don't want to wait for their Superhero brunch at the month end, you can go check out their Picnic Brunch anyway. It happens every Friday, and it's just as good.
Another PS – We were invited by the Ritz for this brunch, however, we are definitely going back as paying customers at the end of this month, because that's how good it was.
Ok last PS – We finally tried taking our own pictures. First time using a DSLR (a borrowed one and its auto focus wasn't working). What do you'll think?







by